Karakorum International Mountain Film Festival 2018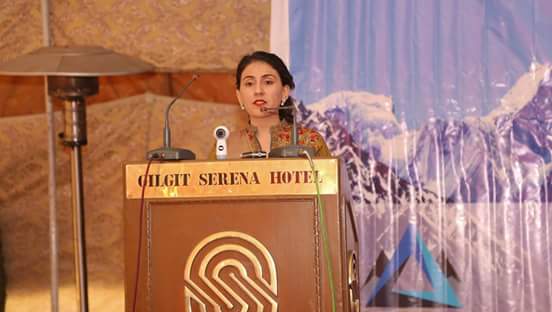 1By Aman Kareemi
Gilgit : The first ever Karakoram International Mountain Festival was organized by Pakistan Youth Outreach Foundation in collaboration with United Nations Development program Pakistan (UNDP) here in Gilgit.
During the two day activity short documentries about outdoor activities, mountaineering and skiing were screened.
Films screened, included K2 : The invisible footman, Beyond the heights, Challenge the Unchallengeable, ski freedom ; Heimschne ; Trekking the treks of sky to the mountains of Altai and shupun xik, the last of the Wakhi Shepherdess), enthralling the participants.
GB cheif secretary Kazim Naiz was the cheif guest.
Mirza Ali Mountaineer and Founder of Pakistan Youth Outreach Foundation and Samina Baig First Pakistan Women to Summit Mount Everest were also among the guests.
Mountaineer from all over Gilgit Baltistan were invited and were awarded Token of Appreciation for their Marvelous Contribution in prompting Mountaineering in Pakistan.
Speakers at the concluding ceremony of the first Karakorum International Mountain Film Festival 2018 here on Friday Jan 10 emphasized the need of creating awareness about prompting outdoor Education, Mountaineering, and Adventure sports, particularly among women in Gilgit Baltistan.