Muhammad Iqbal of Damas, Ghizer donates several kanals of land for soccer ground
M. H. Gohar 
Gahkuch: Muhammad Iqbal, a resident of the Damas village of District Ghizer, has donated several kanals of his ancestral land for construction of a football (soccer) ground for the youth of his region. After donating the land, Iqbal has taken one step forward and started leveling the land, on his own expenses.
This is an unprecedented example of social good. People in Gilgit-Baltistan routinely donate land for worship places, hospitals and schools, but donating expensive land for a sports ground is quite unique.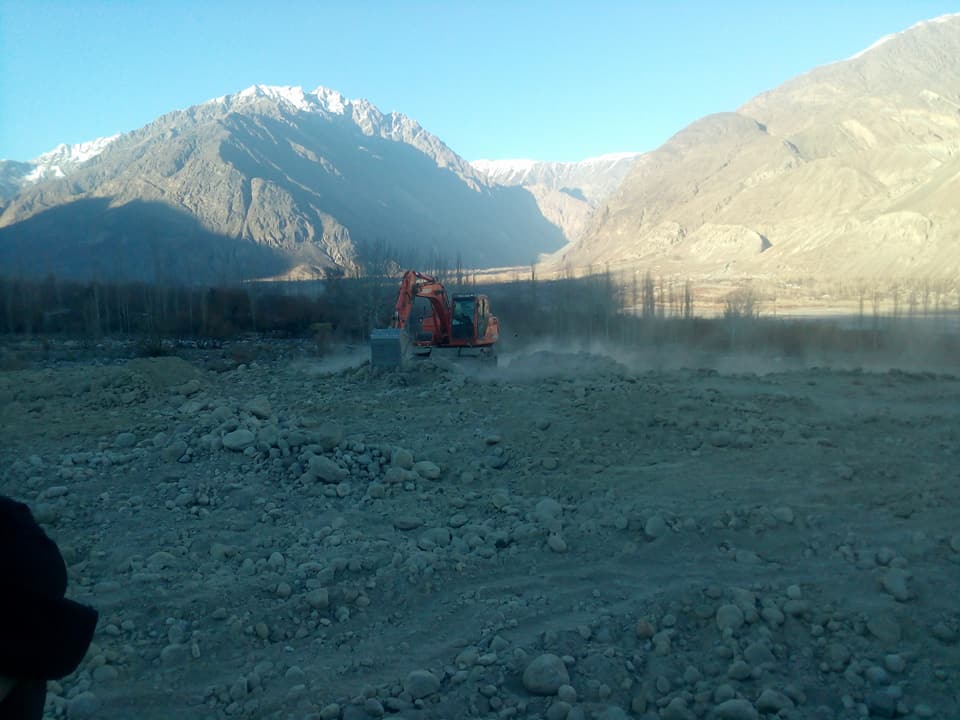 "My father, who is no more with us, and I always shared the dream of constructing a football ground for the youth of our area. This is a fulfilment of our dream", Iqbal, who is a businessman, said, when asked about the motivation for donating the land.
"We tried to convince the government departments to construct a ground, but our efforts failed. So, I have decided to take this initiative on my own. It will help the youth live a healthier lifestyle", Iqbal added.
The local youth, who have expressed admiration and appreciation for the donation have decided to name the ground after the donor, Iqbal Stadium.
"When the ground is ready, I hope to arrange a major sports event here, and also a cultural event, to bring together the youth and artists, and create an opportunity for sharing of happiness", Iqbal said, sharing his future vision.