7 suspected criminals arrested by police in 'targeted operation' in Darel, Tangir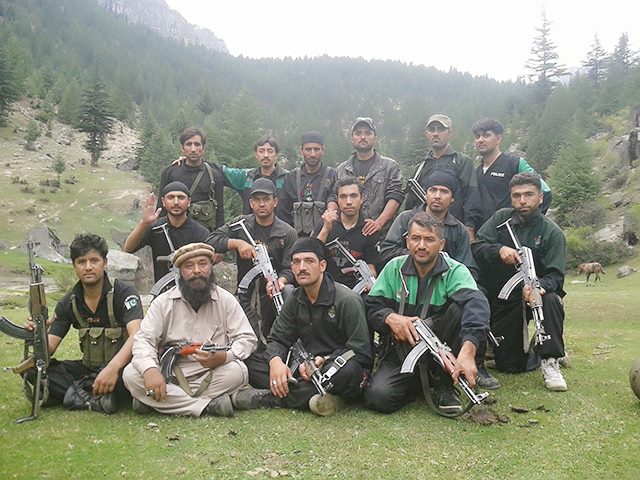 With reporting by Umar Farooqi
Chilas: Police have rounded up at least seven suspected criminals during targeted operation in the Darel and Tangir valleys of Diamer district. Among the arrested men is believed to be a convicted criminal who had escaped from a jail last year. The targeted operation was launched in the far-flung valleys after a police post was raided in the Chashi Valley of Ghizar district a couple of weeks back. The attackers had snatched weapons and ammunition from the policemen and fled. TTP had, allegedly, claimed responsibility for the attack.
The terrorists involved in the attack on the police checkpost have yet to be arrested.
The targeted operation had been launched on the instructions of the Inspector General of Police, who has vowed to bring the attackers to justice. The IGP had also suspended up to six policemen for negligence after the attack on the Chashi post.