Delegation of Karachi based Hunza-Gilgit Welfare Organization calls on Governor Mir Ghazanfar Ali Khan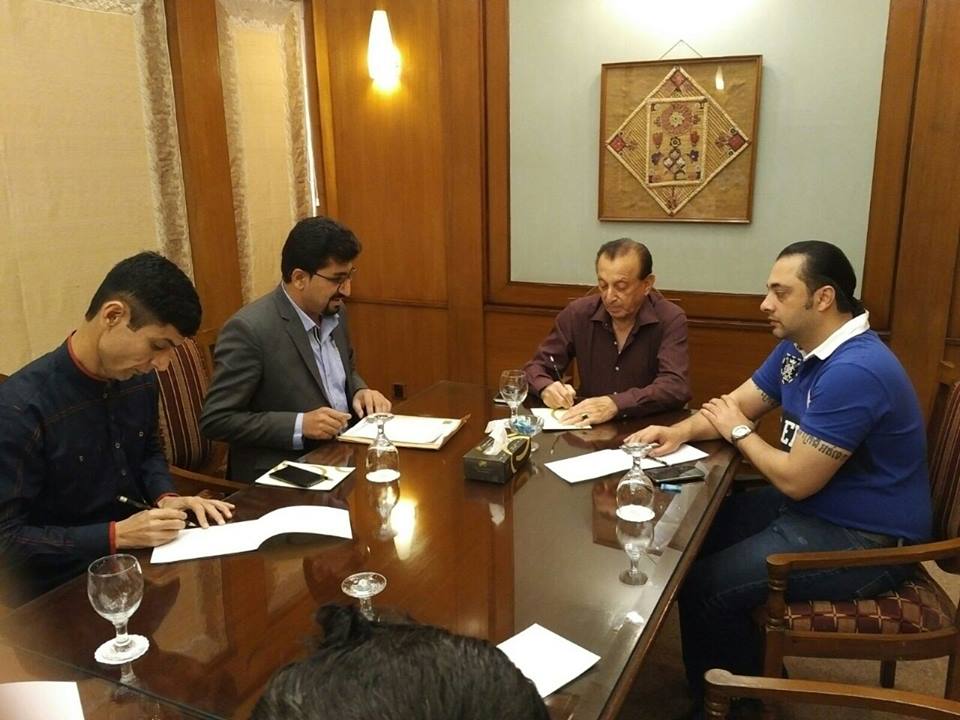 Karachi: (PR) A delegation of Hunza Gilgit Social Welfare Organization called on the  Governor of Gilgit Baltistan, Mir Ghazanfar Ali Khan, here in Karachi. The delegation was led by the chairman HGSWO Mr. Moula Madad Qizill. The team briefed the governor regarding the issues faced by the mountainous community members in Karachi.
The team highlighted issues being faced by the Karachi based residents of Gilgit-Baltistan, including accommodation, unemployment, admissions in universities of Sindh etc. The governor vowed that he will take these issues serious. Moreover, he is in liaison with governor of Sindh for the allotment of plot for the hostel and auditorium in Karachi. Governor of Sindh generously offered land for the construction which will be handed over after legalities. Furthermore he said he will contribute in the construction of the hostel as well.
The team requested governor G-B to promote entrepreneurship to cater the issue of unemployment by provision of business loans.
The Governor assured that he will take steps to overcome the unemployment issue of Hunza. He assured that youth will get transparent opportunity in CPEC projects. Furthermore, he appreciated the demands and assured that youth will be provided business loans to initiate their own business.
Speaking about the on-going power projects in Hunza, he said that Misgar power project is operational and that Attabad hydro electricity project is under consideration. He said that the campus of Karakorum University in Hunza will be connected with the University of Central Asia. On health he said 100 bed hospital will be construction in Nasirabad.
Prince Salman, who was present during the meeting, appreciated the team of Hunza Gilgit Social Welfare Organization and assured his full support to the youth of Hunza.
The governor thanked the people of Hunza for their support. He said he delivered the promises he made with the people of hunza. As Governor Gilgit Baltistan he is in favor of meritocracy and equal opportunity policy. He will do everything whatever in his capacity for the better of Gilgit Baltistan.