Determined residents of Nasirabad connecting their hamlet with the nearby Immit village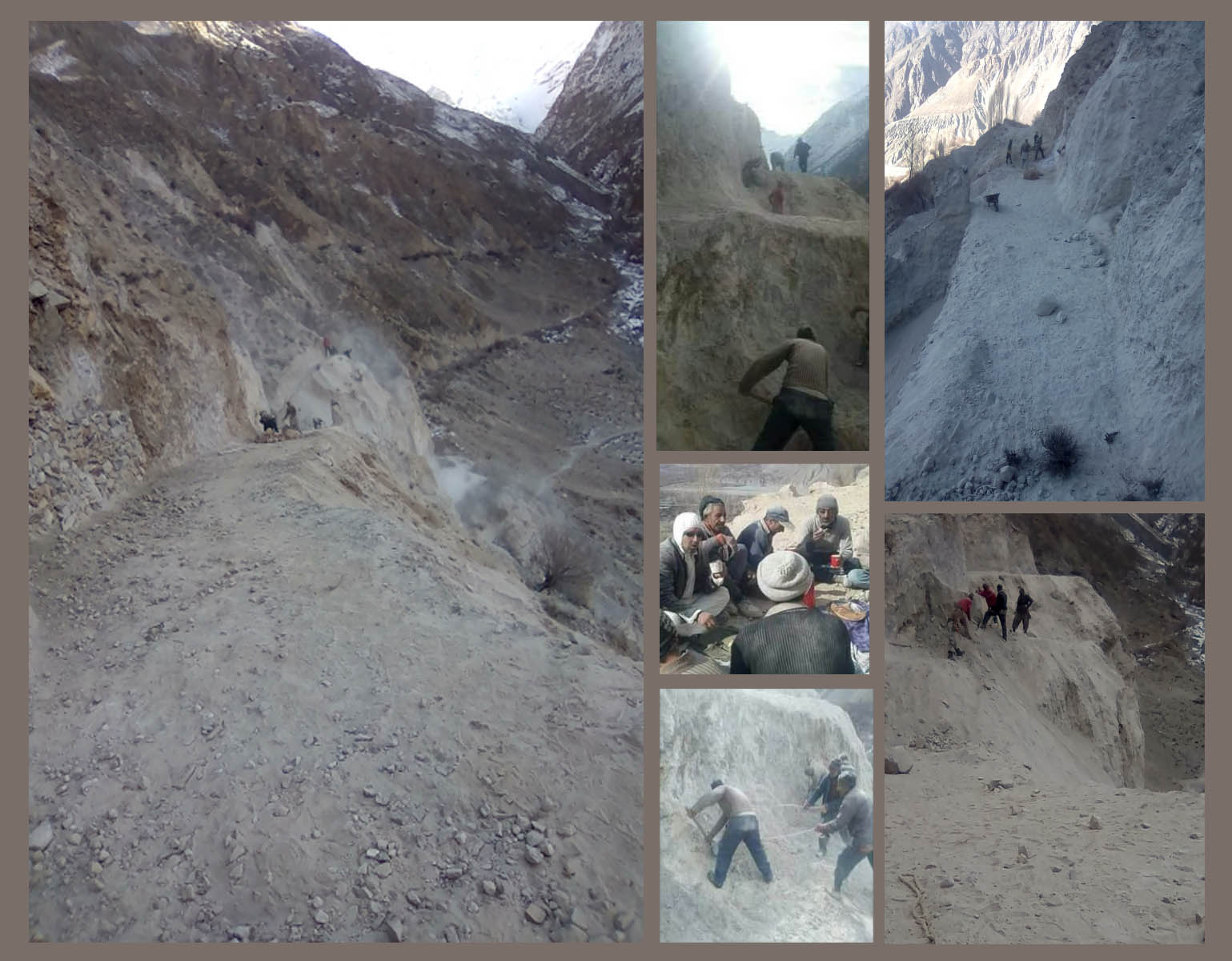 By Jan Bibi
Every one has the right to have a dream. Our dream is to have an easily accessible link road from our village Nasirabad to Sultanabad and Central Immit, where we have markets, school, and a hospital.
Due to non availability of proper road from Nasirabad to the central area of Immit , access to this region of Immit quite difficult to the residence of Nasirabad,.
Immit is located in Tehsil Ishkoman of Ghizer District, and Nasirabad is a sub-village of Immit, consisting of about 50 households.
The elected representatives of this area have never tried to resolve our transportation problems. NGOs have also not tried to help us.
Finally, due to increasing necessities of transportation to our Nasirabad, one member from our village community, Raja Irshad Ali, son of Raja Afsar Jang (late) decided to start a link road through his own land.
He shared his dream with other members of this area. Few of them joined hands with him, some opposed him and others thought it was not possible to make a road by cutting rocks without heavy machinery.
But, Mr. Irshad Ali's commitment to his dream was strong, and he has started to make this road on his own without any proper machinery. Inspired by his passion and commitment, others have also joined him to make the road possible.
By the grace of Almighty Allah, now up to 70% of this link road has been completed. Further work is in progress, with the help of few hardworking members of Nasirabad.
To overcome financial need of this self helped project of Mr. Irshad Ali, his family members living out of country has started a donation campaign, which can be access through this link. https://www.gofundme.com/immit
Local interested donors can donate through this page: https://www.facebook.com/immitnasirabad/