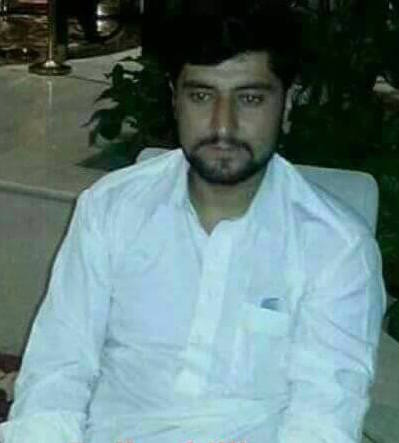 Gilgit; A young man, Abid Hussain, jumped in the Gilgit River due to fear of police torture and died. This shocking revelation was made by Deputy Speaker of the GB Legislative Assembly, while talking on point of order on third day of the house's 24th session.
Jafarullah said that Abid Hussain, a resident of Chilmisdas, Gilgit, lost his life after jumping in the Gilgit river due to fear of police torture.
Sharing details, he said that one month ago Abid was arrested in front of his family members, including women, by the Nomal Police and tortured severely over a property dispute. The arrest was based on a report launched by an individual against him over a property dispute. The Deputy Speaker accused the police of taking bribe to arrest and torture Abid Hussain.
"The police officials released Abid after torturing him, but went to his house to arrest him again the next day", revealed the Deputy Speaker. "Afraid of more torture at the hands of the police officials, and fearing for the safety of his family members, Abid jumped in the river and vanished", he added.
Dead body of Abid was recovered yesterday from the river, one month after the alleged torture at hands of Baseen Police.
Jafarullah, explaining the high handedness of the Gilgit police, added said that the Baseen police has also been harassing common people, and torturing innocent youth without any reason. He said that a man was brutally tortured in Baseen for raising objections over erection of a barricade in front of his house. "We will not let Gilgit-Baltistan to be turned into Karachi", he said.
Deputy Speaker Jafarullah, after making the revelations and statements, walked out of the house. He was followed by MLA Javed Hussain, who said that the victim Abid Hussain was from his constituency, i.e. Nagar.

A large number of legislators spoke agains the police after the Deputy Speaker left in protest. They demanded fair and transparent investigation and action against the police officials.
GBLA Speaker Fida Nashad also expressed shock at the incident. He said that the IG of Police and other top officials will be called to his chamber to get details about the case.