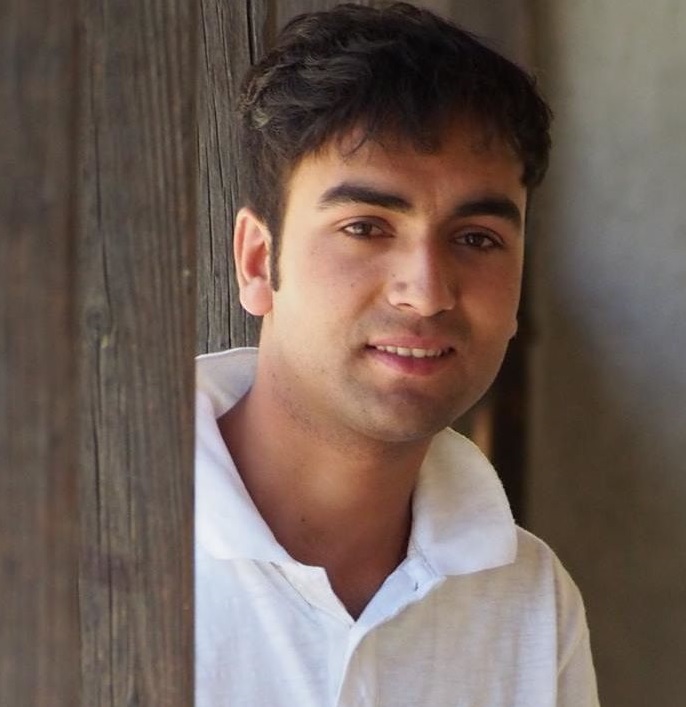 Misbahuddin Khawaja
Life is all about having either good or bad times. It sometimes coddles us, but on the other hand it also castigates. Similarly, it is the concrete aplomb of a person who sees best in such situations and faces it. We have to acknowledge a fact that life will always bring good and bad omens in our lives, and we have to prepare ourselves for such situations. When there pops up any instant of jolliness, we should communally cheer it up with zeal and zest, likewise we should also cross our fingers for bad times too. Sadness and happiness coexist in the universe, and this is the fact that can't be denied. We just have to learn to live with the moments.
Today is "NOVROZ" which literarily means "New Day", and also it is the day of rebirth. The beautiful trees start blossoming flowers, the flowers crown wasps, the wasps collect the nectar and the fragrance of flowers can be a best sense to feel around. The streams of fresh water can be seen reflecting the beautiful nature. The glaciers on mountains also start their rebirth; they regrow ice cubes and make a mighty mountain. The black peas are brewed up in hot water. The birds start chirping and singing songs while simultaneously celebrating the big day. The frogs come out of their hibernation state and their croaking can be audible in the ponds. The water starts breaking its bonds and becomes normal to enjoy. Snowflakes can be seen disappearing from nearby places. Wheat plants can be seen half greenly out on the Earth. Novroz welcomes summer by hugging newly born things. Similarly, our bodies also start regrowing process, and see how fascinating the God's creativity is.  The nature is just amazing. It is an amazing teacher and we must learn the beautiful principles of living a blessed life.
Domestically, Novroz is seen celebrating by everyone. In Gilgit-Baltistan, it is celebrated by sending sweets to neighbors and greeting fellow mates and family. Moreover, females can be seen enjoying swings and most importantly their new clothes, kidding. The famous yell, "Altit k Baltit kaa katoo" can be felt bumping and beating your ear drums in the valley. It is also celebrated by arranging different musical programs where youth fully participates in enjoying local tunes and traditional programs. At night, it gets end in banal where people come together and pray for the peace and prosperity of the country and their loved ones where people participate with agog egregiously.
Hence, Novroz is a day which teaches us something very important in our lives. It gives us a chance to sit and think about our mistakes that we had done intentionally or unintentionally in our lives, and gives us a chance to vow not to repeat them again to further embellish our lives. Similarly, it tells us that everything in this world has a chance of rebirth, no matter what kind of consternation we have faced so far, it works as a benign for everyone around us. It gives us a hope if we keep some resolutions for our lives, and later following these resolutions can cuddle some happy moments. So, if everything can have a rebirth mechanism, then why we as human beings can't rebirth? Let's come forward and start pondering over on our mistakes and strive to solve them to give back something extra ordinary to the society. Let's spread a message of love, care and smile in the society and collectively make this world a better place to live in. Novroz teaches us a lesson that we have to forget our past and have to use the new chances for a fruitful yet positive cause by avoiding previous mistakes. The mistake is a real mistake when you come to know you had a mistake and that mistake is not yet being resolved. So, novroz is a great day to work on our mistakes.
In a nutshell, I wish everyone of you individually a great, warm and happy "NOVROZ MUBARAK" in your lives. May this new day be a day of prolonging happiness, success and smiles in your lives. May this day root out all your previous sins and give you an opportunity to work on your mistakes. May this day bring courage and hope in your challenges and give you an ability to work for your communities. Live your life, let people live their lives too, life is beautiful. God loves you all and again "HAPPY NOVROZ MUBARAK".