Report of local experts' committee on "Historical Perspective of Gilgit Baltistan"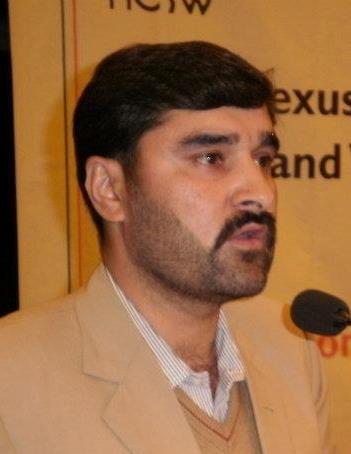 By Israruddin Israr
 The political status of Gilgit Blatistan is again under discussion widely as the sitting federal Govt. has recently proposed a new reforms package for the area namely GB Government order 2018. The proposed draft of new reforms is criticized by all stake holders except PML (N) (the ruling party of Gilgit Baltistan and federation) as it is considered that the Govt. has roll backed the powers of GBLA and provincial Govt. of GB which were enshrined in the previous order, introduced by then ruling party (PPP) in 2009.
After the wining the general elections of GBLA the sitting Govt. of PML (N) announced a new reforms package for the area in the light of its promises in its election campaign in GB. On request of GB Govt. the then prime minister Mian Muhamad Nawaz Sharief constituted a reforms committee under the supervision of Mr. Sartaj Aziz the then advisor on foreign affairs to PM.
The committee couldn't conduct an in-depth study on the complex issue of GB in such a short span of time hence they asked the GB Govt. to prepare a compressive report on the subject and provide related documents to the committee.
The GB Govt. sought help from the local experts from civil society to conduct a study on the matter in a short span of time.
On behalf of the Government of Gilgit Baltistan, Chief Secretary GB constituted a committee of local experts through its notification, dated 21st November, 2015 to conduct a study on the topic "HISTORICAL PERSPECTIVE OF GILGITBALTISTAN". The committee was comprised of Mr. Hisamullah Beg Brig (r) from Hunza, as convener of committee, Mr. Usman Ali Professor (retired), historian and writer from Gilgit as a member, Mr. Imtiaz ul Haq col (r), author of a thesis on related topic from Gilgit as a member, Mr. Muhammad Dil Pazeer AIG (r), expert on GB Affairs  from Diamer as a member, Mr. Sher Baz Ali Bercha, historian, writer and researcher from Gilgit as a member, Mr. Qasim Naseem, Journalist and writer from Skardu Baltistan as a member, Mr. Israruddin Israr, writer, columnist and Human Rights activist from Ghizer as a member.
The committee finalized its report and submitted it on 04th December 2015. The terms of reference of report were. "Consolidate the relevant historical record, analyze and interpret relevant treaties and deliberate on boundaries till November 1, 1947."
Before advancing its recommendations the committee presented an over view of the previous reforms packages from 1970 onward. The report of committee reads:
"Northern Area Council:  In 1970 Northern Areas Council consisting of 16 members with powers to sanction development schemes was formed. In August 1972 President Z.A. Bhutto ordered various fundamental and far reaching reforms which included abolition of Jagirdari System, i.e. the institution of Mir and Agency system, converting Gilgit-Baltistan into Political districts, instead of Agency. In December 1972 Diamer District and in September 1974 Ghanche and Ghizer districts were created. A definite step was taken in 1973 when promise was made that within 10 years' time the region will be constituted into a province with its own Legislative Assembly. However the promise remained unfulfilled. During General Zia's Martial law of 1977, Gilgit- Baltistan was declared as Martial Law Zone E .In 1985 appointment of Advisor to Minister of Kashmir Affairs was created and later in 1988 the appointment was upgraded as Advisor to Prime Minister for Northern Areas. General Zia is also reported to have ordered concerned Ministries to take necessary steps so as to ensure the representation of Gilgit-Baltistan in the Parliament in next coming elections in 1985. However, probably due to strong bureaucratic opposition, the same was shelved. General Zia is also reported to have said in his statements and interviews that Northern Areas have nothing to do with Kashmir Issue.
Legal Framework Order (LFO) 1994: According to this package the powers of elected
representatives were enhanced and slots of initially Chairman and Vice Chairman of the Council created and later re-designated as Chief Executive and Deputy Chief Executive. The Council comprised of 24 directly elected members .The Federal Minster of Kashmir Affairs and Northern Areas, was to act as Chief Executive of the Council while Deputy Chief Executive was to be locally elected member. The fundamental rights as given in 1973 Constitution of Pakistan were made part of LFO. The Council was empowered to enact laws on 49 subjects. Four seats for women and six seats for technocrats, besides slots of Speaker and Deputy Speaker and five advisors, was also added through amendments.
Legal Frame Work Order 2007: Introduced on 15 December 2007, the Northern Areas
Legislative Council was re-designated as Northern Areas Legislative Assembly; vested with few more powers. The appellate Court was re-designated as Supreme Appellate Court. The Chief Court and Supreme Appellate Court were brought at par with Supreme Court and High Courts in Pakistan in terms of perks and privileges. The salient features of the package were, Deputy Chief Executive would henceforth be called the Chief Executive, with full administrative and financial authority and the existing Chief Executive (a federal minister) would be the Chairman of the Northern Areas Government. The Chief Executive would be elected by the new assembly. Administrative and financial powers of the Ministry of Kashmir Affairs and Northern Areas would be transferred to the Northern Areas Government.
Gilgit-Baltistan Empowerment and Self Governance Order, 2009: The Gilgit-Baltistan (Empowerment and Self-Governance) Order 2009, aimed at introducing far-reaching administrative, political, financial and judicial reforms, has been enacted. The salient features of the order are:-
The name of the Northern Areas of Pakistan would be Gilgit-Baltistan.
Gilgit-Baltistan will have an elected legislative assembly, which would elect the Chief
Minister while a Governor, to be appointed by the President, on the advice of the Prime
Minister.
The Chief Minister, assisted by six ministers and two advisers will form Cabinet and function as executive body.
The Legislative Assembly would have 24 members, who would be elected directly,
besides six women and three technocrats' seats. It would have powers to make laws on
61 subjects.
Establishment of 16 members Gilgit-Baltistan Council, (as upper house) with Prime
Minister as its Chairman, Governor as vice chairman, Chief Minister GB and minister of
Ministry of Kashmir affairs and GB as ex-officio members, 6 members are elected by
Gilgit-Baltistan legislative  assembly and 6 nominees by Prime Minister of Pakistan, from parliament of Pakistan and cabinet of federal Govt. It would have powers of legislation on 56 subjects.
Gilgit-Baltistan will have Consolidated Fund and the annual budget would be presented to the assembly and voted upon as per practice in vogue in other provinces in the country.
Gilgit-Baltistan will have own its Public Service Commission, the Chief Election
Commissioner and the Auditor General.
Judicial Reforms: A Chief Judge of the Supreme Appellate Court would be appointed by the Chairman of the Council on the advice of the Governor. Chief Judge and other
judges of Chief Court shall be appointed by the Chairman on the advice of the Governor, after seeking views of the Chief Judge. The number of judges would be increased from three to five."
After detailed study and analysis of previous status of GB, packages introduced by federation from time to time, related material and all documents the committee made its core and subsidiary recommendations. Its core recommendation was the integration of Gilgit-Baltistan with Pakistan.
The core recommendation of the committee's report is "The Supreme Court of Pakistan in its landmark decision on the subject has, underlined a course of action to solve the issue. With the enforcement of Gilgit-Baltistan (Empowerment and Self Governance) Order, 2009, a portion of the Supreme Court's judgment order has been fulfilled. However, issue relating to representation of Gilgit-Baltistan in the Parliament of Pakistan, ensuring better integration of Gilgit-Baltistan with the main stream politics of Pakistan, is yet to be decided by the Parliament and Executive. The establishment of the Gilgit-Baltistan Council is a step in this direction, but more of symbolic in nature. Ideally, the merger of Gilgit-Baltistan with Pakistan as its fifth province would bring an end to the identity crisis once for all. However, in view of the Government's policy adopted so far, a complete policy shift may not be a viable option. The committee thus recommends "interim or provisional status to Gilgit-Baltistan with right of vote and representation in Parliament of Pakistan" as best possible option. For this purpose, necessary legislation and amendment in 1973 Constitution can be made, as permissible vide para 1 (2) (d) of the Constitution of Pakistan 1973. Since representation in the National Assembly is based on population ratio, conveniently three elected representatives, one each for three divisions, i.e. Gilgit, Baltistan and Diamer respectively. While one women seat can be kept for Gilgit Baltistan. For representation in the Senate of Pakistan, Gilgit-Baltistan may be considered as an interim federating unit with due recognition and representation as in case of other federating units. Pakistan can justify its stance, as India has already extended its constitutional jurisdiction to the part of Jammu and Kashmir under its administrative control, including Laddakh region. Moreover, Kashmir issue also remains unhurt due to interim nature of the provision.
Committee's subsidiary recommendations were. 1. Extension of bench of Supreme Court of Pakistan, bringing GB under wider judicial umbrella. 2. Establishment of institutions like office of Provincial Public Service Commission, Provincial Ombudsman, office of Provincial Consolidated Fund, etc, as permissible under the Constitution of Pakistan 1973. 3. Due representation of GB in NFC award and other national level forums, having representation of federating units. 4. Determination of due share / royalty of projects of national magnitude, like Diamer Basha Dam, Bunji hydel project and mineral, tourism and water resources. 5.Safeguarding economic interests of GB in Pak-China Economic Corridor project."
Committees report draws conclusion about the boundaries of GB as "Cis and trans border frontiers of GB have been changed from time to time. The cis frontier border of Diamer with Kohistan and Ghizar with Chitral are disputed. Trans border frontiers with China are consequent to Pak-China Agreement of 1963 while same with IOK is demarcated by LOC and Line of Actual Contact in Siachen area."
The report of above mentioned committee has discussed the all possible options of way forward in the light of available documents and Pakistan's stance on the Kashmir issue. Apart from discussion on historical documents the important documents have been annexed with the report.
The GBLA have been passing more than four resolutions demanded the federal Govt. for the full fledge integration of GB in Pakistan.  Despite the above mentioned facts, it's disappointing that the recently proposed draft of reforms package 2018 for GB is roll back of powers and rights which were enshrined in the empowerment and self-Governance order 2009. The sitting Govt. should have proposed a package as an improvement in the previous order instead of its roll back.  Under discussion report suggests a general improvement in previous political status of GB, however point to point discussion and improvement can also be suggested in a next detailed column basis on the study of Governance order 2009. The committees report is available online and its link is.
https://pamirtimes.net/2015/12/05/committee-submits-report-on-history-and-aspirations-of-the-people-gilgit-baltistan/
The writer is a Gilgit based columnist and human rights activist.