Beating The Odds: Nadeem Shah from Ishkoman wins Gold Medals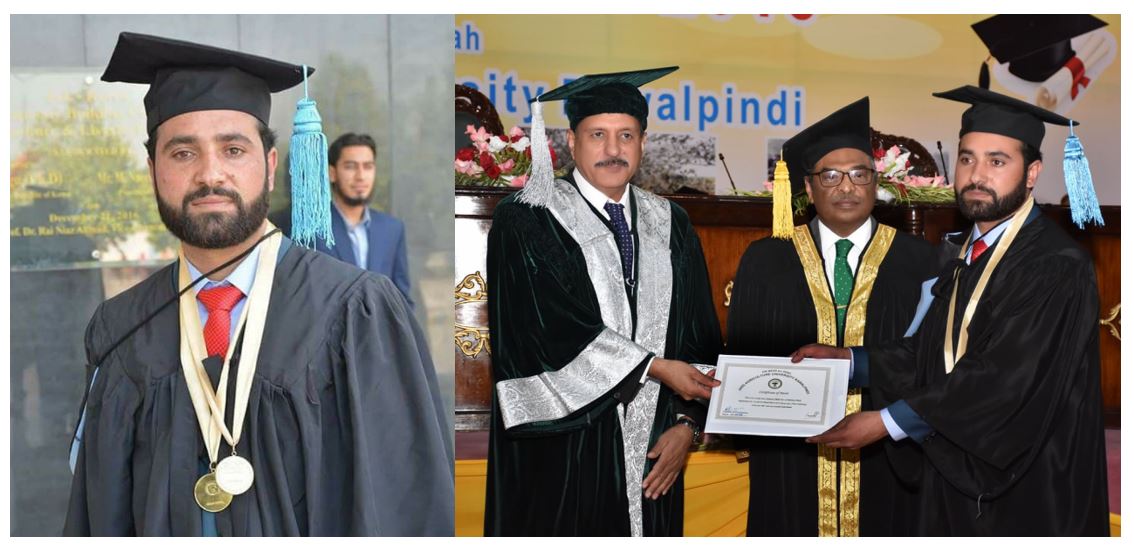 By Haritham Khan
Nadeem Shah was born on 5th  of April 1994 in Kot village, located in Ishkoman Valley of District Ghizer. He started his pre-schooling from Aga Khan Diamond Jubilee School Center Kot. After 7th grade, he appeared in a highly competitive test, and was selected to study at the prestigious Aga Khan Higher Secondary School, Gilgit. After completion of his FSC (Pre-Medical), Nadeem was nominated to study BS Botany at GC University, Lahore, and BS Economics at Quaid-e-Azam University, Islamabad.
Unfortunately, he could not not avail both opportunities due to weak financial situation.
Later, he started studying Plant Pathology (BS) at Pir Mehr Ali Shah Arid Agricultural University, Rawalpidi. He studied with the help of scholarships provided by AKES,P, Higher Education Commission and Hashoo Foundation. He was also awarded the Vice Chancellor's Talent Scholarship, because he was able to get 4.0 CGPA throughout the semesters, for four years.
Based on his meritorious performance, Nadeem was awarded Gold Medal, for his all-round excellent performance. He got two Gold Medals, one from the University, and one sponsored by the Bank of Punjab. The hard work and persistence of Nadeem Shah has paid off, thus far.
After graduation, he was offered the position of an assistant researcher in the field of Plant Pathology, at Arid Agriculture University, where he is currently working.
Nadeem's eyes are fixed at the future. He aims to get PhD degree from some prestigious international university.
I am sure he will be able to accomplish that as well.