IQRA – Diamond Jubilee Qirat competition final held in Gulmit, Hunza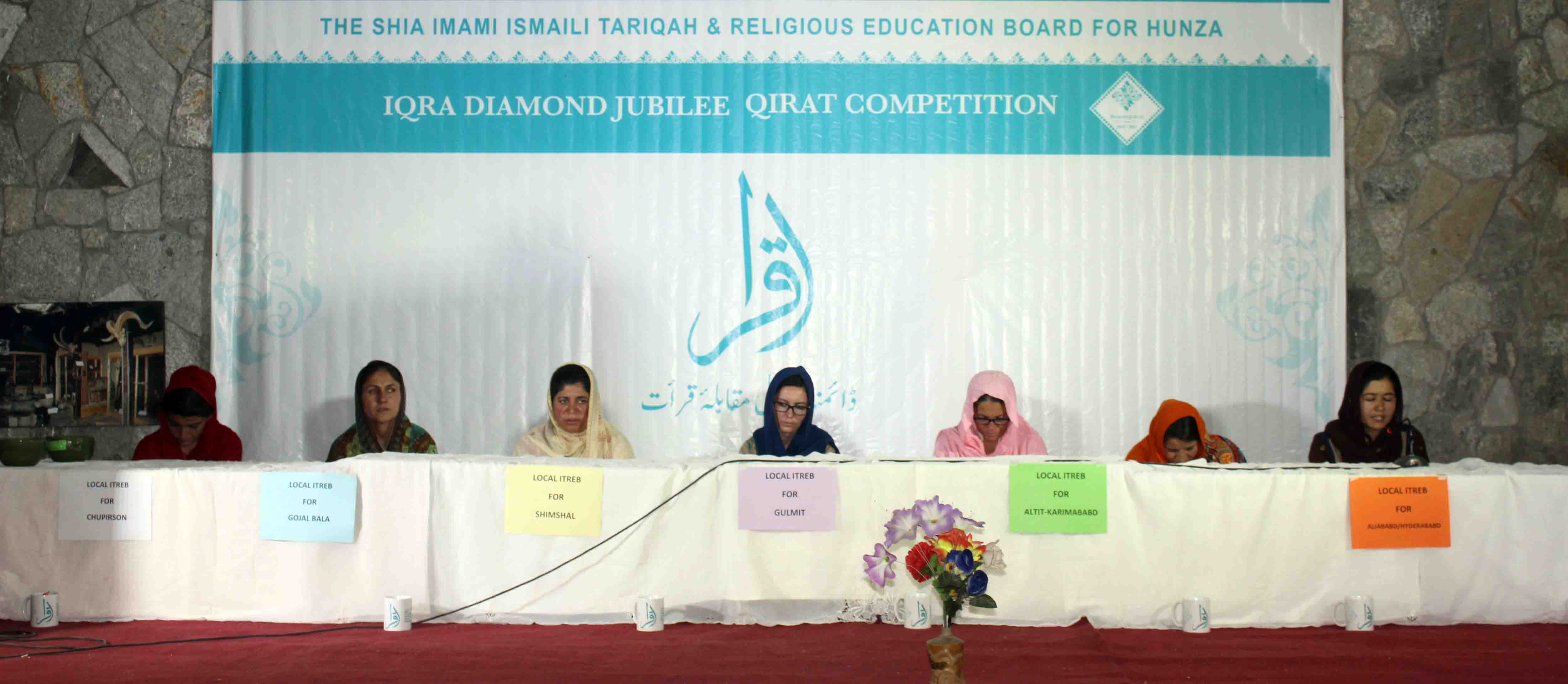 HUNZA: The regional final of Iqra, Qir'at competition organized by the Ismaili Muslim community, was held at Gulmit Gojal Hunza. The competition is part of a series of activities to commemorate the Diamond Jubilee of the Imamat of His Highness the Aga Khan. The event was attended by Shams Mir, Advisor Chief Minister GB, Zafar Waqar Taj, Secretary Water & Power GB along with the Local Administration and members of the Ismaili community.
The Iqra Qir'at competition was organised to appreciate the recitation of the Holy Quran that appeals to both the human mind and soul; and to highlight the Diversity of Interpretation of Qur'an within the Ummah and the contributions made by the Institute of Ismaili Studies (IIS) in promoting and facilitating a pluralistic worldview of Quranic studies. It also provides a platform for members of the Ismaili Muslim Community to showcase their skills and to further develop their talent.
Participants in the competition were divided into three categories by age. The regional final was the culmination of competitions held at the local level. The finalists of each category from the different regions will participate in the national finals.
The Diamond Jubilee of the Aga Khan, which commenced on July 11th, 2017, marks 60 years of the Imamat of His Highness the Aga Khan, as the Spiritual Leader of the Shia Ismaili Muslim community. The Aga Khan acceded to the Ismaili Imamat on 11th July 1957, succeeding his grandfather, Sir Sultan Mahomed Shah Aga Khan III.