Zafar Shakir talks about the history, phonology and dialects of Shina language at the University of Oregon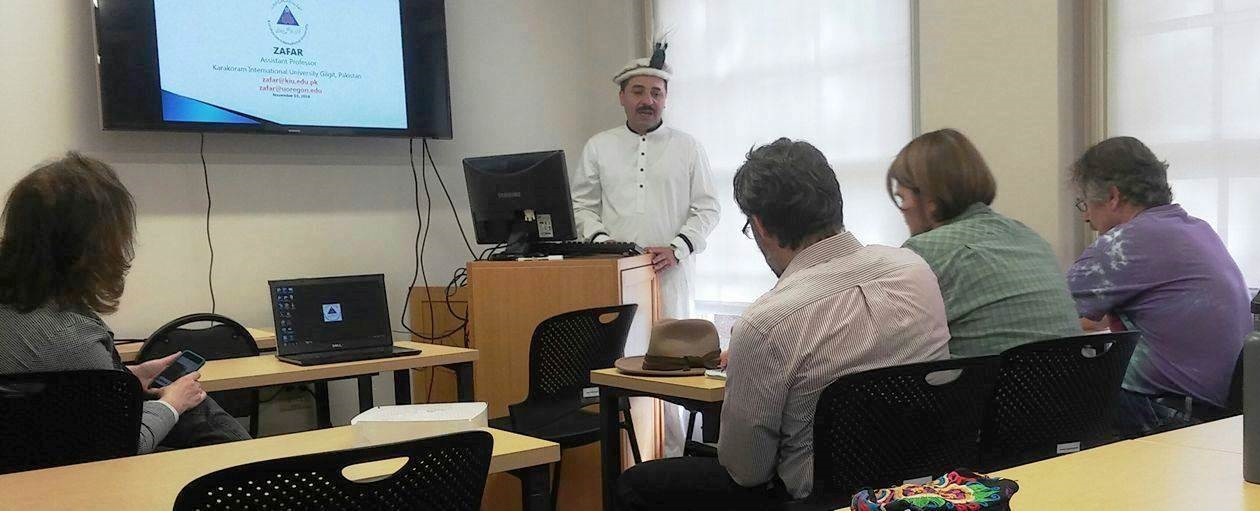 Safdar Ali Safdar
Gilgit: Renowned linguist Muhammad Zafar Shakir discussed the unique culture of Gilgit-Baltistan and Shina language during a session at the University of Oregon in the United States. Shakir, hailing from Gilgit city, teaches at the Department of Modern Languages in Karakorum International University (KIU) Gilgit as an Assistant Professor. He is nowadays in the US on a three-month fellowship program.
"Presenting the rich and diversified culture of GB and deliberation on Shina language in an international forum was an unforgettable moment of my life, and I consider it a moment of pride for the people of GB," said Zafar Shakir while talking to Pamir Times.
He said that he discussed the origin of Shina, its phonology and dialects, and the unique cultures of GB, including the various languages and cultural events.
He briefed the forum about the geographical topography and important places and cultural diversity in GB by showing selective pictures in his presentation, hence the forum has declared him as an ambassador of GB and KIU, he said.
"I am one of the luckiest people to get a chance to represent my motherland at the international level. Whatever I have done was God's special blessings upon me," Zafar said in response to a question by Pamir Times.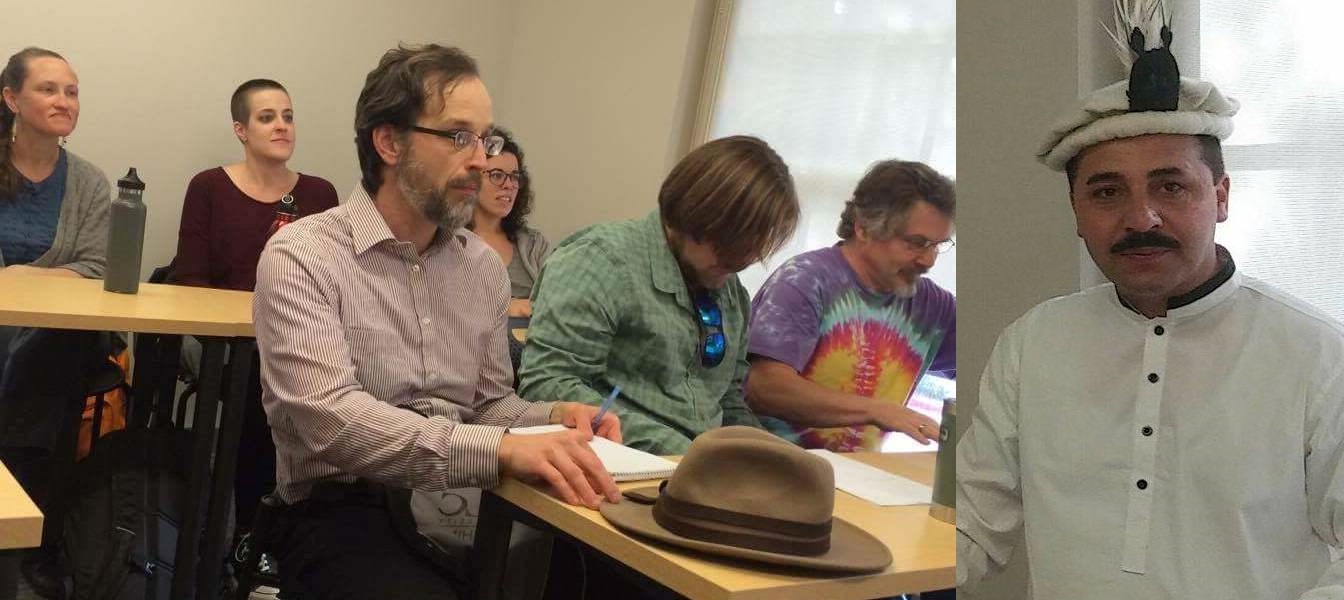 He gives the credit of his achievement to his mentors and renowned Shina language experts Abdul Khaliq Taj, Jamsheed Khan Dukhi, Ghulam Abbas Nasim and Abdul Hafiz Shakir whose guidance and encouragement enabled him to explore his talent in such forums.
He urged the youth of GB to put together their efforts for promotion of the richest culture and unique languages of their motherland whenever and wherever they find opportunities.
Earlier, Professor Zafar Shakir presented GB culture and Shina language in international conferences in France and Azad Jammu & Kashmir.
Besides, Zafar Shakir is also known for his compering and debates, and he has received appreciations from President of Pakistan Mamnoon Hussain, Chief of Army Staff General Raheel Sharif, Ex-PM Shoukat Aziz, CM GB Hafiz Hafeez-ur-Rehman and many other important personalities.