Women Entrepreneurship Skills Development Workshop held at KIU, Gilgit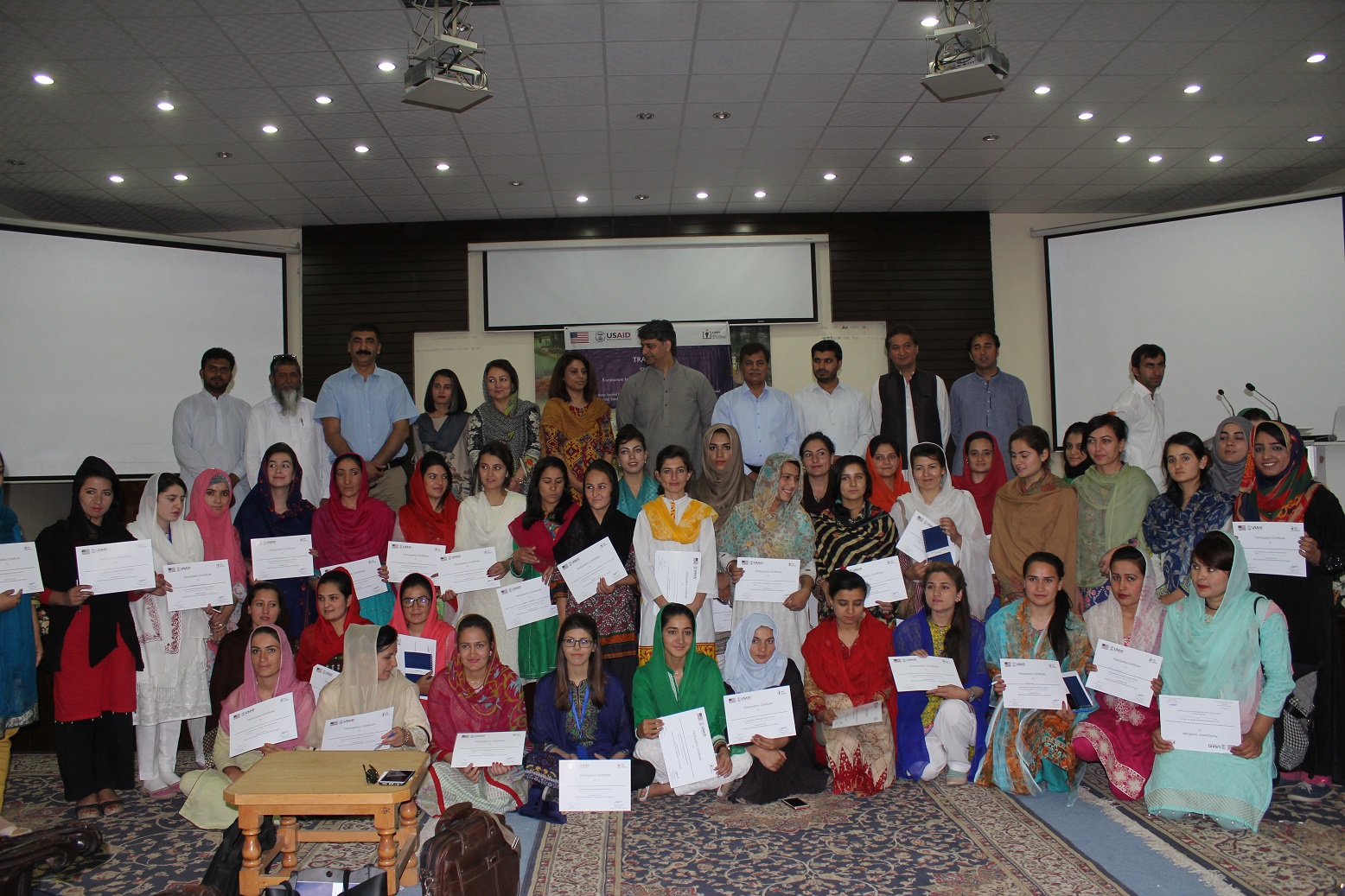 Gilgit: (PR) Center for Social Education and Development (CSED), Islamabad successfully implemented 5 days Women Entrepreneurship Skills Development Training Workshop at Karakoram International University from May 26 to June 1, 2018. SheCan, that was funded by the Ambassador Fund Program, and provided strong professional development training to over 1,000 female students of six public sector universities in Punjab, KP, AJK and Gilgit-Baltistan. Speaking to the media, the Director Programs of the organization, Ms. Itrat Asad said that it is high time that the women are economically mainstreamed and that they are provided their long overdue social and economic space in Pakistan. "Our women are strong, hardworking and extremely capable. All we need is to hold their hands and create conducive professional environment for the young and aspiring women professionals," she said.
SheCan is a permanent program of the CSED under which the organization tries to provide empowering trainings to women, particularly in the universities, and enables them to choose entrepreneurial and professional careers. "We are a committed and dedicated organization and firmly believe that without women's participation in Pakistan's formal economy, the Pakistani Economic Dream cannot be fulfilled," Mubashir Akram, Executive Director, CSED said.
The project provided training to over 1,000 Pakistani women, and worked closely with the ORICs of six public universities in various areas of Pakistan. The project generated training manuals and other thematic literature that could be obtained free of cost by contact the organization. Speaking to the media, Roshana Baig, an MBA final year student of the Karakorum International University, said that such trainings should become a routine for the students in the universities, as "these provide a practical and professional perspective to our academic learning.
Dean Faculty of Social Sciences and Humanities, Prof Dr Muhammad Ramzan, while speaking to participants of Training Workshop, appreciated CSED for Initiating SheCan project and providing Entrepreneurship Skills training opportunities to female students of Karakoram International University and reiterated Karakoram International University's commitment to extend cooperation for organizing such workshops in future.