Dead body of one woman, out of 4, recovered from Indus River in Kohistan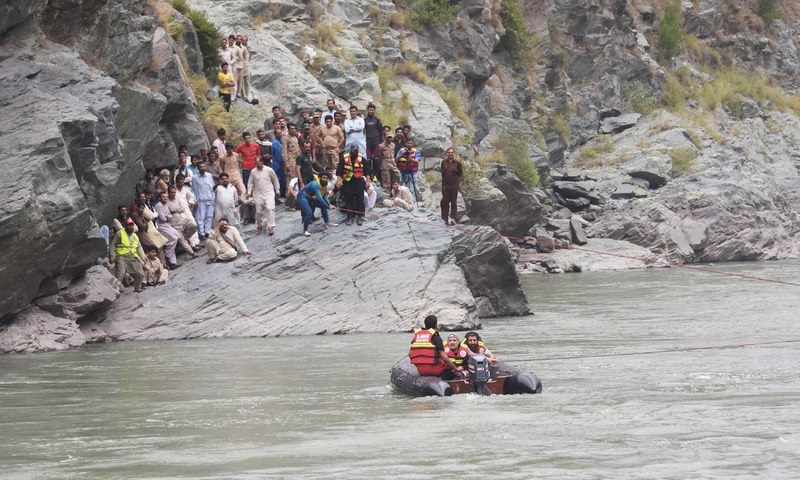 KOHISTAN: Rescuers have recovered dead body of one o f the four women who had 'fallen' in the Indus River in Kohistan district of KP, local media sources reported.
According to details, the four women had accidentally fallen in the river and drowned. Search for the three remaining bodies is underway.