NAB arrests AGPR's senior officials in Gilgit-Baltistan for involvement in 'embezzling of 24.8 million rupees'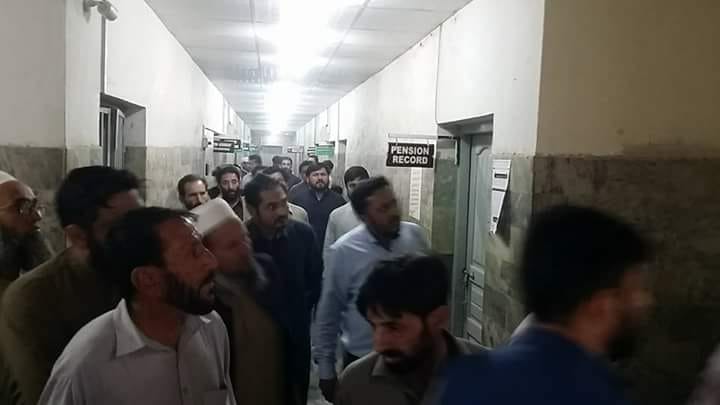 Gilgit: National Accountability Bureau on Monday arrested Deputy Accountant General of Pakistan Revenue (AGPR), Nadeem Ahmed, and Riaz Amhed, Accounts Officer.
Both these officers were posted as Accounts Officer in Chilas, where they allegedly embezzled 24.8 million rupees, in connivance with officials of the Gilgit-Baltistan Agriculture Department.
The alleged embezzlement took place between 2012 and 2015, while the officials were posted in Chilas, said a NAB press release.
It is pertinent to note that three officials of the Agriculture Department were arrested in February this year.
A court gave the detained officials on physical remand to NAB Gilgit-Baltistan.
The AGPR employees reportedly protested against the detention of the Deputy Accountant General, who is the second highest ranking official in the department.