Second Phase: AKAH provides 10 tons of food to 44 households in GLOF affected Ishkoman valley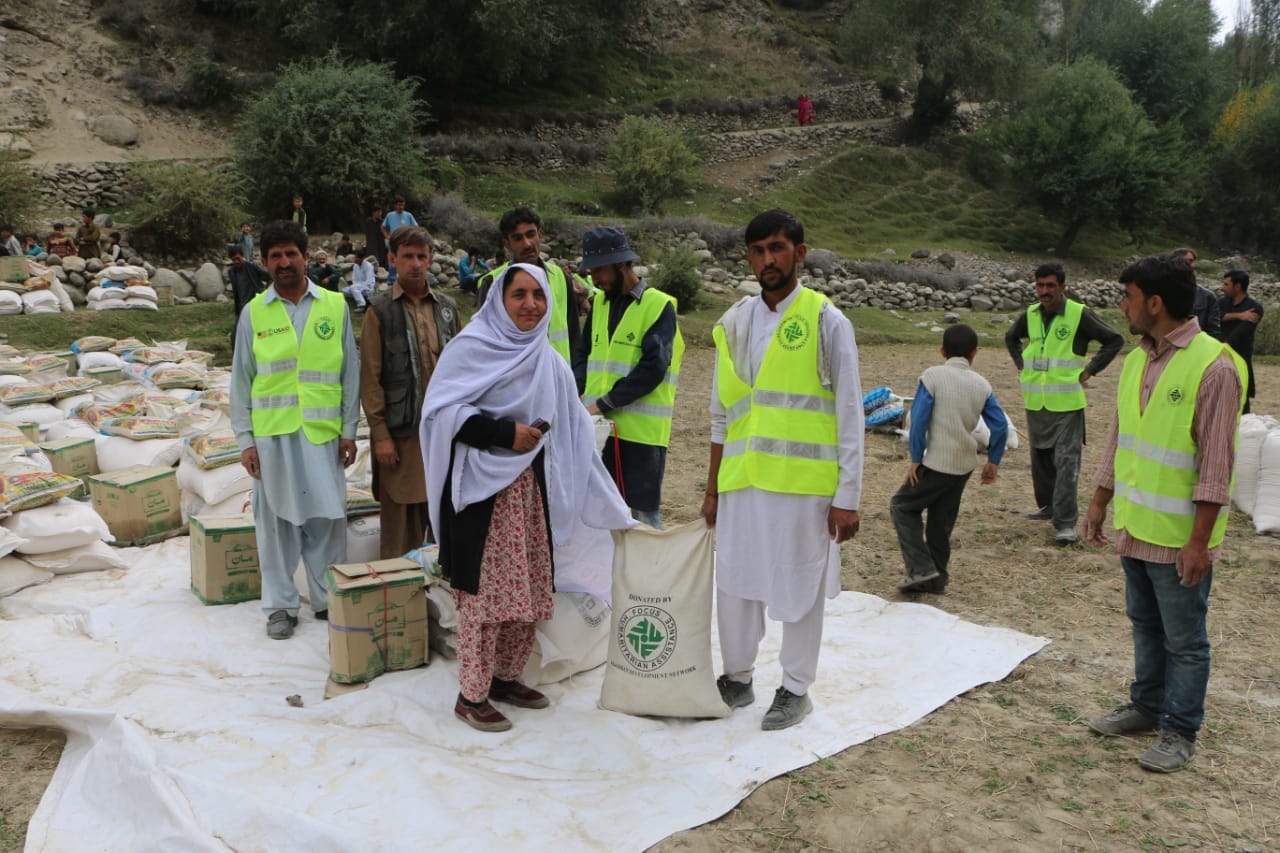 ISLAMABAD: (PR) Immediately after the GLOF event damaged over 40 households in Badswat and its surrounding villages in Immit Valley in Gilgit-Baltistan, the Aga Khan Agency for Habitat (AKAH) worked closely with the Pakistan Army and the Gilgit-Baltistan Disaster Management Authority (GBDMA) to set temporary tents and provide food and non-food items to the disaster affected families.
Continuing its response, in the second phase of its relief activities, AKAH is providing over 10 tons of food supply to 44 household to address their food supply needs over the next two months. In addition, AKAH is also providing the affected households with non-food relief items including: hygiene kits, bedding and kitchen sets.
The food and non-food relief items were distributed in the presence of Commissioner of Gilgit, District Commissioner of Ghizer, President of the Regional Council of Ishkoman-Puniyal, Assistant Commissioner of Ishkoman-Puniyal, Assistant Director of the District Disaster Management Authority other public officials. Representatives from the government commended AKAH's efforts in reducing the vulnerability of disaster-affected households and hoped that AKAH will continue its activities in the affected villages.
The Deputy Commissioner also instructed the Local Government and Rural Development department to construct a pony track for Badswat and Sher-Roi within a month. In addition, the installation of a cable car for village of Dawardass is in its final stages and the rehabilitation of water supply from Badswat to Sher-Roi is expected to complete within a week.