Kashmiri leaders must refrain from interfering in Gilgit-Baltistan's matters: PTI GB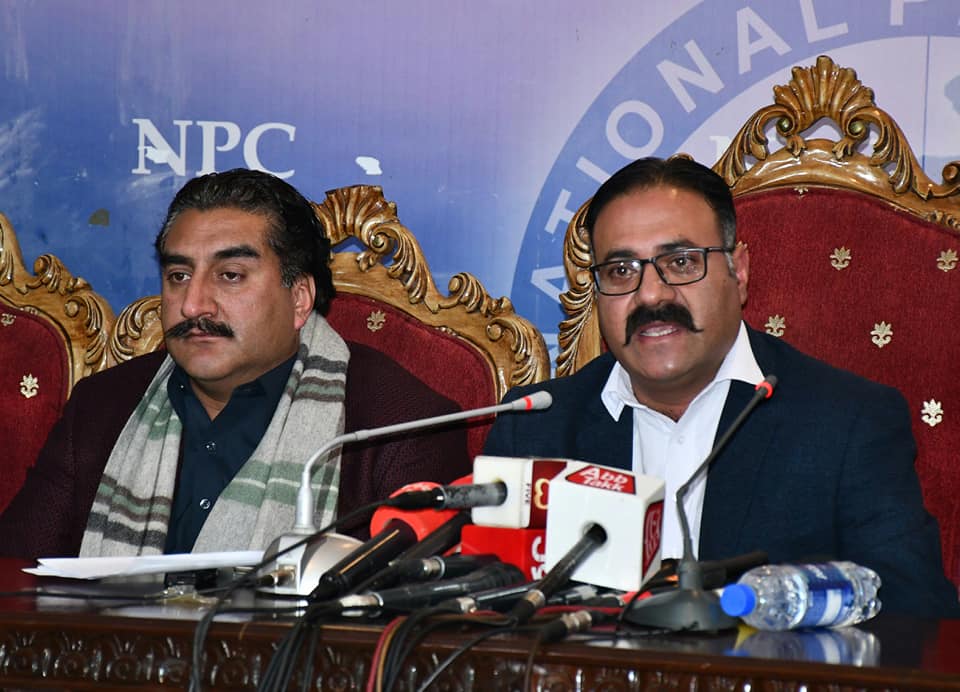 BY NISAR ALI

ISLAMABAD: Pakistan Tehrek-i-Insaf (PTI) Gilgit-Baltistan leaders have asked Kashmiri leadership to refrain from interfering in the affairs of GB, as the federal government works on a package to make the region a 'provisional province'.
PTI leaders, including PTI GB General Secretary Fattaullah, PTI spokesperson Sabir Hussain and other spoke at a press conference, urging the Kashmiri leadership to  stay away, and shun their "hackneyed position" vis-à-vis GB, laying claim on it as being part of the Kashmir state.
Speaking on the occasion, PTI General Seceratry Fataullah said that at a time when the federal government led by the PTI leadership was considering giving the area a permanent status, they (Kashmiri leaders) have started hue and cry to make the area controversial, just like they have been doing for seven decades. "They want to keep the region in perpetual subjugation", the PTI leader said.
He went on to say that PTI would give the GB its basic and constitutional rights as a new committee has been working under Minister for Kashmir and GB affairs Ali Amin Gandapur. He added that it was time the federal government gave the area a permanent status while bringing a constitutional change.
"Now is the time to give something to the GB people, whose basic and constitutional status has been hanging in the balance due to various bottlenecks including the opposition of the Kashmiri leadership, who have stabbed the GB people in the back for the last several years for their own vested interests and for the sake of status-quo," he maintained.
The PTI GB leaders said that the Sartaj Aziz-led committee's recommendations have are at the last stage of approval. They said that with the change in status of the region, the politics of Hafiz and PMLN will be buried forever. The PTI leaders also accused Rehman government of breaking all records of corruption by awarding government contracts to their 'favorites and blue-eyed' persons.