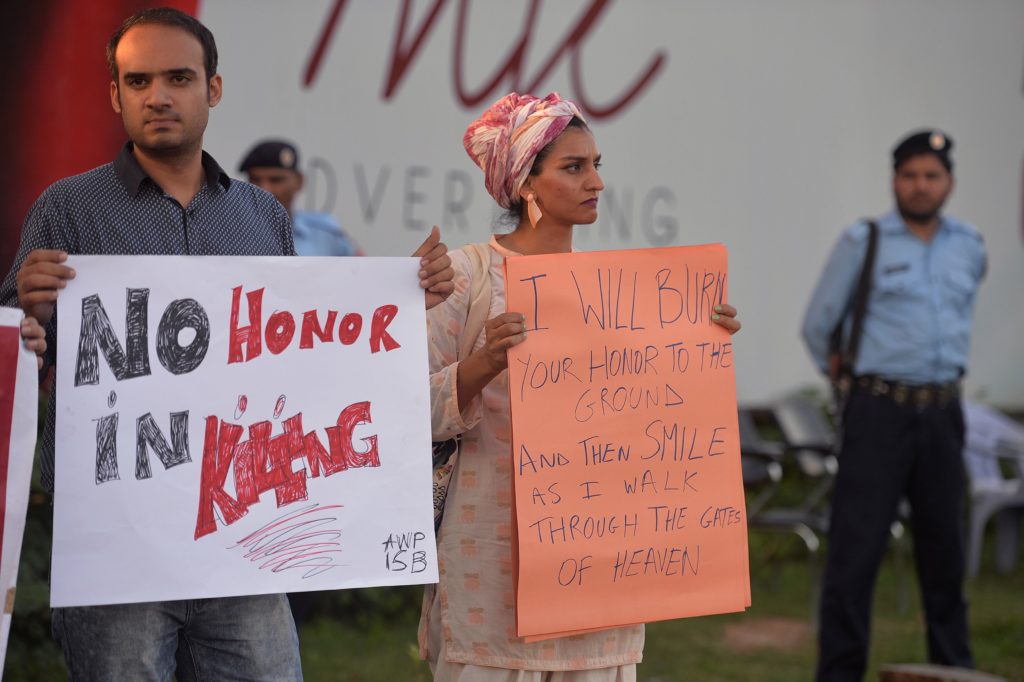 DASSU: Upper Kohistan Police has arrested a man, identified as Sadar Rehman, for the murder of four people, including two men and two women, in the name of honor.
DPO Abdul Saboor Khan of Upper Kohistan has told media that the detained suspect, Sadar Rehman, on Friday night, at around 1am, killed his sisters, Yasmin, 18, and Gul Gabeena, 21, and two men.
The murdered men, identified as Bostan (21) and Habib (22), were reportedly cousins of the murderer,on suspicion of illicit relationship.
A man lodging FIR with police stated that his daughter, 18, and niece, 21, were seen by his nephew, in the company of two youths aged 22 and 21, respectively, in the fields in suspicious condition and shot all of them dead. The attacker fled the scene.
He added that the suspect was arrested and the gun used for the murder has also been recovered.
Meanwhile, locals have said that no Jirga (tribal council) was held, as reported by a section of the press, to decide murdering of the four individuals.
Locals, Muhammad Sadiq, Abdul Wakil and Muhammad Rafique, have said that the brutal killings were heinous acts based on familial disputes. They said that the Jirga (tribal council) should not be 'dragged in the issue'.