Gilgit-Baltistan represented at Pakistan Students Forum held in Beijing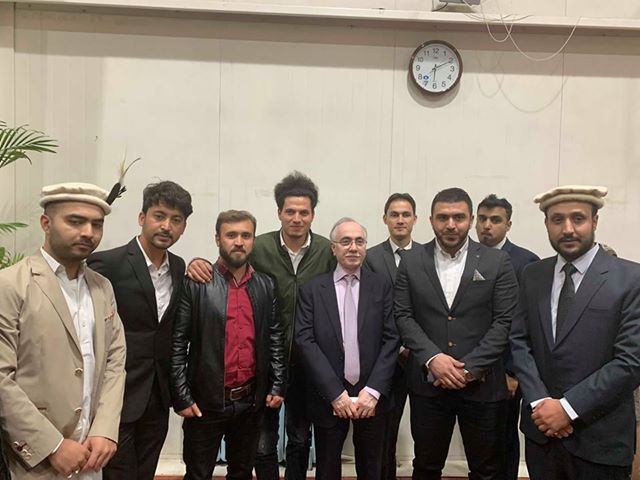 ---
BEIJING: Beijing based students from Gilgit-Baltistan participated in the first ever Pakistan Students Forum held in China's capital. The event was organized by the Embassy of Pakistan.
Speaking at the occasion, Ambassador Khalid Masood said that Pak – China relationships are getting deeper day by day and China has increased the number of scholarships for Pakistani students.
Students from Gilgit-Baltistan met the ambassador during the event and exchanged views. The Ambassador told the students from GB that they are the ambassadors of their region, and the country. He expressed happiness at seeing a large number of students from GB studying in different institutions of higher learning in China. The students shared various issues the students were facing, and also highlighted different issues of Gilgit-Baltistan.
The GB team was lead by Shairyar Shishkin, Ex Secretary Finance of Hunza Students federation. Other participants included Faizan Khan(Hunza), Abdul Majeed (Hunza), Waseem ur Rehman (Hunza), Siraj Shaikh (Skardu) and Syed Atif Kazmi (Gilgit).
There are almost 30000 Pakistani students enrolled in different universities of China, out of which 7000 are studying on scholarships.