Astore: Locals carry patient on stretcher, walk 32 kilomters in knee-deep snow to reach hospital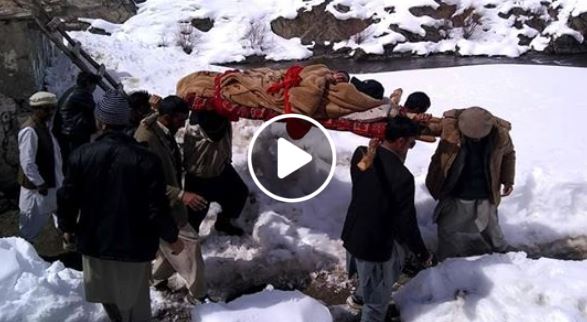 ASTORE: Villagers in Marmai area of Shounter Tehsil, walking knee-deep in snow, carried a patient on a makeshift stretcher for over 32 kilometers to reach Rattu, the nearest settlement with health facilities.
Due to heavy snowfall most of the link roads to the upper parts of Astore are blocked.
The villagers have appealed to the district administration and government of Gilgit-Baltistan to immediately start work to open the roads.
Video: Subakhan Suhail, Ghulam Abbas Usmani