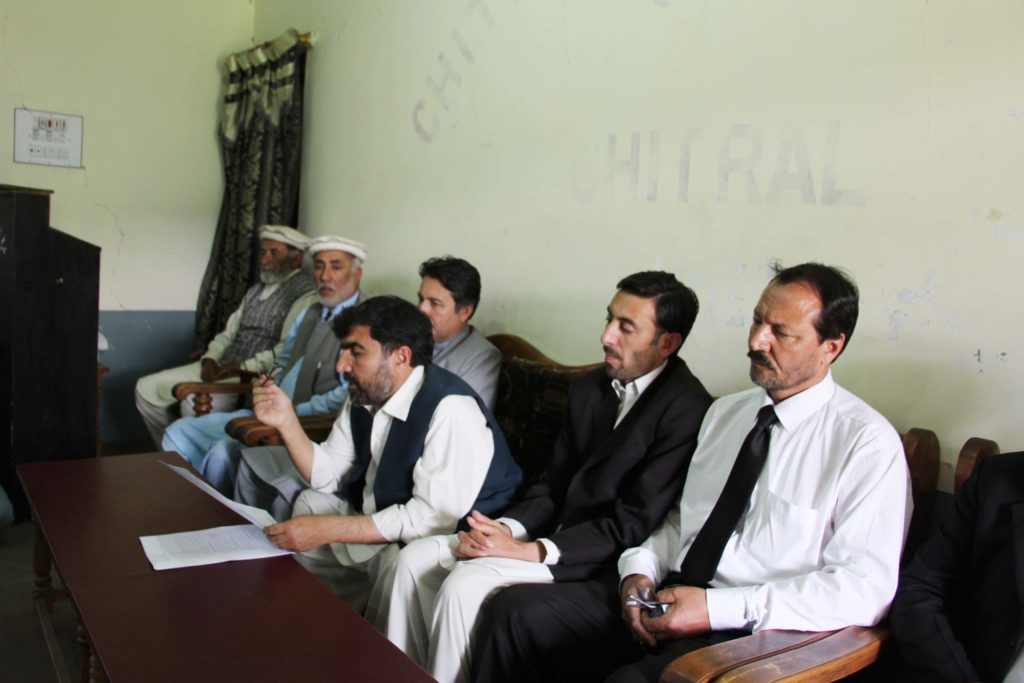 ---
By Gul Hamaad Farooqi
CHITRAL: Pakistan Tehrik e Insaf Chitral chapter's president Abdul Lateef, flanked by lawyers called out MMA's Member of National Assembly Abdul Akbar Chitrali for his 'sectarian' statement targeting the Kalash community. They condemned his warnings against the Kalash community and asked him to tender apology for using the threat of violence for political purposes.
Abdul Lateef said that 13 class-4 staffs were appointed in education department on the recommendation of MPA Hidayatur Rehman and a lesser number of people were recruited based on MPA Wazir Zada Kalash's recommendation.
Lateef said that the MNA and MPA from Chitral, both belonging to Mutahidda Majlis-e-Amal, religio-political party, had threatened Kalash community during a press conference at Peshawar Press Club. He added that the two elected representatives also threatened Wazir Zada personally during a phone call.
The PTI leadership condemned and rejected the 'threats'.
They demanded an apology from the MNA and MPA within 24 hours, warning that legal course of action will be taken under the National Action Plan against the parliamentarians for threatening a religious and cultural minority.
If the parliamentarians did not apologize within 23 hours, we will register an FIR against them for making threats of violence, and for trying to terrorize a minority community, the PTI leaders warned.