MLA Ghulam Hussain in Hot Waters for Trashing Written Resolution Containing Demands of Villagers Ghanche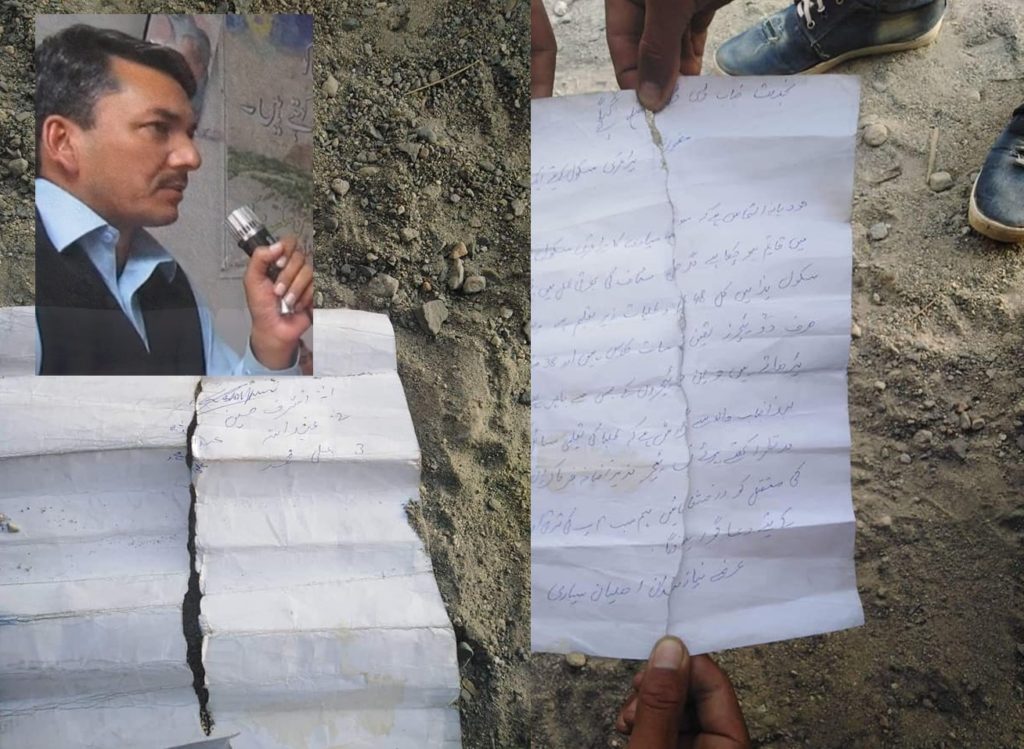 ---
GHANCHE: Advocate Ghulam Hussain Member Gilgit Baltistan Legislative Assembly elected from Ghanche Halqa 2 torn apart the application handed over by the Village Council of Siari, a borderline village in Sub-Division Chourbat Siksa on his way back to district's administrative capital Khaplu. The application was found in pieces along the road side in an unpopulated area few Kilometers away from the village. According to local social media bloggers the application was found by local residents of Chourbat which was later handed over to the village council.
MLA Ghulam Hussain was on a routine visit to Chourbat where the local residents of Siari Village handed an application demanding teachers for the Siari Primary School established in 1987.
The application written on the name of Deputy Director Education, Ghanche states "that the school has about 48 students and only two teachers are appointed since its establishment which is not enough to cater the need of all these students and we kindly ask for another teacher so that the quality of education can improved in the village."
The picture of the application in pieces viral on the social media was checked with the local journalists, who confirmed that the incident is based in truth and they have pressure from the power circles not to highlight the story in the mainstream media.
Siari the last village from the Pakistani side before the Line of Control is considered to be one of the most strategic locations due to its geographic proximity along the borderline. Siari despite of its small population has played a significant role to support the Pakistan Army in times of uncertainty but has often remained ignored when it comes to uplift the life standards of the villagers.
Majority of the villagers are dependent on farming and transportation of logistics for the military units deployed in the area and due to lack of educational facilities the literacy rate in the village has not been improved compared to surrounding villages.
There is an outrage on social media and other offline social circles all over Baltistan against the incident due to unprofessional attitude of an MLA who got elected from the votes of these villagers.
The residents of Chourbat are demanding action against the MLA both from provincial government and local party officials for trashing the demands of the people and treating the residents of Chourbat as a green pasture during the elections.