Aga Khan Agency for Habitat raises awareness on National School Safety Day in Pakistan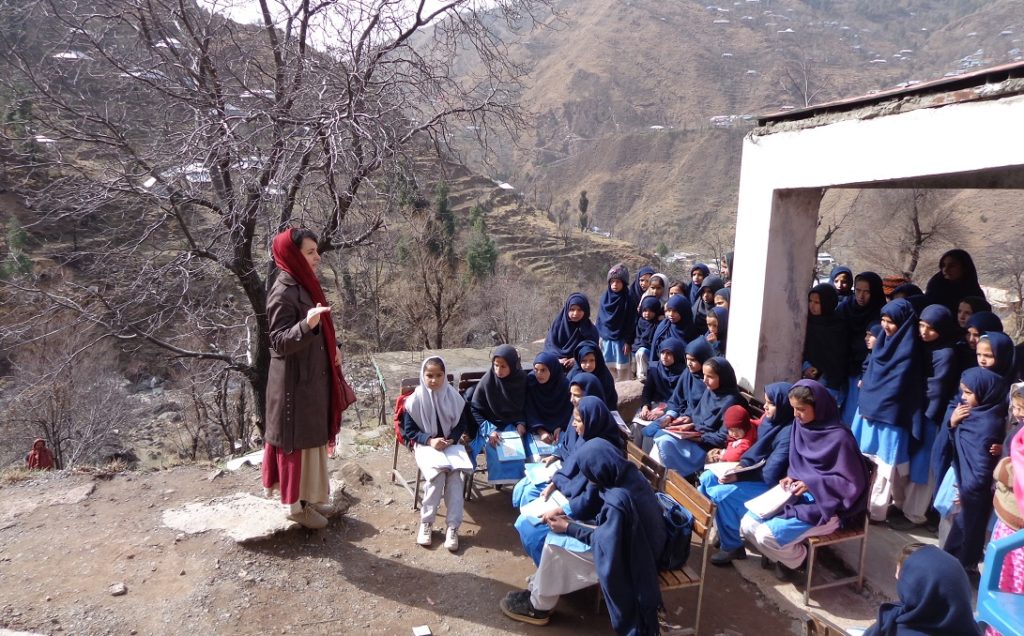 ---
Islamabad: (PR) Aga Khan Agency for Habitat organized various programs in different parts of the country to raise awareness about the importance of school safety. Government officials, academicians, Disaster Management professionals and media representatives came together to discuss the vitality of school safety for sustainable development of the societies.
Hafiz Noorullah, Education Development Officer, Chitral, said during a radio talk that disasters happen because of lack of awareness and knowledge. "There is a need to share information as widely as possible about disaster preparedness", he added.
Mr. Nawab Ali Khan, Chief Executive Officer, AKAH Pakistan, said that more than 20,000 Pakistani children lost their lives because their school buildings had structural vulnerabilities. "This cannot be allowed to happen again. We need our schools to be resilient and better prepared for similar situations. We are thankful to our public and private-sector partners for joining hands with us to achieve this objective", he added.
For the last 20 years, AKAH has been designing and implementing programmes on Disaster Risk Reduction and Mitigation in some of Pakistan's most vulnerable areas. More than 1,000 schools in disaster-prone areas have benefitted from the development of hazard and risk maps, school safety plans, provision of school safety kits, and awareness raising and capacity building of individuals.
School-level awareness raising sessions have been part of the work of the Aga Khan Agency since the Islamabad Conference on School Safety held in 2008. AKAH's School Safety Programme will contribute towards the UN Office for Disaster Risk Reduction's one million safe schools and hospitals global campaign, and contribute towards the achievement of Sustainable Development Goals (SDGs) and practical implementation of the Pakistan School Safety Framework.