Hunza Students Federation gets new cabinet, toppers awarded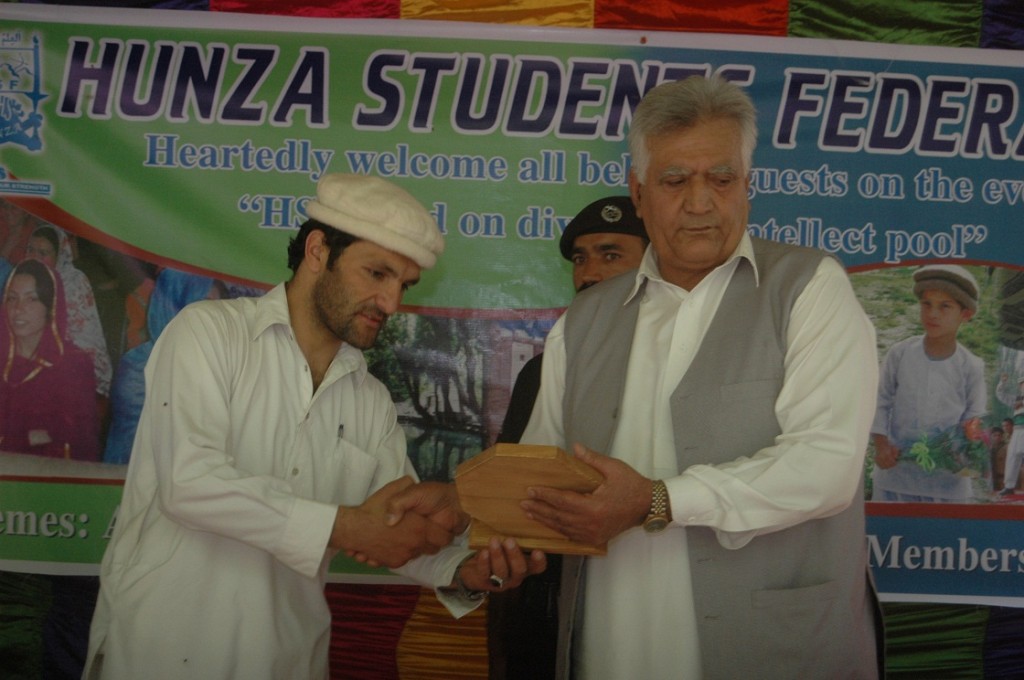 Gilgit: (PR) The Hunza Students Federation announced its new cabinet. Students from different departments and programmes of the Karakuram International University were awarded for obtaining distinction during the last convocation.
According to a press release , the HSF also used the occasion to acknowledge services of its founders and members of the outgoing cabinet.
The gathering was addressed by GBLA Speaker, Wazir Baig, who urged the youth of Hunza to concentrate on their studies and work for spreading peace and harmony in the region.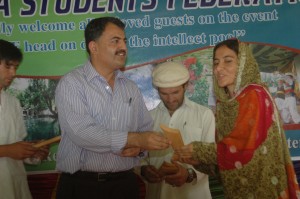 The event was also attended by PID Director Naseem Hunzai, Deputy Secretary Najeeb Alam, Melad Karim from AKRSP and chief organizer of the APML, GB, Karim Khan, aka Kay-Kay, among other guests, including KIU faculty member and government officials.
The speakers appreciated the role of HSF for uniting the students and underline the need for contributing towards creation of a peaceful and just society in Gilgit – Baltistan.
According to a notification the new cabinet members of HSF are;
President                                            Riaz Haider.
Vice President                                   Kaka Jan.
General Secretary                           Hussain Ali.
Registrar                                              Abid.
Finance Secretary                            Sheryar.
Press Secretary                                 Nadeem.
Secretary Students Affairs           Izhar.
Secretary Information                   Shakir.
coordinator Gilgit Nomal               Inam Ullah.
coordinator DSO                               Azhar Ali Ghazi.
coordinator Ghizer                          Sher Alam.
coordinator Upper Hunza             Darbar
coordinator Center Hunza            Ehsan Ullah.
coordinator Lower Hunza             Moiz.
 Music and dance were also part of the event.
You can check photographs of the event at FACEBOOK (click to open)