Al-Amyn Model School Gulmit completes 25 years of educational excellence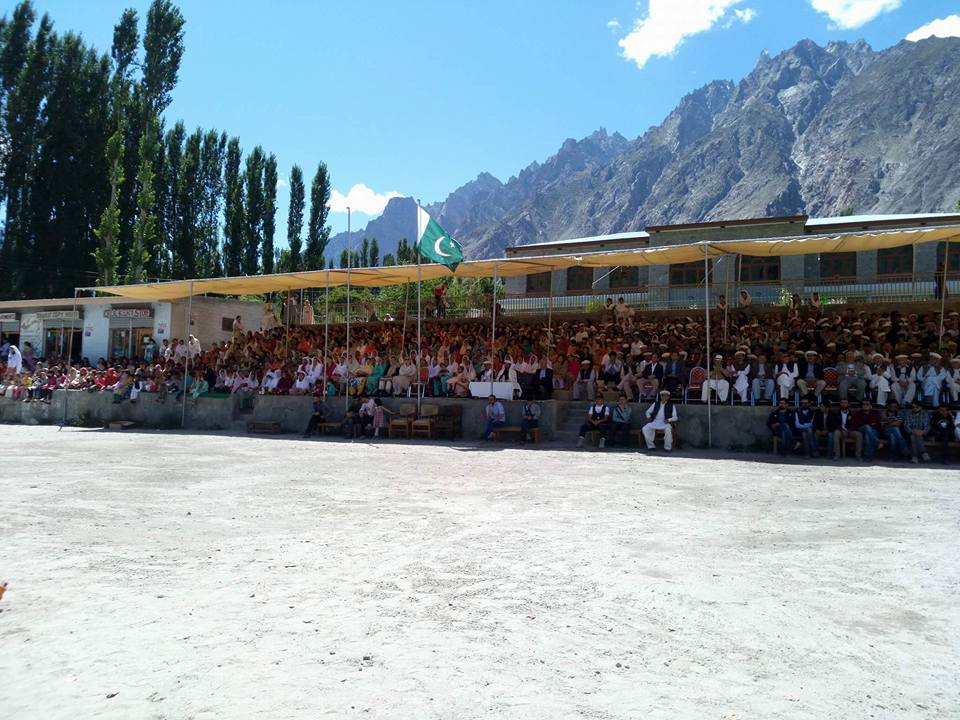 Gulmit: Al-Amyn Model School, a community-led educational institute located in Gulmit village of Tehsil Gojal, District Hunza, has completed 25 years of excellence.
The silver jubilee was celebrated recently by organizing a ceremony during which community leaders, volunteers and all other stakeholders were presented with awards and certificates.
Documentary films showing the history of the school were also screened, reminding the people of how far they have come by establishing and sustaining an excellent educational instate on self-help basis.
Deputy Commissioner of Hunza, Capt. (r) Sami Ullah Farooq, who attended the event as the chief guest, hailed the community's dedication and motivation for spreading education. The Deputy Commissioner said that he would provide 30 computers to the school, to further enrich the IT lab, and enable students to get state of the art education.
Also present at the occasion was Mr. Majeed Khan, Director Planning of the Gilgit-Baltistan Education Department. He urged the local community members to work for continuous improvement of the school, and to ensure that the quality of education gets better and better with each passing year.
Renowned mountaineer, Col (r) Sher Khan, who is also the President of the Gulmit Educational and Social Welfare Association, Afzal Khan, Vice President of GESWS, and other notables also spoke at the occasion.
Students of the Bulbulik Music School, which is a project of the GESWS, presented musical performances during the event.
The GESWS, the body responsible for Al-Amyn Model School's operations, also plans to organize an educational conference soon.
Certificates and awards were presented to hundreds of community leaders and volunteers for supporting the school and making it a success.
Thousands of people, including women and children, attended the ceremony.