Tour De Khunjerab cycling race starts on June 27, Sri Lankan and Afghan teams participating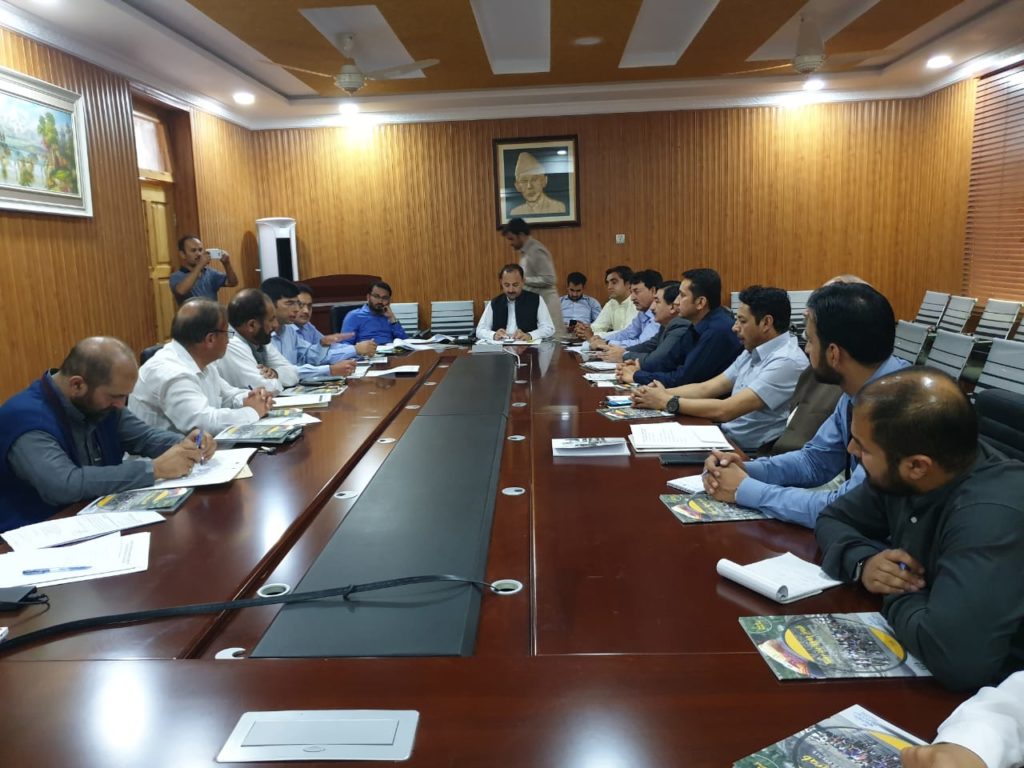 ---
GILGIT: First meeting of the Organizing Committee of Tour De Khunjerab cycling event was held here in Gilgit on Tuesday. The meeting was chaired by Commissioner of Gilgit Division, Usman Ahamd.
The organizing committee decided that the event will start on 27th of June and finish on 30th June.
Teams from Sri Lanka and Afghanistan are expected to participate in the event. A total of 11 teams have expressed interest in attending the event, it was said during the meeting.
The cycling event will be covered in four stages. The first stage will span from Gilgit city to Rakaposhi View Point (Nagar). The second stage will be from Rakaposhi to Duikar (Karimabad). The third stage will be from Aliabad to Sost, while the final stage will cover the area from Sost to Khunjerab national park.
The meeting was attended by DC Gilgit, DC Hunza, DC Nager, DIG Gilgit, Director Tourism, DD information, DG rescue 1122 and other officials.
It was also said that the President of Pakistan will attend the closing ceremony of the event.
Last year the even was held in the month of May, and around a hundred athletes from different parts of Pakistan, and Afghanistan, had participated in the uphill cycling race which ends at the height of 15,500 ft, at the Pak-China border.