Gilgit-Baltistan Assembly unanimously condemns Indian aggression in Kashmir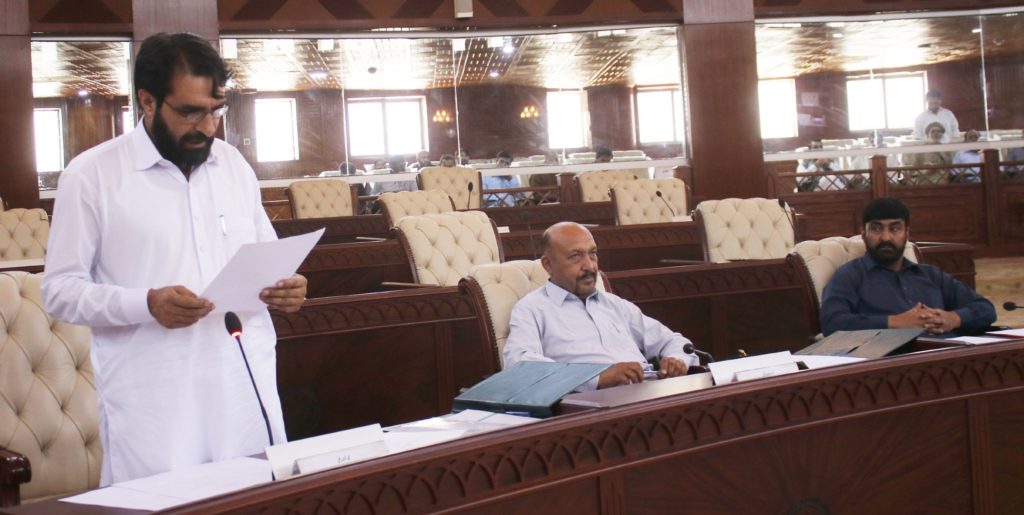 ---
GILGIT: The Gilgit-Baltistan Assembly, through a resolution, condemned deployment of thousands of more troops in the Jammu and Kashmir region.
Presented by Capt. (r) Sikandar Ali, the resolution called on India to stop its brutality in the region. The assembly also condemned India for using cluster bombs in targeting civilian population along the line of control.
The resolution called for upon the United Nations and the world powers, especially leaders of the Islamic world, to intervene and put pressure on he Hindu-extremist party BJP to ensure safety and security of the Muslims living under Indian occupation in Kashmir.
Speaking at the occasion, members of the assembly expressed solidarity with the people of Jammu and Kashmir who have been incarcerated and brutalized for opposing the occupying forces.
The resolution was unanimously passed by the 33-member assembly, in which all districts of Gilgit-Baltistan are represented through elected and technocrat members.