Allama Nasir-al-Din Nasir Hunzai has passed away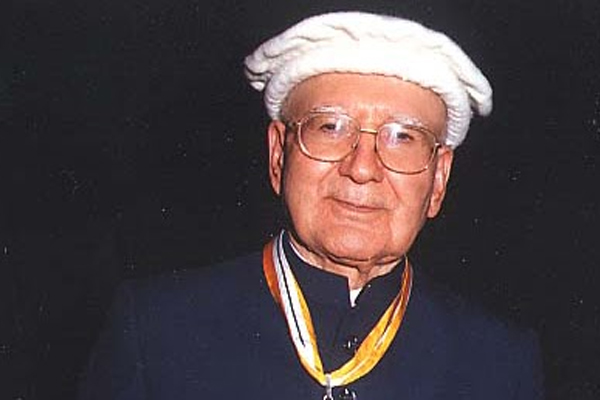 Islamabad: Allama Nasir-al-Din Nasir Hunzai, religious scholar, mystic, poet and linguist, breathed his last today in Austin, USA. He had recently celebrated his centennial birthday. He was writer of more than a hundred books, booklets and papers on spirituality, Islam, the Holy Quran, religion, spiritual sciences and other topics.
Although never schooled formally, the University of Montreal, Canada, had conferred on him an honorary degree of doctorate, in acknowledgement of his work.
The government of Pakistan had conferred on him Sitara-e-Imtiaz, one of the state's highest civilian awards. His work has also been translated into several languages, including English and French. Allama Naseer, as he was popularly known, had also served as a soldier in the Gilgit Scout.
It is pertinent to note that the federal Interior Ministry had banned Khana-e-Hikmat, the organization founded by Allama Naseer, a couple of years ago. Some of his books, writings, practices and beliefs had become very controversial towards the last decade of his life.
Some of his writings had threatened to create a law-and-order situation in Gilgit-Baltistan, prompting the administration to proscribe his organisation. His books were also confiscated, and removed from the libraries and places of worship. Nasir spent the last years of his life in America and Canada.
His son, Izhar Hunzai, has posted on the social media that his father will be buried in Hunza, his birthplace, according to his wishes.