"Gilgit-Baltistan Bachao Movement" launched during BSF convention in Skardu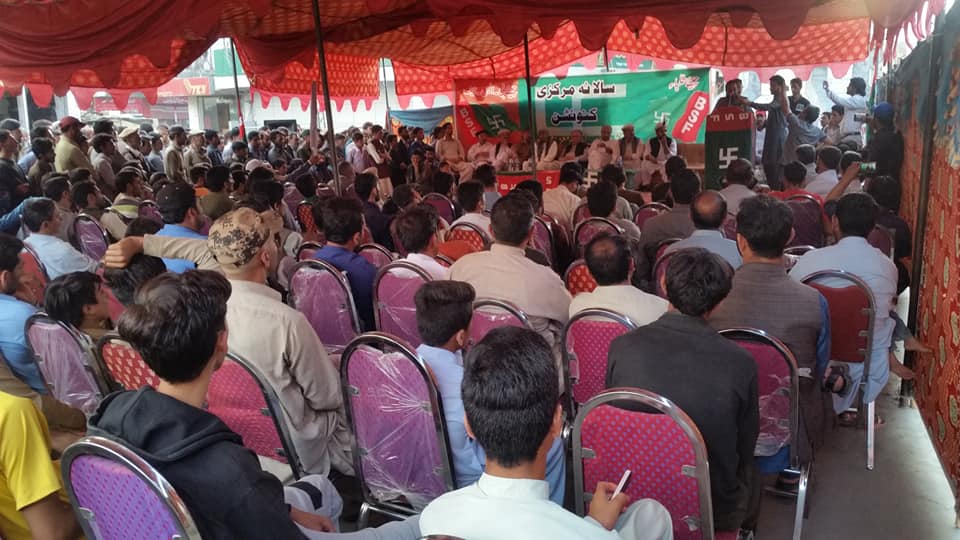 ---
SKARDU: Nationalist and progressive groups have launched the Gilgit-Baltistan Bachao Movement (Save Gilgit-Baltistan Movement) 'in view of the changing geostrategic and geopolitical scenario'.
The movement was launched during the annual convention of Baltistan Students Federation held in Skardu. Comrade Shabbir Mayar was nominated as the convener of the newly launched movement.
The annual convention of Baltistan Students Federation (BSF) was addressed, among others, by nationalist leader MLA Nawaz Khan Naji, veteran progressive leader Advocate Ehsan Ali and Hasnain Ramal.
Participants of the convention demanded that Gilgit-Baltistan should have its own constituent assembly. Rejecting 'packages' and 'orders', the speakers demanded that the next elections in the region should be held for a constituent assembly. The speakers also said that Gilgit-Baltistan should be accepted as 'the fourth party' in the Kashmir dispute negotiations.