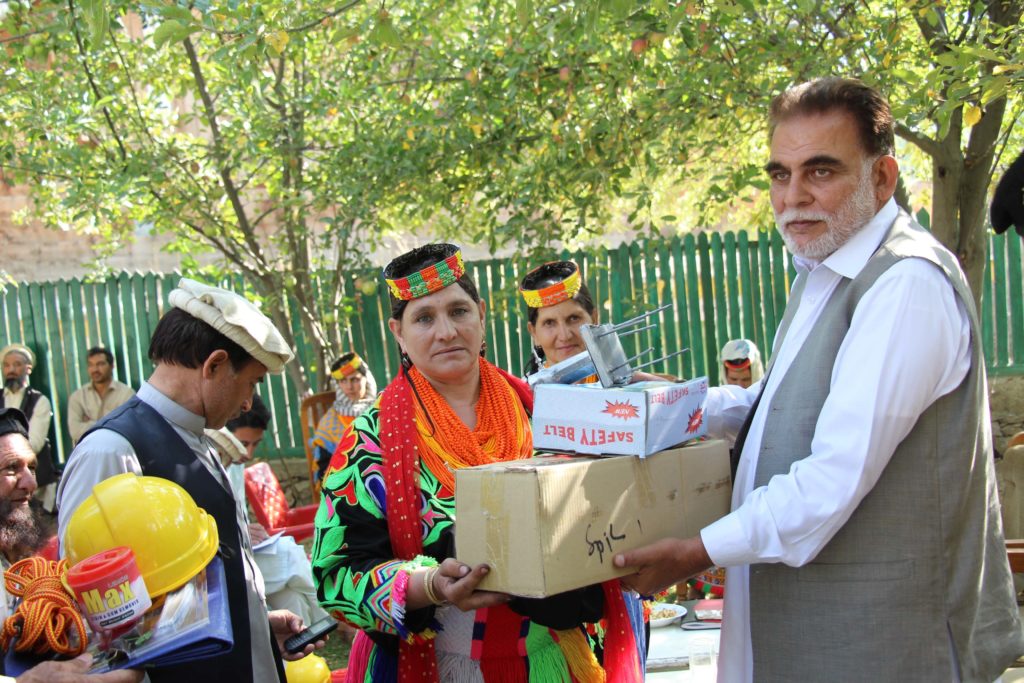 By Gul Hmaad Farooqi
CHITRAL: Forest Department KP distributed Chilgoza (Pinus gerardiana) Kit among the farmers of Kalsh valley. Divisional Forest Officer Shoukat Fayaz, district coordinator Ajaz Ahmad, Sub Divisional Forest officer Umari Nawaz, Community Development Officer of Forest and other staff were present during an event held for distribution of the kits.
Talking to the local community, the DFO said that the kits, provided with financial support from FAO, will help the farmers in gathering the fruits in a safe manner. He explained that the traditional method of collecting Chilghoza poses many risks for the lives and limbs of the farmers, as well as for the safety of the trees.
The community members were also taught, through a demonstration, about how to use the kits. The kit contains a cutter, a belt, shoes and a helmet.
Speaking at the occasion, Abdul Majeed Qureshi, President of Chilgoza Protection Committee, said that the farmers are earning up to 170 million rupees through Chilghoza in Bumborat valley alone. He said that the kits are practical and useful for the farmers.
Local Kalash woman, Shahi Gul Bibi, said that Chilgoza is a major cash crop of the valley and many families depend on it for their livelihood.