His Highness the Aga Khan Hosts Their Royal Highnesses The Duke and Duchess of Cambridge at the Aga Khan Centre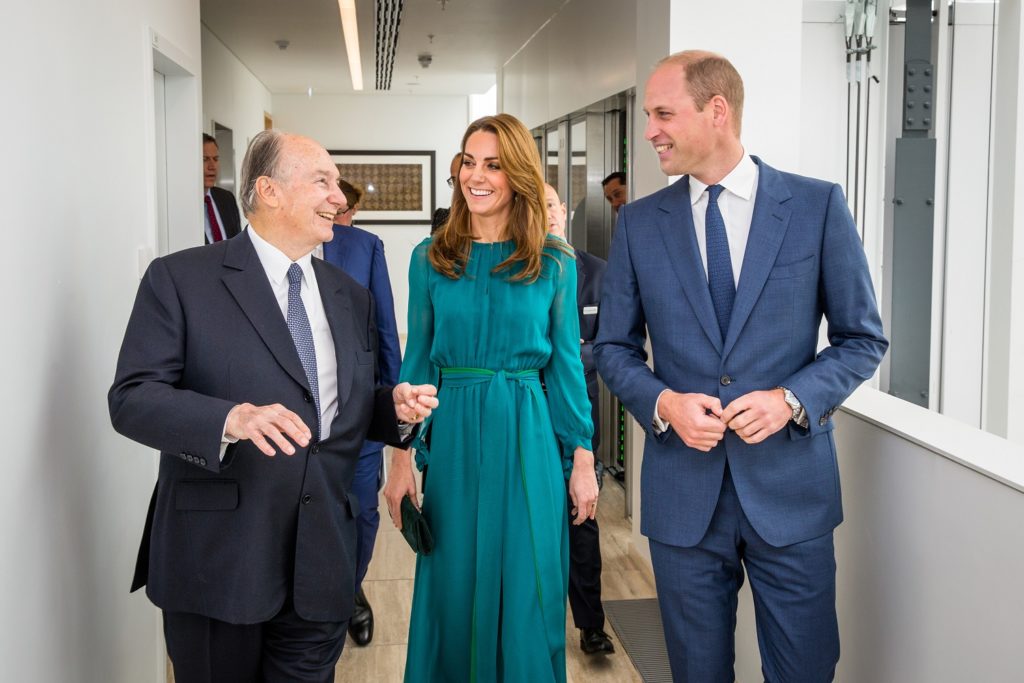 ---
LONDON: (PR) The Duke and Duchess of Cambridge joined His Highness the Aga Khan at a special event organised at the Aga Khan Centre, ahead of Their Royal Highnesses' official visit to Pakistan from 14-18 October 2019.
Hosted by His Highness the Aga Khan, the event at the Aga Khan Centre celebrated Pakistan's culture and heritage, and the contributions of the Pakistani diaspora to British society. It was attended by prominent leaders in the arts and culture, business, community development, entertainment, and music from the UK and Pakistan, as well as members of the diplomatic community.
The High Commissioner of Pakistan to the UK, H.E Mohammad Nafees Zakaria, and the High Commissioner of the UK to Pakistan, Thomas Drew CBE, also attended the event. The event provided Their Royal Highnesses' an opportunity to meet with individuals whose interests and engagements encompass the wide-ranging relationship between the UK and Pakistan.
His Highness the Aga Khan is founder and Chairman of the Aga Khan Development Network (AKDN), a group of development agencies which has improved living conditions and opportunities for millions of people in Africa, South and Central Asia and the Middle East. Active in over 30 countries, including in some of the world's most remote regions, the institutions of the AKDN have individual mandates ranging from education, health, economic development, culture and the strengthening of civil society.
The AKDN works in partnership with the world's leading international and multilateral organisations. In the UK, the institutions of the AKDN and the UK government have a long history of cooperation, dating back to the 19th century. Today, their partnerships span the Department for International Development (DFID), the Commonwealth Development Corporation (CDC), the Foreign and Commonwealth Office, and leading universities.