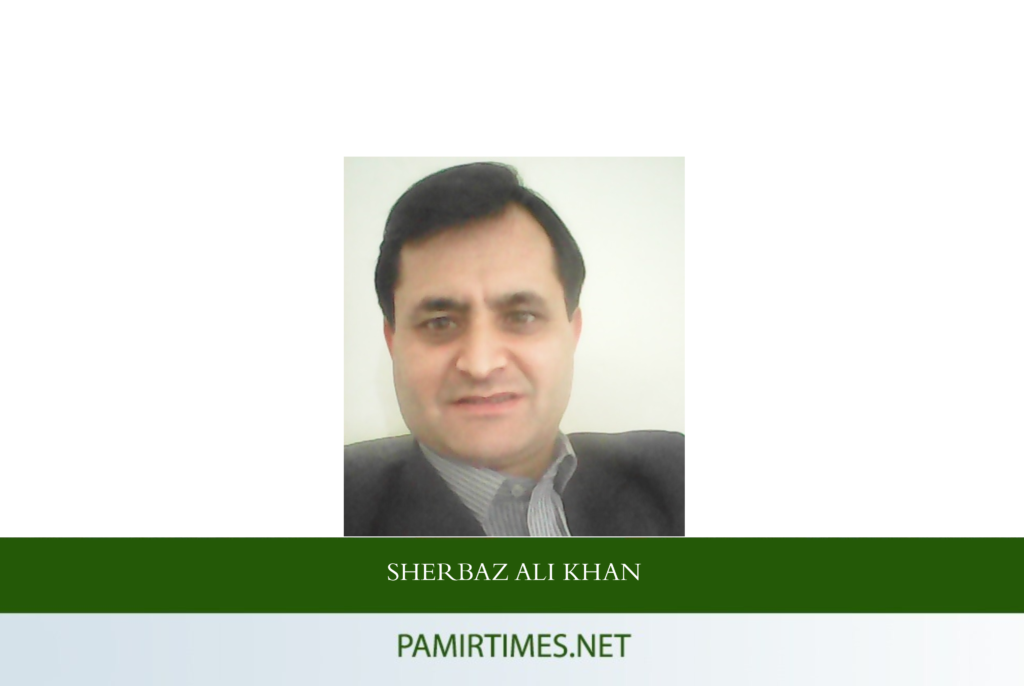 ---
Sherbaz Ali Khan
One of the ambitious goals, the international community has committed to achieve as part of the Sustainable Development Goals (SDGs) by 2030 is eradication of poverty. Poverty is one of the severe issues humanity has been facing, and more so in developing, and underdeveloped countries. Besides its widespread severe consequences, poverty has many complex dimensions, which makes addressing the issue even more complex. Given the nature of poverty, the eradication of poverty target of SDGs might not be fully attained by 2030. However, there is plenty of evidence that poverty has been substantially reduced from eighties until now. At the same time, there is also evidence of increasing gap between poor and rich worldwide.
In monetary terms, people earning under $1.90 a day are categorised as extreme poor. Monetary definition of poverty deals with monetary aspect of the issue, however it has been recognized that poverty is a complex and multifaceted issue, and therefore, it requires to be looked at from the lens of multidimensions. Multidimensional poverty lists absence of a wide range of needs to survive and thrive socially and economically including access to education, health and hygiene, food security, safe drinking water, shelter, and also important is access to rights and social inclusion. In addition to provision of these needs, their quality, timely availability and affordability are associated with the issue. According to World Bank, "while to end poverty is not over, the vast majority of the poor live in the middle income countries where the measure of extreme poverty provides only a partial picture". It also suggests that to end poverty in these countries, there is need of broadening the scope, examining deprivation in multiple dimensions, and recognizing the greater complexity around the world.
According to United Nation Development Program, Multidimensional Poverty Index (MPI); which captures deprivation of people in health, education, and standard of living, estimates poverty in Pakistan to be 38.8%. Similarly, Human Development Index ranks Pakistan's position at 150 out of 189 countries, based on measurement of the indicators such as life expectancy, education, and per capita income. MPI indicates that 4 out of 10 Pakistanis live in multidimensional poverty with highest rates of 73% in former FATA areas, now part of KP, and 71% in Baluchistan. KP has 49% of population in poverty, while Sindh and Gilgit-Baltistan have 43% each, Punjab and Azad Kashmir have 31% and 25% respectively. According to World Bank, 80% of Pakistan's poor live in rural areas.
Various approaches to poverty alleviation have resulted in different outcomes in Pakistan, however, there has been lack of continued policy and implementation of poverty alleviation programs by political governments, who at times used poverty alleviation programs for political purposes leading to absence of poverty data driven decision making and result based interventions therein. Currently, the government of Prime Minister Imran Khan is working on the biggest poverty alleviation and social protection program named as Ehsaas. Ehsaas program's strategy focus on four pillars including addressing elite capture and making the government system work to create equality; safety nets for disadvantaged segments of the population; jobs and livelihoods; and human capital development. The strategy has been translated into 115 policy actions for implementation. Under the leadership of Dr. Sania Nishtar, the implementation of the program has started as one of the top priorities of PM Imran Khan. If implemented in its letter and spirit, the Ehsaas program can lead to a transformation in poverty alleviation and social protection in Pakistan.
Ehsaas program has the capacity and willingness to collaborate with government, semi government and non-governmental organizations, who have been playing their vital role in poverty alleviation, and whose presence and experience can benefit the program. One of such examples is that of Pakistan Poverty Alleviation Fund (PPAF) and the Rural Support Programmes (RSPs). PPAF and RSPs with their community driven development model, have been able to harness the potential of the poor people towards bringing them out of poverty. This model has the capacity, on one hand, to implement programs for multidimensional poverty, and on the other hand, to sustain the development outcomes through community ownership of the interventions, and participatory decision-making ensuring inclusion of different vulnerable segments of the society. Biggest advantage of RSPs is, perhaps, their presence at the door steps of the communities, who otherwise remain out of the development planning arena. At the same time, there are some limitations also on the prat of RSPs, which can be effectively addressed in collaboration with Ehsaas program. A collaboration between Ehsaas and RSPs can build upon the successes of these organizations and strengthen coordination and synergies for data, resource and experience sharing.
One of the complexities involved in traditional measure of poverty, which poverty alleviation initiatives should take into account, is that it captures the picture of poverty at household level but it does not depict poverty experienced by individual members within the same household. Often members of the same household experience impact of poverty in varying form and intensity. In most of the cases, women and children are disproportionately affected by poverty. Some of the examples of this varying form of poverty are women having no access to the same food as men, having no say in decision making, a male child being given preference over a female child for education, health, sports and other amenities of life, control over resources in hands of an individual or individuals, discrimination within the same family members, having no legitimate share in land, property, and financial assets.. A rigorous process for identification and ascertaining multidimensional poverty indicators at household and individual level is needed for success of poverty targeted interventions.
While targeting poverty, interventions having multiple effects can address more indicators of poverty as well as help quickening the graduation process. In many cases, support of one need addresses multiple needs, e.g. incentivizing poor households for sending their children to school may result in education of the children as well as basic income for the household. Education of men and women can lead to more economic and social wellbeing affecting quality of life of the people resulting in more healthy, safe and secure environment. Access to health, nutrition and immunization can lead to better availing opportunities of socio-economic development through enhanced performance in education, skills and capacities. Health insurance cards for aged people, women and children can alleviate the families of the burden of expenses for the health, as well as make them more prone towards accessing health facilities, which normally are avoided due to associated cost. Access to health facilities and other social protection services can also reduce social issues including gender-based violence, begging, exploitation by money lenders, violation of human rights, drug addiction, and mental health issues and so on. Provision of clean drinking water reduces health hazards related to contaminated water resulting in more healthy societies, and also save time and energy of those rural women who fetch water from distant places. Similarly, provision of electricity places, where these is little or no access to electricity, can bring ease in the lives of the people, reduce their expenses on alternate source of energy, and save them from the ill effects. It can also give income generating opportunities for men and women, and also improve students' performance in their studies. Making awareness raising part and parcel of every intervention can lead to better awareness on the part of the beneficiaries as well as their better availing of the services. The awareness drive should can also focus on rights and responsibilities and behavioural change. Affirmative actions, where necessary should be taken to ensure inclusiveness, transparency and effectiveness of the interventions.
For poverty alleviation, one of the biggest examples to learn from is that of China, which the Prime Minster Imran Khan often quotes in his speeches and reiterates to draw lessons for success of poverty alleviation programs in Pakistan. There may be many dissimilarities in the context of poverty alleviation mechanisms in China and Pakistan, however the driving force in China's eradication of poverty can be relied on as driving force for eradication of poverty in Pakistan and that is keeping people first, attaching great importance to poverty alleviation and treating development as mission and major responsibility. According to World Bank, China lifted 850 million people out of poverty from 1981 to 2013, thus making China contributor to over 70% of poverty reduction across the world.
In the words of Tan Weiping, Deputy Director General of International Poverty Reduction Center in China (IPRCC), achieving great success needs to have lofty ideals and working hard and diligently and wholeheartedly. According to him, China's targeted poverty alleviation contains a complete set of system designs, which includes clear poverty reduction goals, registration of poverty-stricken population, implementation of the targeted poverty alleviation strategy, and establishment of seven institutional systems in terms of accountability, policy, investment, assistance, mobilization, supervision, and assessment. Since the end of 2012, China included poverty alleviation into "Five Sphere Integrated Plan (a plan to promote coordinated economic, political, cultural, social and ecological advancement)." At the end of 2012, there were 98.99 million people living under current poverty line. By end of 2017, the total poverty-stricken people stood at 30.46 million with more than 66 million people being lifted out of poverty over five years.
Ehsaas program, with its premise as grounded in the importance of strengthening institutions, transparency and good governance, has envisaged policy measures, implementation mechanisms, institutional arrangements, monitoring systems and assessment processes. Also, the added advantage is the commitment of the Prime Minister towards the program, and program being led by a world renowned expert Dr. Sania Nishtar. What is needed is to ensure coordination intra and inter governmental programs, effective service delivery, use of efficient technology, updated data registry, refraining political interference, and continuity in the policies and programs. The China's targeted poverty alleviation set of system designs, mentioned above, could be relevant to look at for context specific solutions.
While designing intervention for poverty alleviation, it is also important to look into emerging trends as opportunities and threats. With increase in longevity, the population of old people is increasing, youth is already around 64% of the population, the trend of migration from rural to urban areas is increasing many folds, climate change and global warming is impacting lives of people and specially poor and pushes more people into poverty, technological advancement and artificial intelligence has implication on every sphere of life including that of planning for future. These and other emerging trends, must be kept in view while developing and planning for policies and programs aimed at addressing large scale issues such as poverty and inequities.
---
Sherbaz is a development professional with over six years of experience in community development. He holds a master's degree in Sustainable International Development from Brandeis University, USA.
---