59% of currently active CoVID-19 cases transmitted locally in Gilgit-Baltistan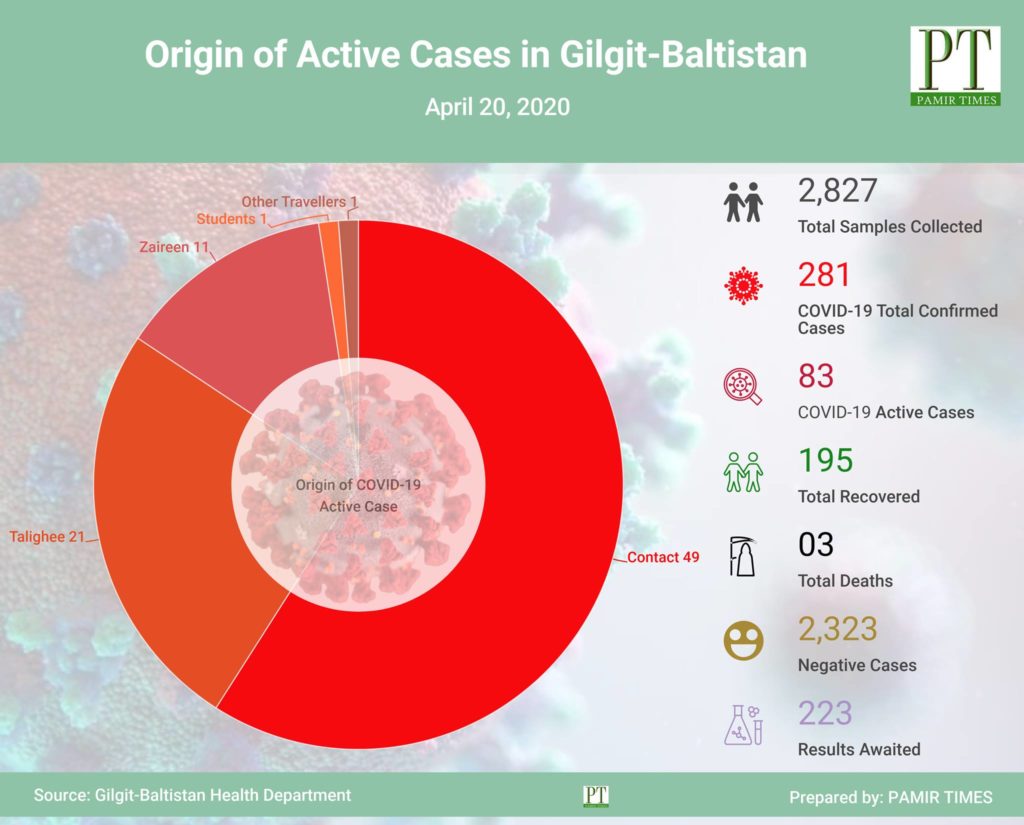 ---
GILGIT: Over 59% of the active patients in GB have received the infection after having contact with an infected person locally.
8 of the 30 positive cases in Astore were residents of KPK, Sindh and Baluchistan. These had traveled to Astore on March 16 as part of two different Tablighi Jamaats and were quarantined in local mosques in Parashing and Bunji.
The results of 16 of these two groups are still awaited.