Two new ministers added to the Gilgit-Baltistan cabinet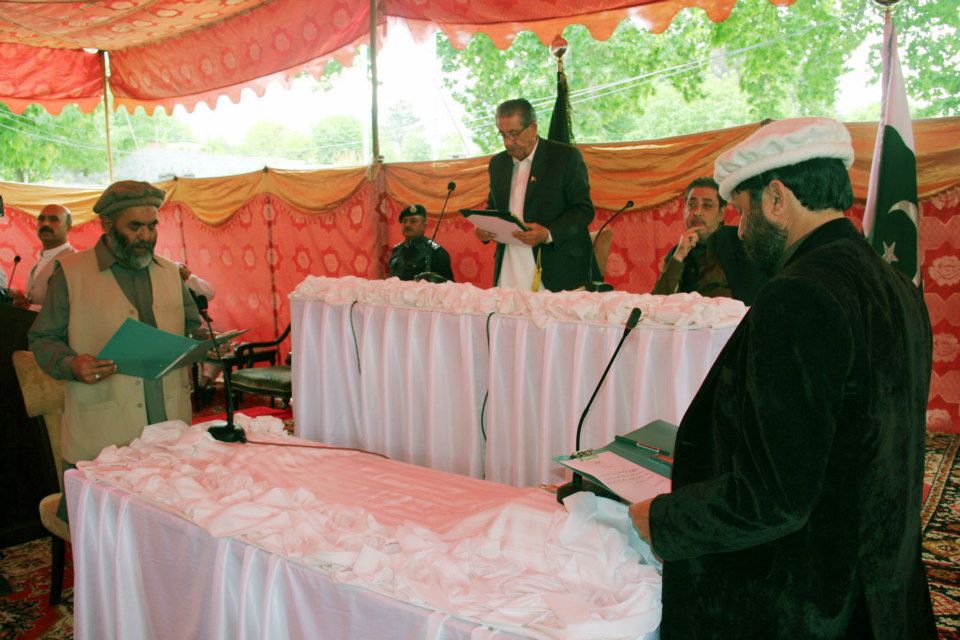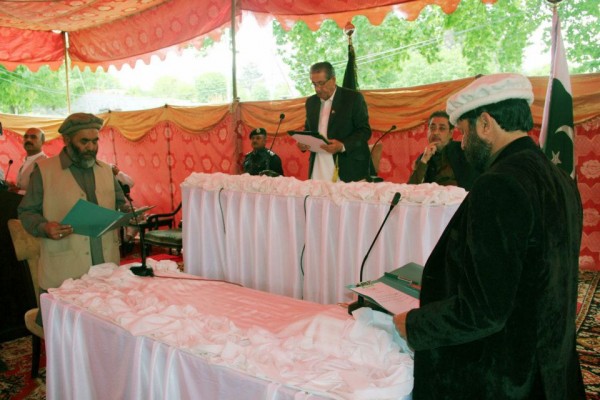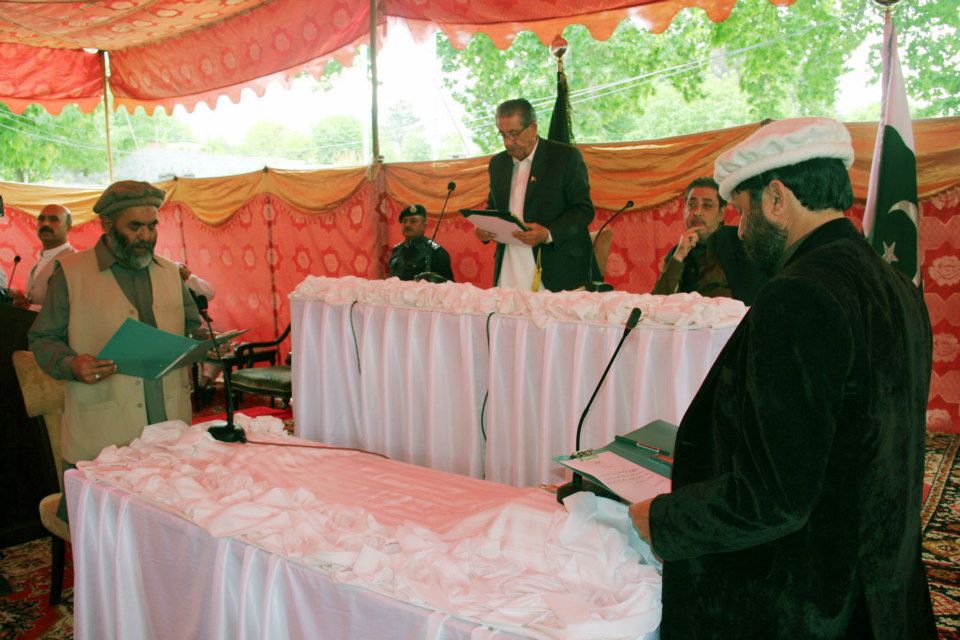 Akhtar Ali 
Gilgit, April 19: The Gilgit-Baltistan  cabinet expanded further with the addition of two new ministers, including MLA Deedar Ali from Gilgit city and Sheikh Nisar from Skardu.
The two ministers took oath of office today from Syed Pir Karam Ali Shah, the governor of Gilgit-Baltistan.
The oath taking ceremony was attended by Chief Minister, Speaker, members of the cabinet, legislators and officials of the GB administration.
MLA Didar Ali had contested elections as an independent candidate. However, now he has decided to the join Pakistan Islami Tehreek, a newly formed religio-political organization, mostly comprising of the Shia Muslims.