Meeting held to review "operations and management of public transport on KKH and JSR"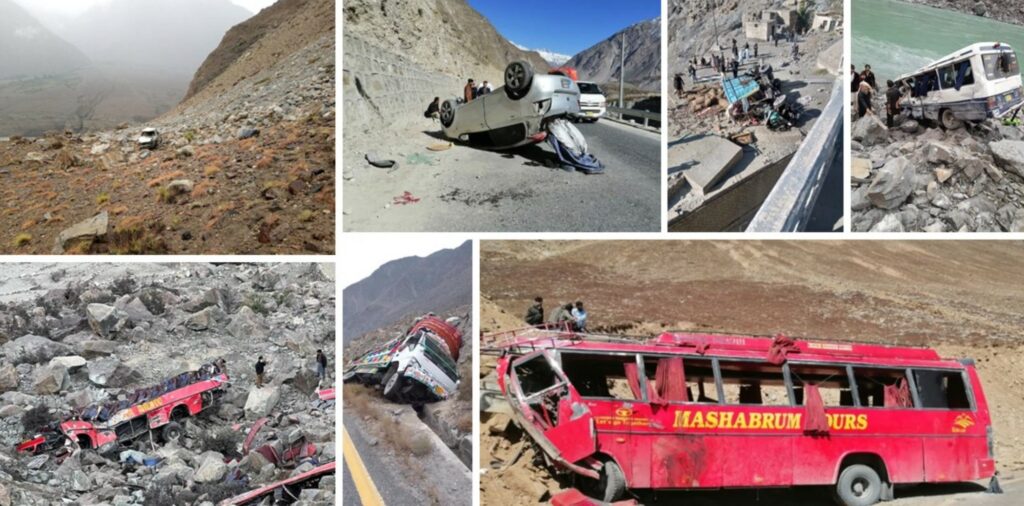 ---
GILGIT: (PR) A couple of days after a tragic accident led to the death of at least 18 passengers, a meeting was held at the Chief Secretary's office to "A meeting was held to "review the operation and management of public transport vehicles on Karakoram Highway (KKH) and Jaglote-Skardu Road (JSR)", said a press release.
The following decisions were taken during the meeting, according to the press statement.
A development scheme titled Vehicle Inspection Certification System (VICS) already submitted to Planning & Development Department GB. P&DD will process the proposal within seven days the PC-I for approval from the relevant development forums.
A summary stands submitted to the relevant cabinet committee of GB Cabinet for approval. With the approval of the cabinet, Compensation claims shall be financed by those insurance Companies without any financial burden to the Provincial Government.
Random checking of vehicles plying on KKH and JSR will be held on regular basis to ensure their fitness and road worthiness.
An in-depth inquiry was conducted by the then Commissioner Gilgit on the Gittidass bus accident. The recommendations of the said inquiry report could not be implemented after lapse of three years. The Chair directed Secretary Law to ascertain facts and reasons behind shelving of the said Inquiry Report.