Polo players advocate peace and harmony in Gilgit – Baltistan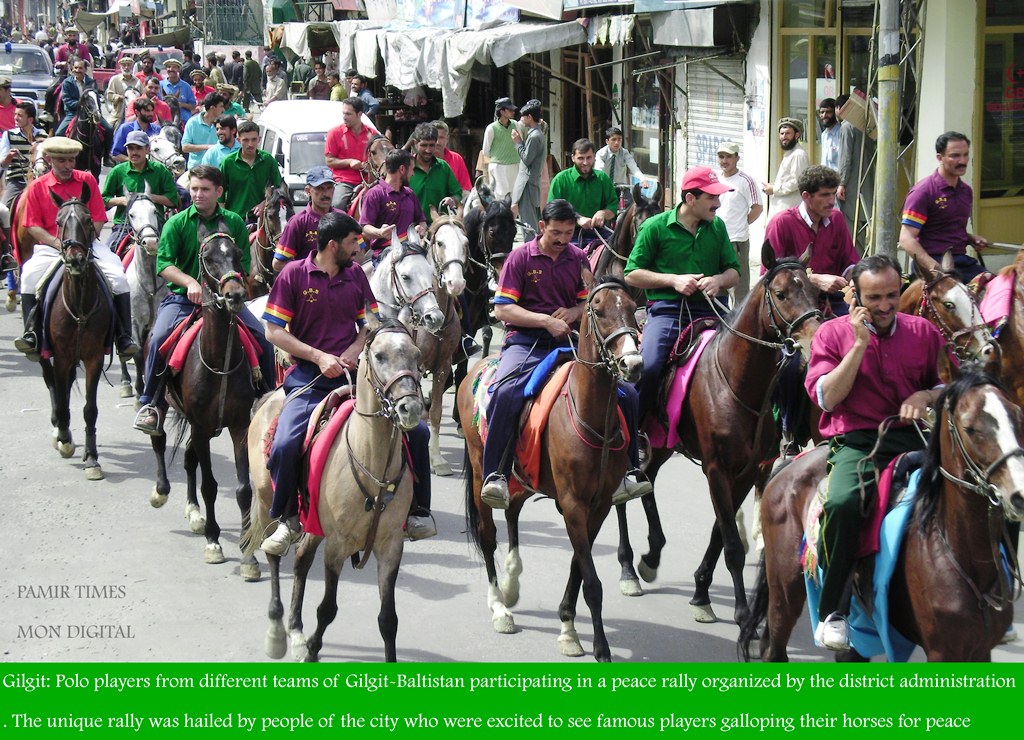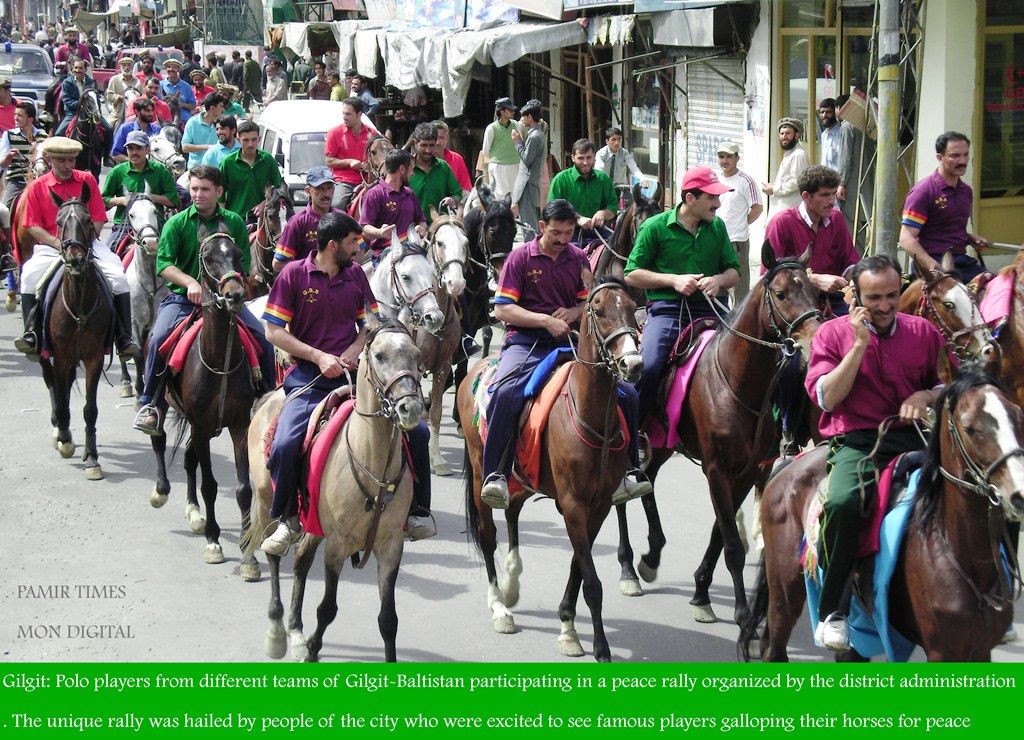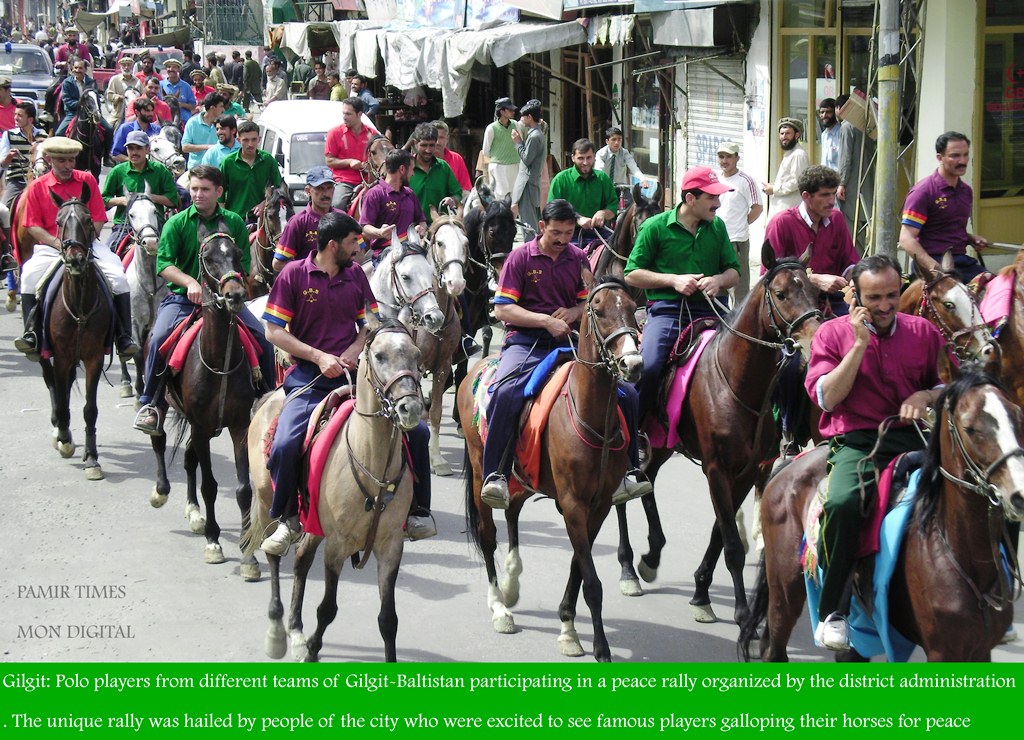 Our Correspondent
Gilgit: Polo players from different teams of Gilgit – Baltistan attended a peace rally organized by the district administration of Gilgit. The unique peace rally started at the Aga Khan Shahi Polo Ground in Gilgit city. The rally was escorted by the Deputy Commissioner and the Assistant Commissioner of Gilgit, along with a number of police vehicles.
The polo players said that peace is vital for development of the region and all segments of the society need to play an active role for restoration of harmony.
Players of the winning team of 2011 Shandur Polo Festival were also part of the rally.
The unique event has has been appreciated by people across the region.