Who will rebuild the Hatoon Bridge?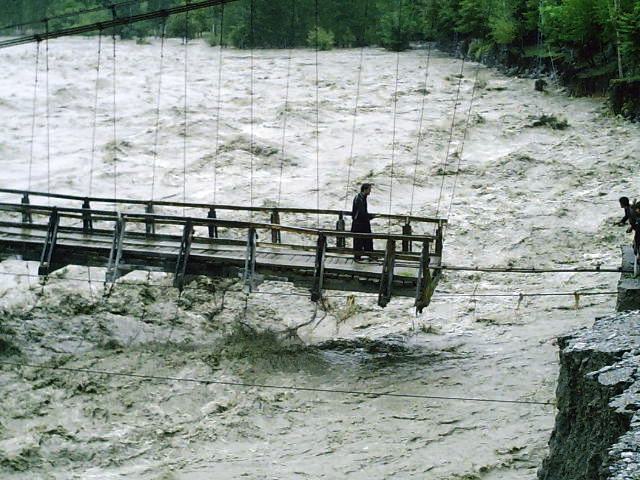 Our Correspondent
Gahkuch, May 24: A bridge connecting Hatoon Village with rest of the Ghizar district mocks the tall claims of good governance and development in Gilgit – Baltistan. The bridge was destroyed during a flood that hit the whole region in the year 2010. The elected representatives as well as government officials have failed to rebuild the vital bridge, leaving thousands of people suffering.
Residents of Hatoon village have appealed to the authorities to reconstruct the bridge and alleviate sufferings of the ordinary people.
They have appealed to the governor, chief minister, Nawaz Khan Naji and Dr. Ali Madad Sher to look into the matter and resolve it on priority basis.