Promise: Construction of temporary bridge in Hasis (Ishkoman) within a week, transporters call off strike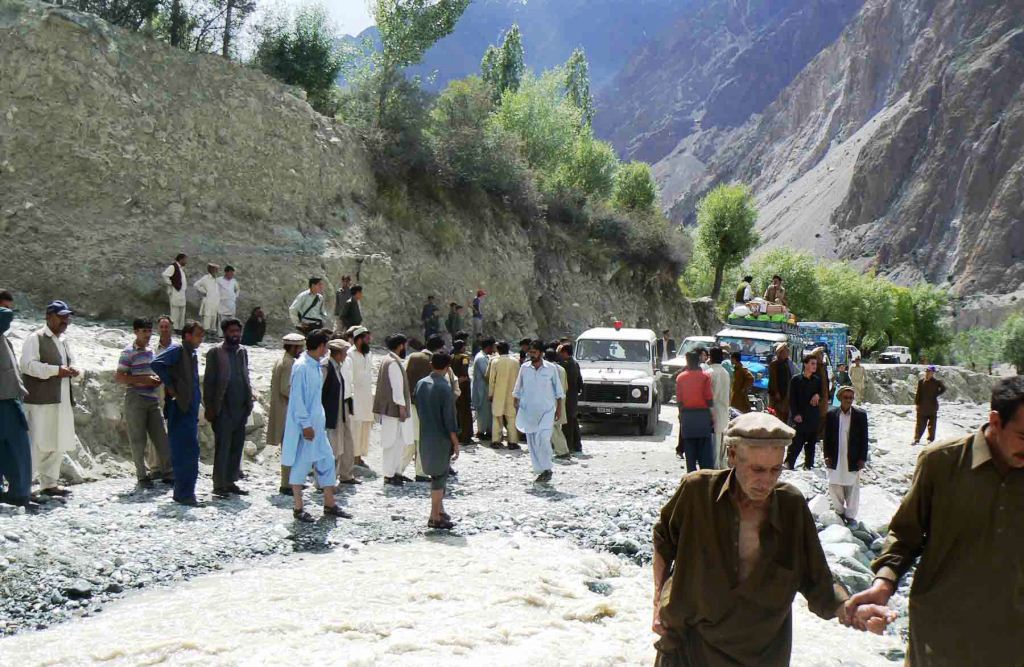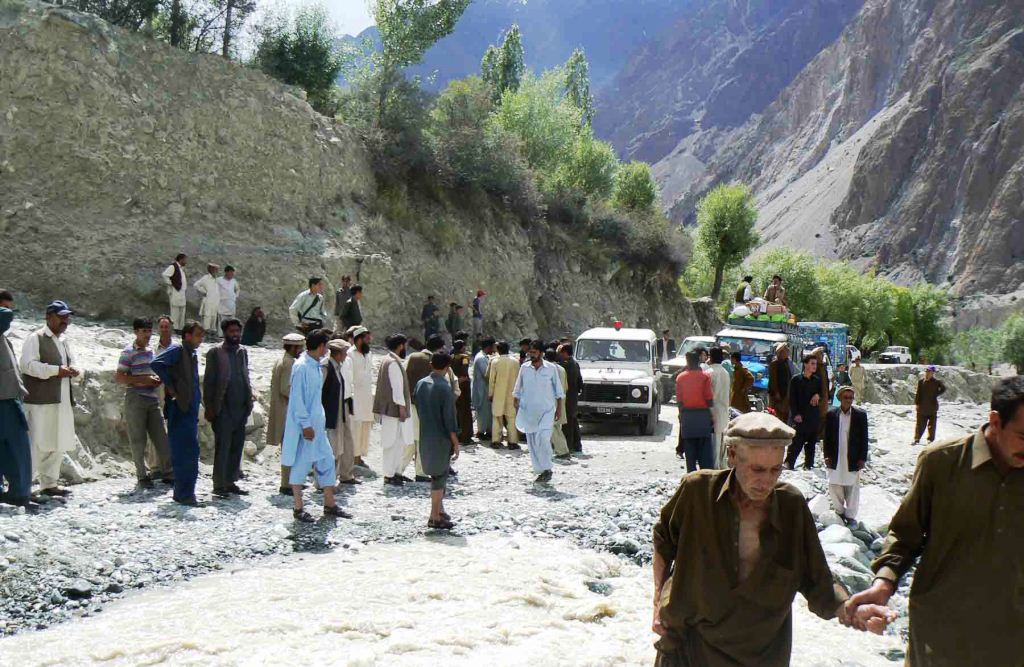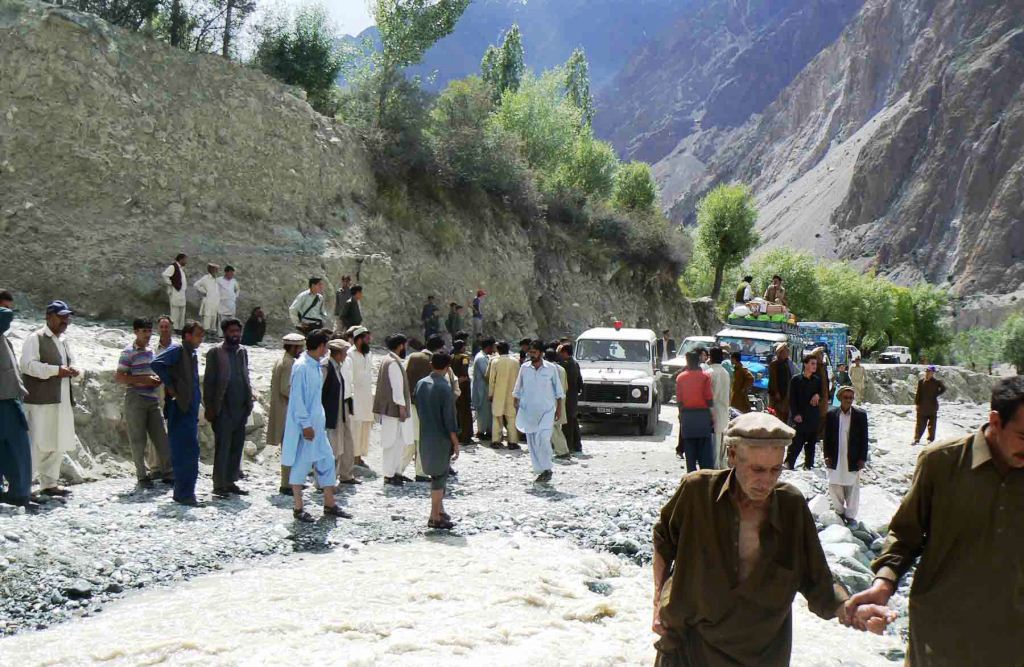 Karim Ranjha
Chatorkhand, June 5: Transporter and local people called off a strike today after MLA Nawaz Khan Naji reached Hasis Nullah, Ishkoman, along with Executive Engineer, promising construction of a temporary bridge on an overflowing Nullah within one week.
Dozens of vehicles were stuck in Hasis due to increase in flow of water in a nearby glacial stream (Nullah).
Local people and commuters have been facing great difficulty due to closure of the road almost every alternate day.