A brown bear family sighted in Hundrap, Ghizer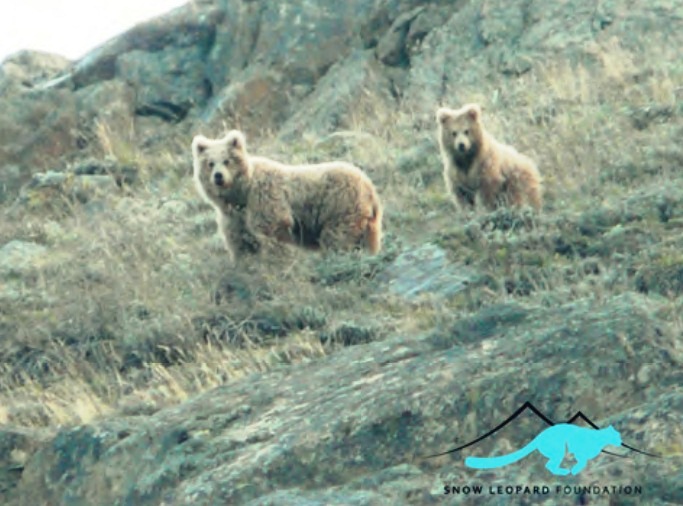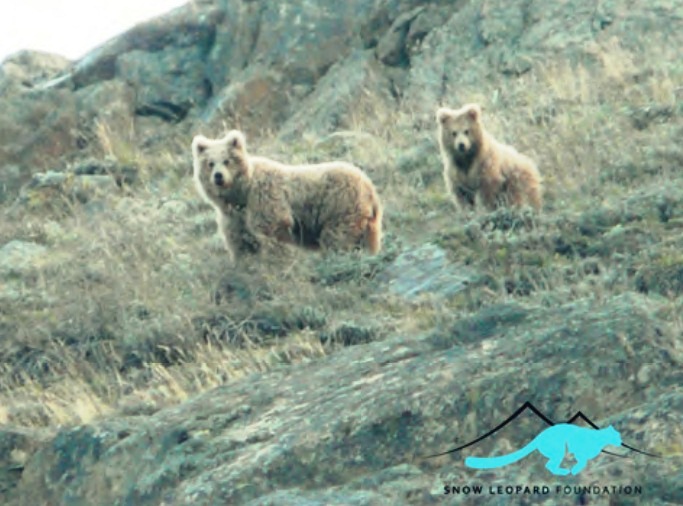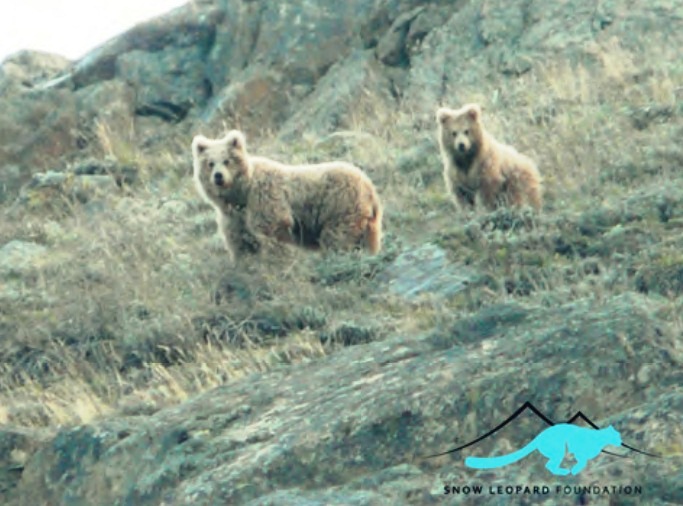 Our Correspondent
Gilgit, June 21: The Snow Leopard Foundation, Pakistan, has said that a family of Brown Bear has been sighted in Hundrap area of Phandar, located in Ghizer District of Gilgit – Baltistan. According to a press statement members of an occupancy survey team sighted the Brown Bear family from an approximate distance of almost 100m.
The site occupancy survey in Pahndar was a two week activity to document occurrence of large carnivores, the press statement states, in which an area comprising of 51 grid cells (5 x 5 km each) were searched by six experienced researchers. The main localities surveyed included Langer, Barsit, Teru, Hundrab, Serbal and Chashi. The presence of brown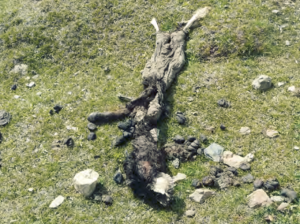 bear, wolf, fox and ibex was confirmed in different parts of the area through their signs. Sighting of brown bear in Hundrab strengthened the evidences.
The Ghizer district and particularly Phandar valley had been considered a potential habitat for brown bears in old literature and distribution records, though there had been no scientific study in the area in past 5-6 decades. The presence of this critically endangered species confirmed through the study is encouraging, as the species is declining in the region and its historical distribution range is shrinking, the press release further states.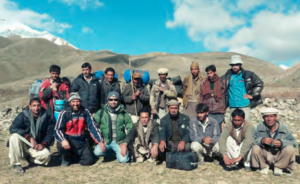 The Snow Leopard Foundation has appreciated the GB Forest and Wildlife department and Shandoor Local Support Organization (SLCO), Teru, Phnadar for providing assistance during the field surveys.