Temporary barrier on spillway of Hunza River to be removed today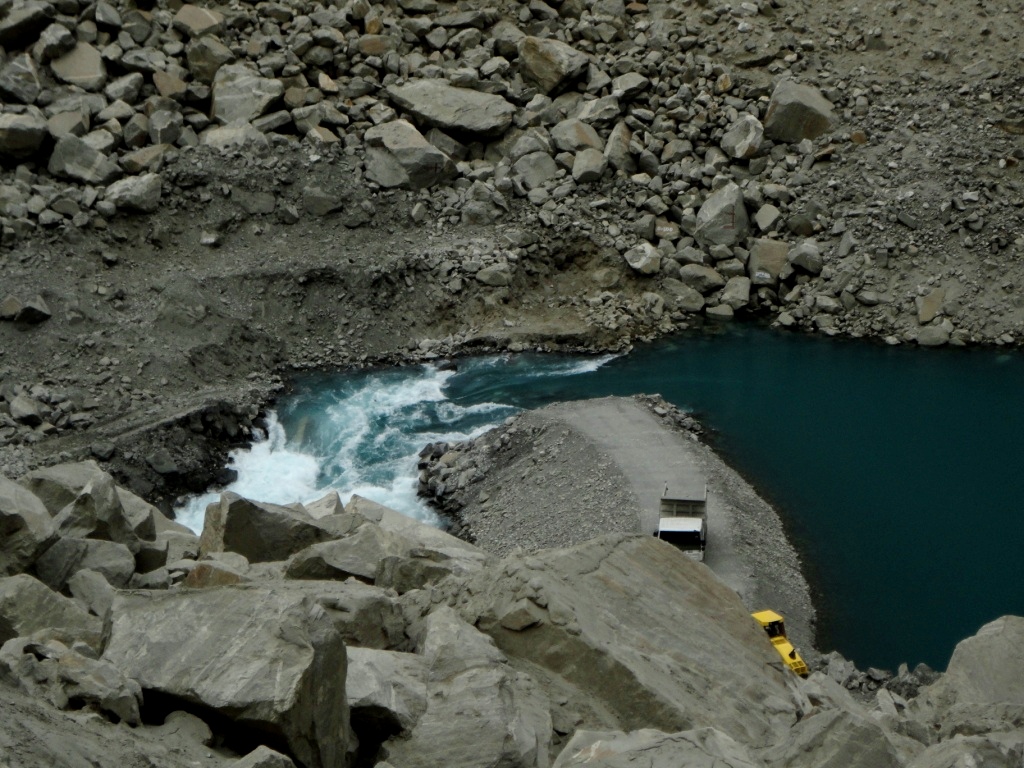 Our Correspondent
Karimabad, May 14:  The spring effort to drain the dammed Hunza River comes to an end with FWO deciding to remove a temporary blockade on the spillway through controlled blasting.
Hunza – Nagar Deputy Commissioner, Rasheed Ali, told media that FWO will remove the temporary blockade mid day tomorrow. He also announced imposition of Section 144 on traveling on the Karakuram Highway. He said that the decision has been taken in view of safety of the people.
FWO sources have said that around 25,000 Cusecs of water will be released as a result of the barrier removal.
According to sources in the second attempt the FWO was unable to get the desired excavation results because of increase in the water result, which hindered efforts to completely block the spillway.