Dalnati Flood irks residents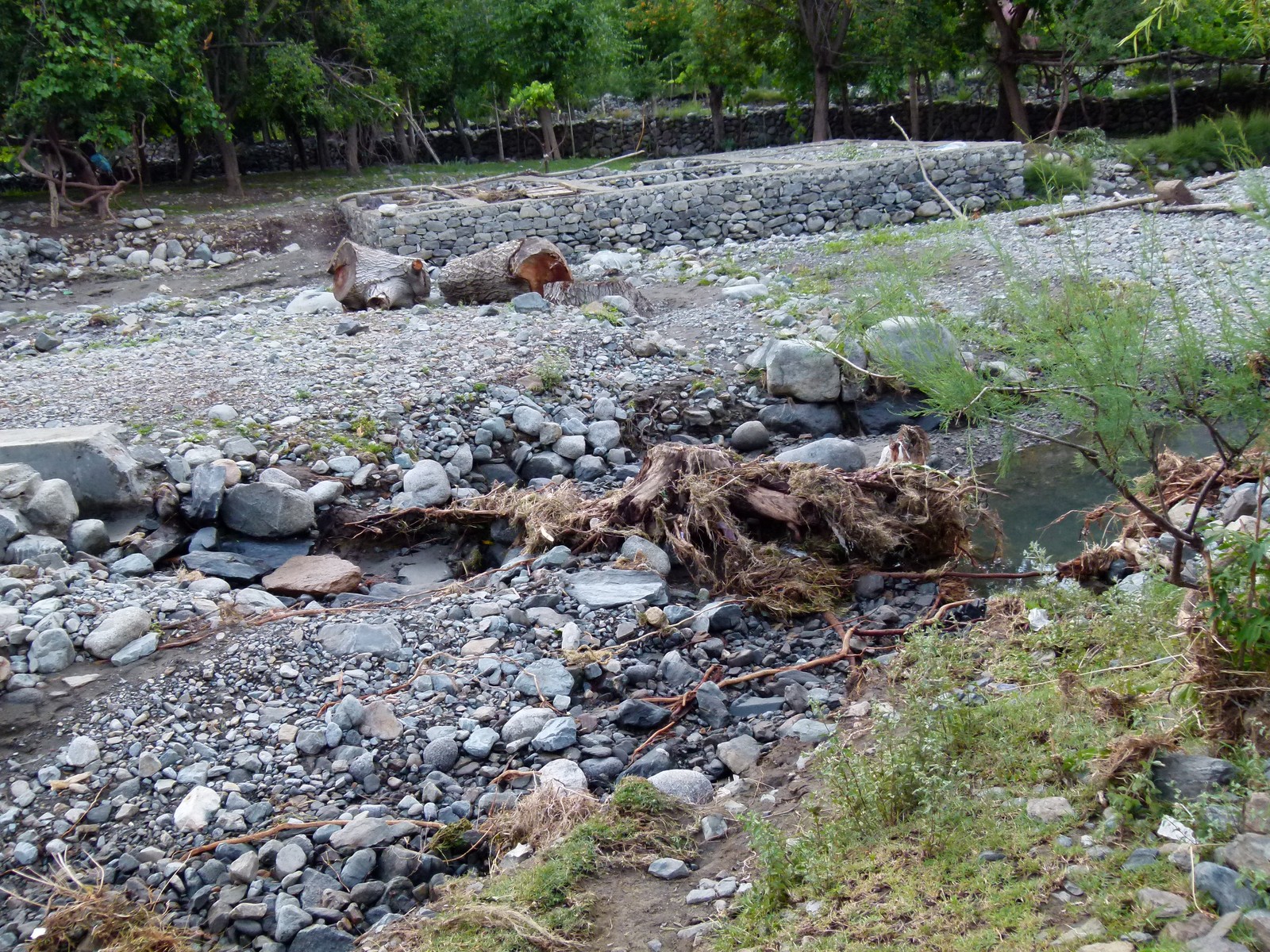 Dalnati Ghizar. A sudden burst of glacier resulted in  heavy floods in Dalnati nala and engulfed a major portion the  village in its tyrant torrents. Many houses and orchids are swept away by the flood water. As many as seven houses have completely been damaged while ten animal ranches have also been destroyed. Dozens of crop fields have turned into passage way of the water as a result of the gushing glacial waters.
Ghani is one of the affectees, who lost his house and home garden and is forced to rely on tents for shelter. Speaking to pamirtimes he said that the village has been suffered with flloodsd over the last couple of years. He requested the GB government and Ghizar district administration to extend their helping hands to the people in this time of crisis.