Sost: Strike by Chinese construction workers brings business to a halt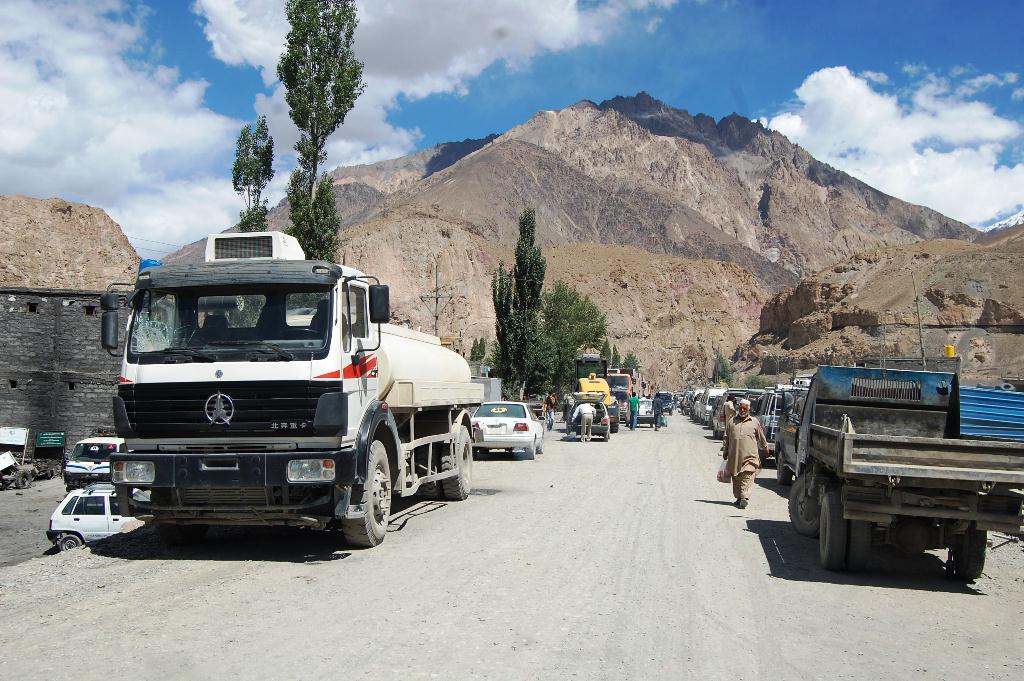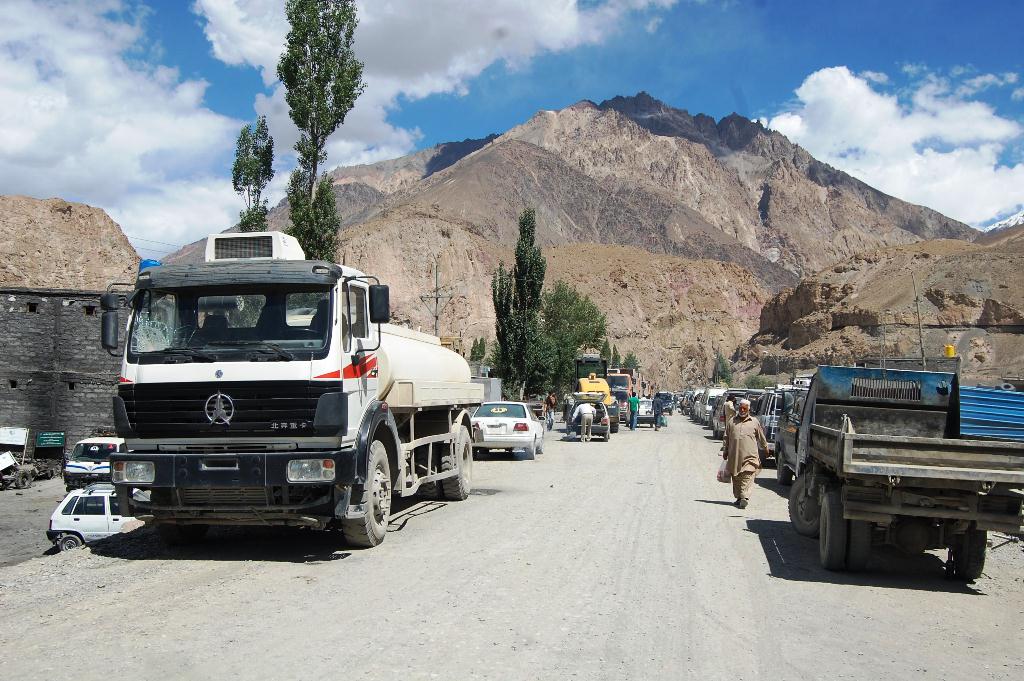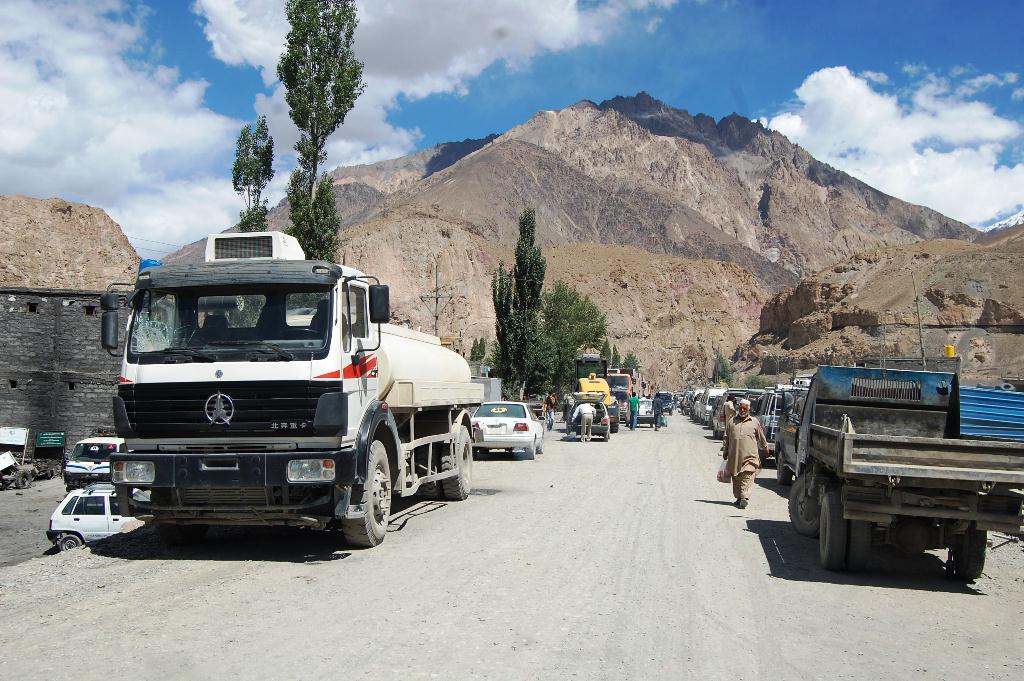 Asghar Rumi
Sost, July 2: Enraged by delays in payment of wages and unavailability of construction material the Chinese laborers working for CRBC went on a strike in the border town today. The strike started at around 8 O'clock in the morning and continued till midday.
The peaceful protesters brought their construction vehicles in front of the CRBC office as a token of indignation. Daily wagers working in the market were badly affected due to the closure of business.
The CRBC authorities have promised to resolve the issues on priority basis.