Protesters demand repeal of ATA, release of political prisoners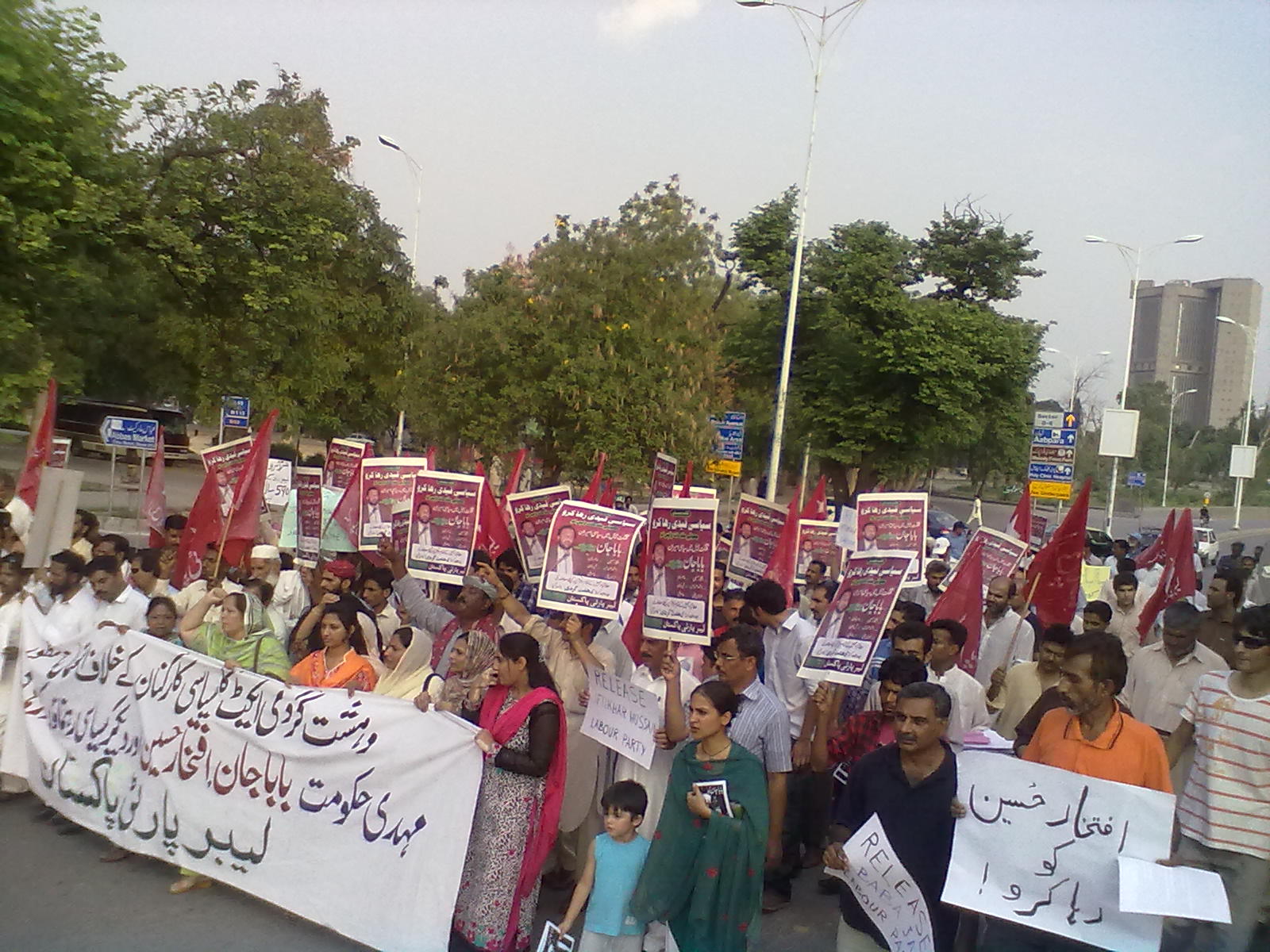 Our Correspondent
Islamabad, July 29: The government is using Anti-Terrorism laws to suppress opponents and detain vociferous political activists. Members of progressive and leftist parties are being tormented and kept in jail without any proof.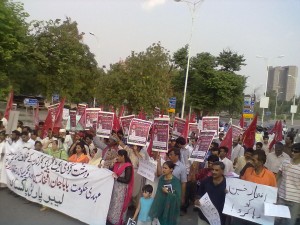 These views were expressed by speakers today at a protests rally in front of the National Press Club, Islamabad. The protesters had come from Lahore, Faisalabad, Mutta, Swat and the twin cities, to demand release of detained political prisoners, including PYF leader Baba Jan, his companions and labor union leaders in Faisalabad.
The protesters were carrying placards inscribed with slogans demanding the release of Baba Jan, Fazal Illahi, Iftikhar Hussain and many other activists and political workers belonging to left-leaning political groups. They also demanded repeal of the Anti-Terrorism Act (read more about this law at http://www.fia.gov.pk/ata.htm).
The protesters had gathered on the call of Labour Party of Pakistan. They marched on a road around the Press Club building and staged a brief sit-in.
Hunza: Meanwhile, hundreds of protesters also gathered in Nasirabad, Baba Jan's village, to demand release of the progressive youth leader. The protesters chanted slogans against the government for "involving Baba Jan in false cases" . They demanded immediate release of all members of the Progressive Youth Front.
The PYF activists had been detained last year after riots broke out in Hunza Valley in reaction to the killing of two protesting IDPs by the local police. The PYF activists were charged with leading the riots. They deny the charges and accuse the government of indicting them in false cases on political basis.