Brooshaski language audio album of Basharat Shafi being released on Eid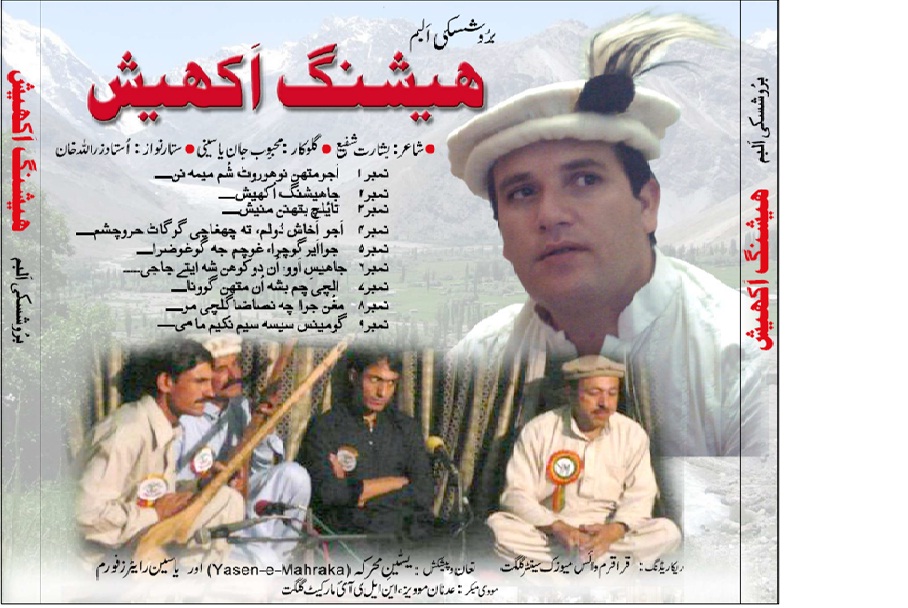 Special Reporter
Islamabad
: Yasen e Mahraka (The Mother of social political, educational and literature platform of Yasen Valley) is planning to release emerging poet Basharat Shafi's new Brooshaski language album, Hesheing Akhesh, on Eid-al-Fitr.
The album claims to be the first of its kind from Yasen Valley, having pure and original Brooshaski. Basharat H. Shafi's first album has been sung by Mehboob Jan Yaseni, a young and versatile singer.
Talking to Pamir Times, Basharat H. Shafi thanked Yasen e Mahraka and Yasin Writers Forum for their contribution and support. He appreciated the services of Yasen Mahraka's members.
He termed the album to be an Eid gift for speakers and admirers of Brooshaski language.