IGP visits Yasin Valley to pay homage to slain police official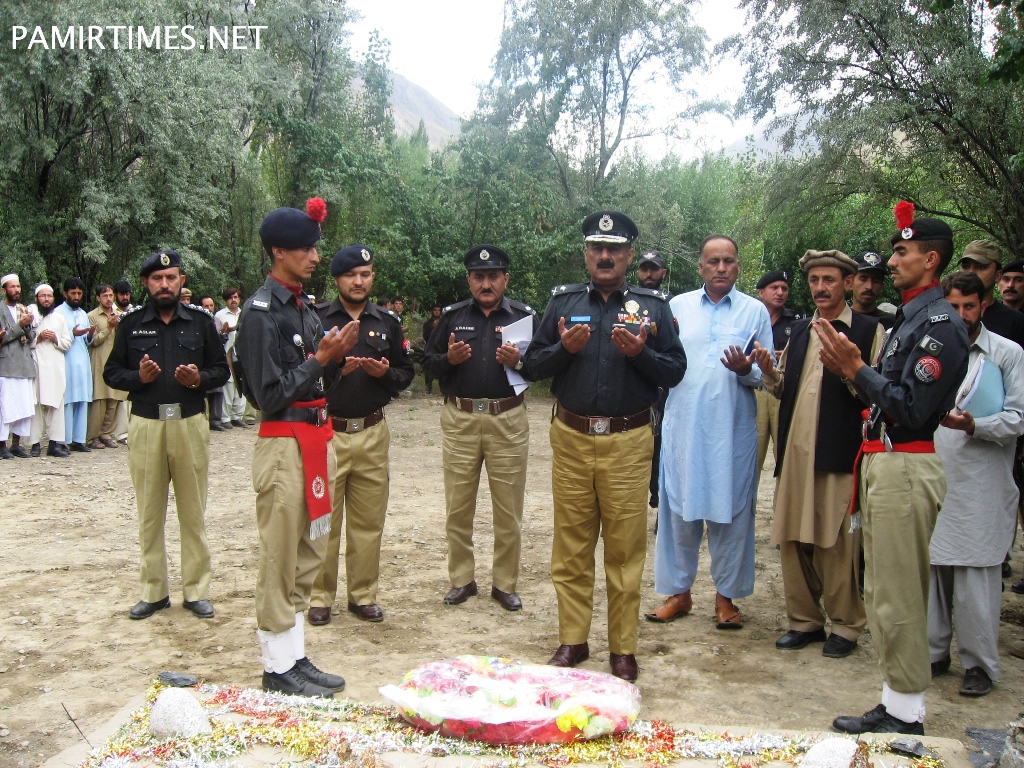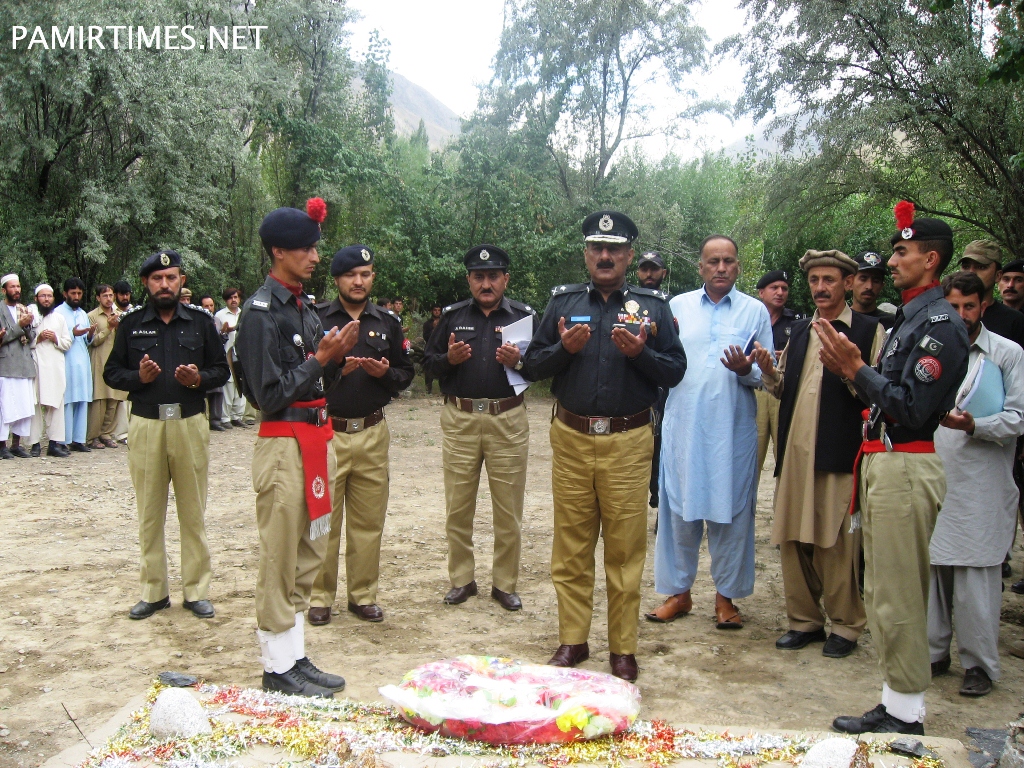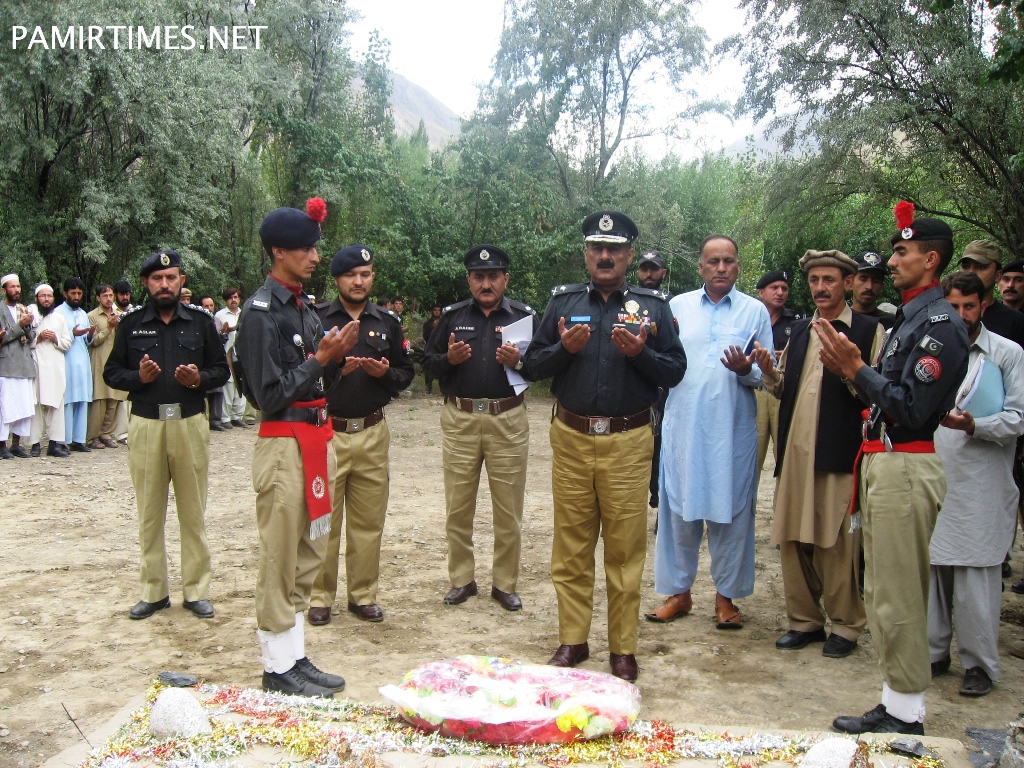 Special Correspondent
Gilgit, September 12: Usman Zakaria, the newly appointed Inspector Genera of Police, visited Yasin Valley today and paid homage to the slain police constable who was shot dead in presence of his colleagues in Gilgit city, as they stood and watched.
Syed Jamaluddin, a constable in the police department, was killed on 25th August near Raqs Cinema in Gilgit. Four of his colleagues are currently under custody for not acting while he was being killed.
An alleged murderer of the slain cop was arrested a couple of days back in a raid led by the IGP himself.
During his visit, Zakaria offered Fateha at the grave of the slain cop and condoled with his family. He also handed over an appointment letter to the real brother of Shaheed Jamaluddin, offering him to join the police force, which he accepted.