More protests held in Gilgit over anti-Islam video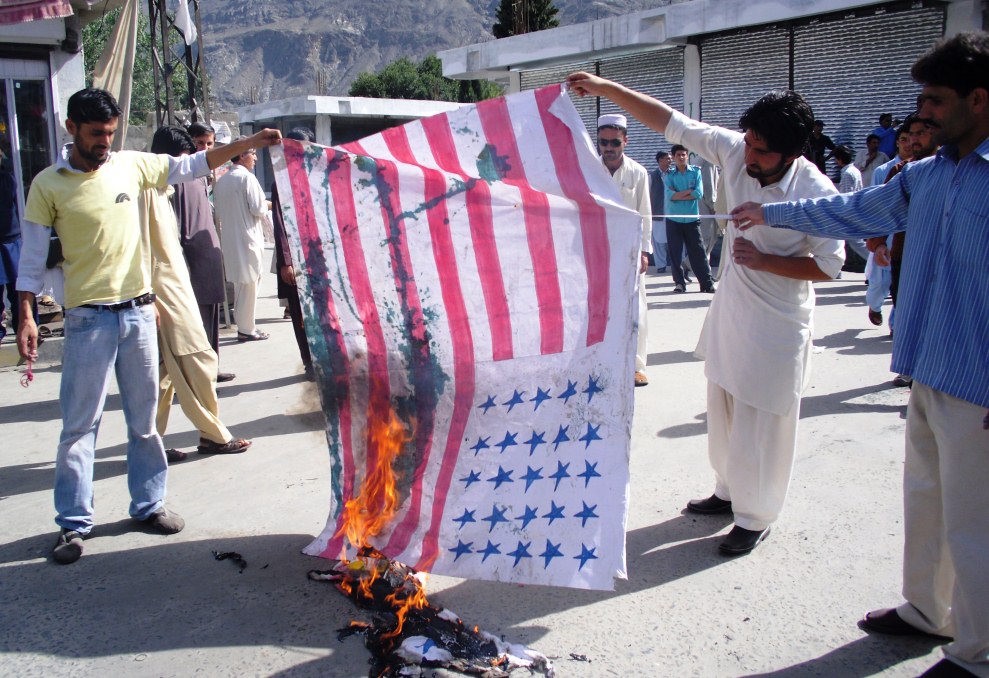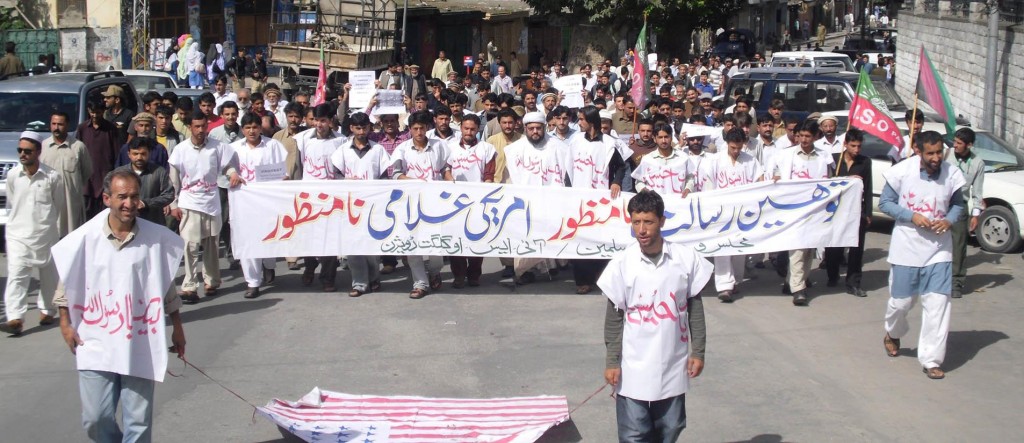 Our Correspondent
Gilgit, September 18: Angry protesters dragged the US flag through the streets of Gilgit city today, put it alight and raised slogans against the US government, Israel and the people involved in production of a sacrilegious anti-Islam video in which the life of the Holy Prophet Hazrat Mohammad (PBUH) has been presented in a demeaning and hateful manner.

Addressing the protest rally, speakers said that USA can never be friends of Pakistan and the Muslim Ummah. They criticized the role of US government in protecting and patronizing the blasphemers. They demanded arrest and hanging of the blasphemer who, they said, had tried to insult the emotions of around 1.5 billion Muslims of the world.
The protests was organized by Shia organizations, Majlis-e-Wehdatul Muslimeen and Imamia Students Organization (ISO). It is pertinent to note that the leader of Hizbullah, Hasan Nasrullah, and other Islamic leaders had urged the people to raise against the derogatory film mocking the holy prophet and presenting him in bad light.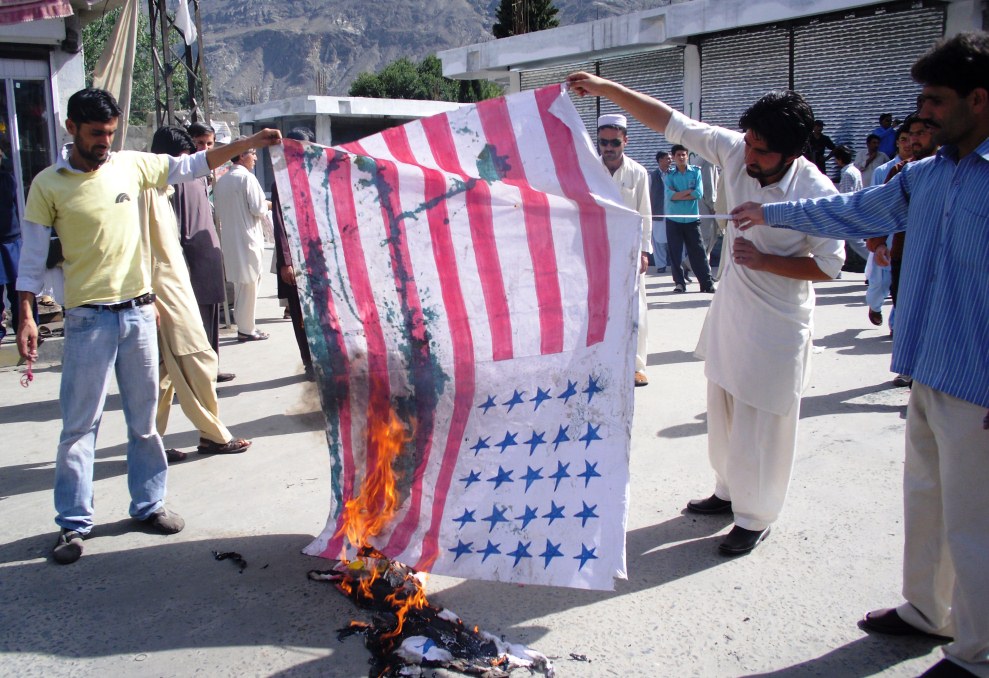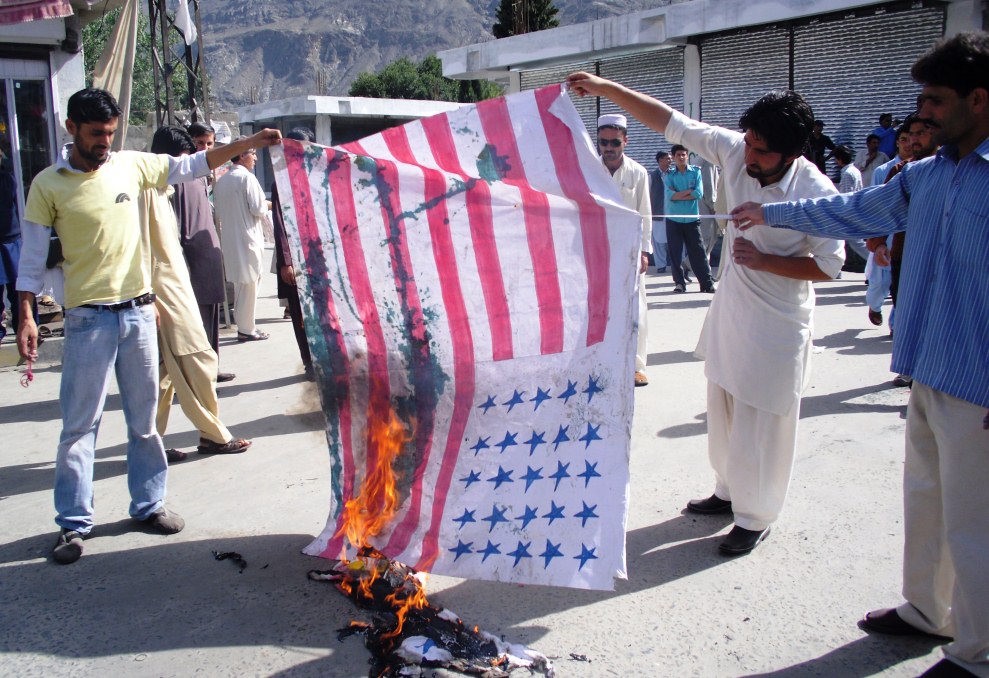 There are reports that tomorrow the people of Chilas city, in Diamer district, will observe a complete shutter-down strike against the film.