Adventure Diplomacy: Samina Baig and Mirza Ali ready to climb 7 mountains on 7 continents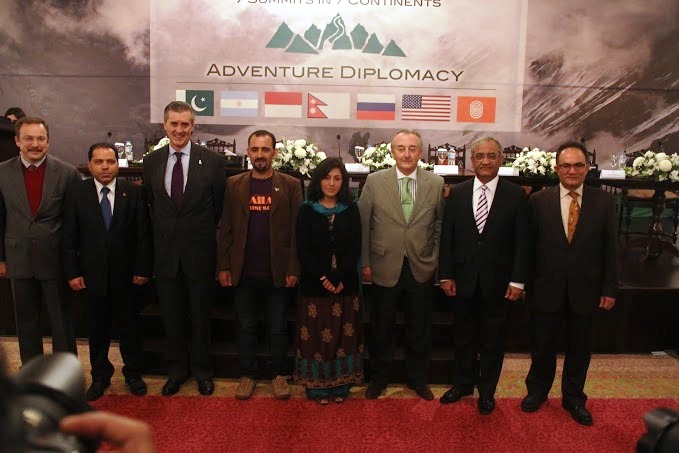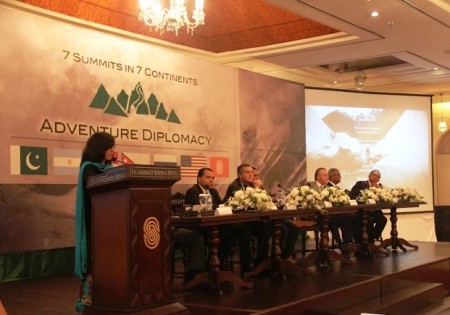 Islamabad, November 25: The stage is all set for the first Pakistani female conqueror of Mount Everest, Samina Baig and her brother, Mirza Ali, to embark on a unique season of mountain climb, aiming to portray Pakistan as a land of opportunities, while also raising awareness about global issues, ranging from gender based violence to environmental degradation. The "7 Summits in 7 Continents" is a major international event, which will see Samin and Mirza attempt to scale the highest peaks of all the seven continents of mother earth.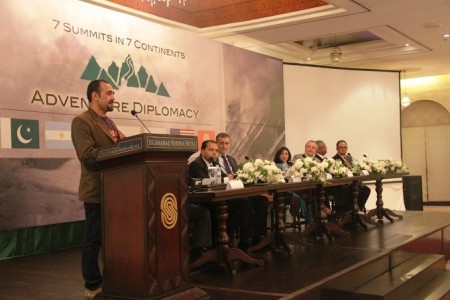 The seven mountains that Samina and Mirza will attempt to climb are Kilimanjaro, Denali, Elbrus, Aconcagua, Carstensz Pyramid, Vinson & Everest.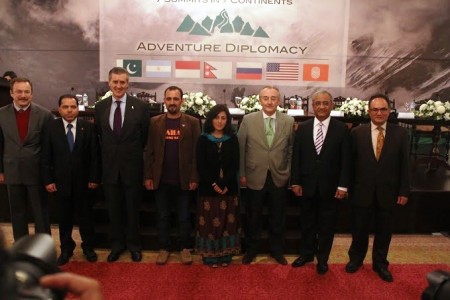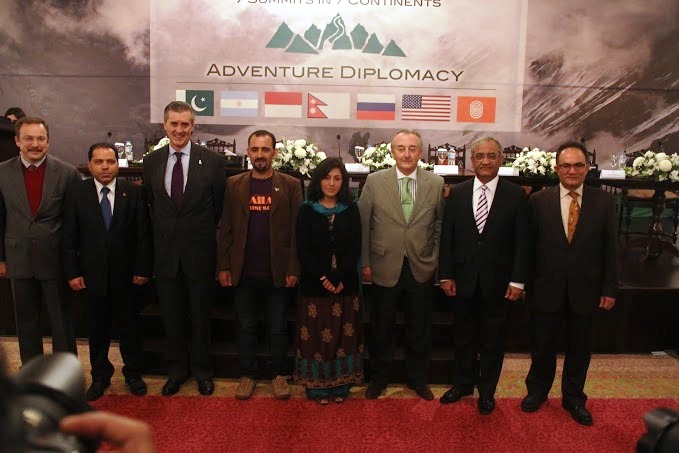 A farewell reception was held today at a hotel in Islamabad, attended by five ambassadors, among others.
Speaking at the occasion the American Ambassador to Pakistan, Richard G. Olson, said that Samina Baig is an icon of commitment and excellence. He also said that by supporting his sister in the field of mountaineering, Mirza Ali had proved that many men in Pakistan support women empowerment. He also said that both the young mountaineers are beacons of hope for the future of Pakistan.
Talking to Pamir Times at the end of the reception, Mirza said that the "7 Summits in 7 Continents" series of climbs aims to portray Pakistan as a land of opportunities.
He also said that issues like youth development, environmental awareness, women empowerment and gender equality will also be raised during the event.
He urged the youth to focus on obtaining excellence in the fields of their life. "All of us have to climb our own mountains, even if we are not professional climbers", he said. Mirza also said that Pakistan, like many other countries of the world, is faced with many problems. He said that through hard work, dedication and achievement of excellence the hurdles can be overcome.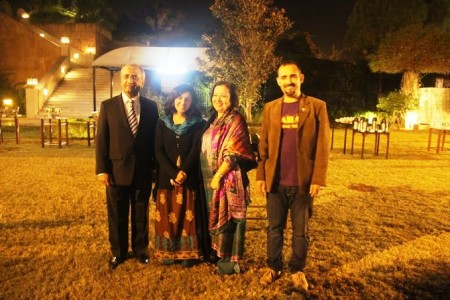 Mirza and Samina are leaving for Argentine on the 30th of November, to scale mount Aconcagua, 6,961 m (22,838 ft) high peak, located in the Andes.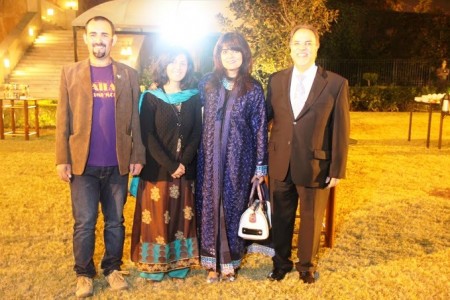 The "7 Summits in 7 Continents" event is likely to gain global media attention and it augurs well for the fragile tourism industry of Pakistan.