Gulmit: Students and teachers pray for recovery of Malala Yusufzai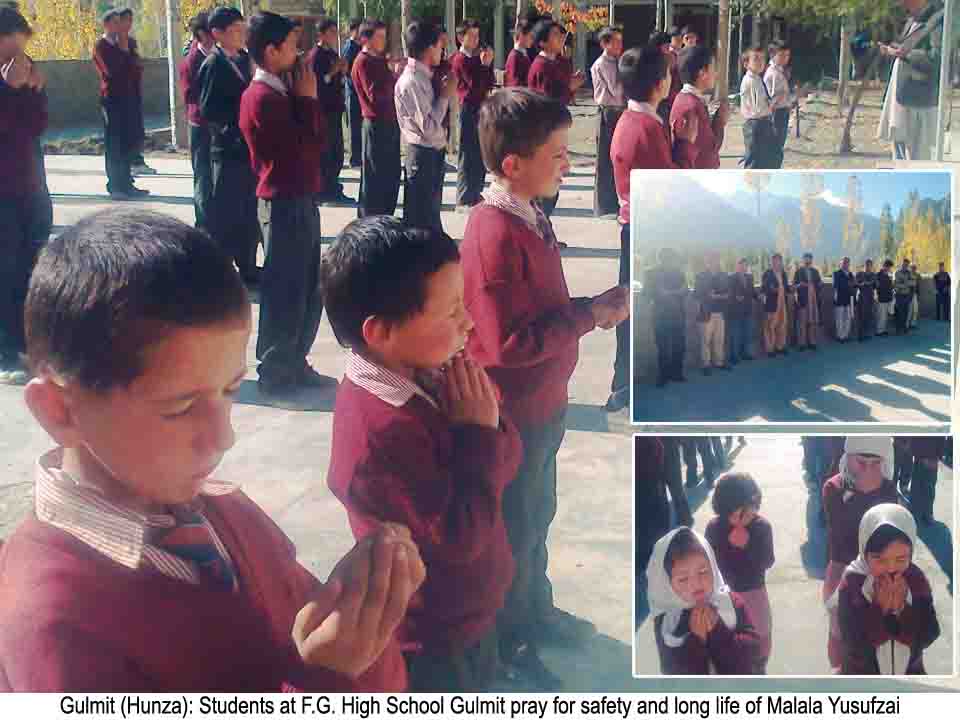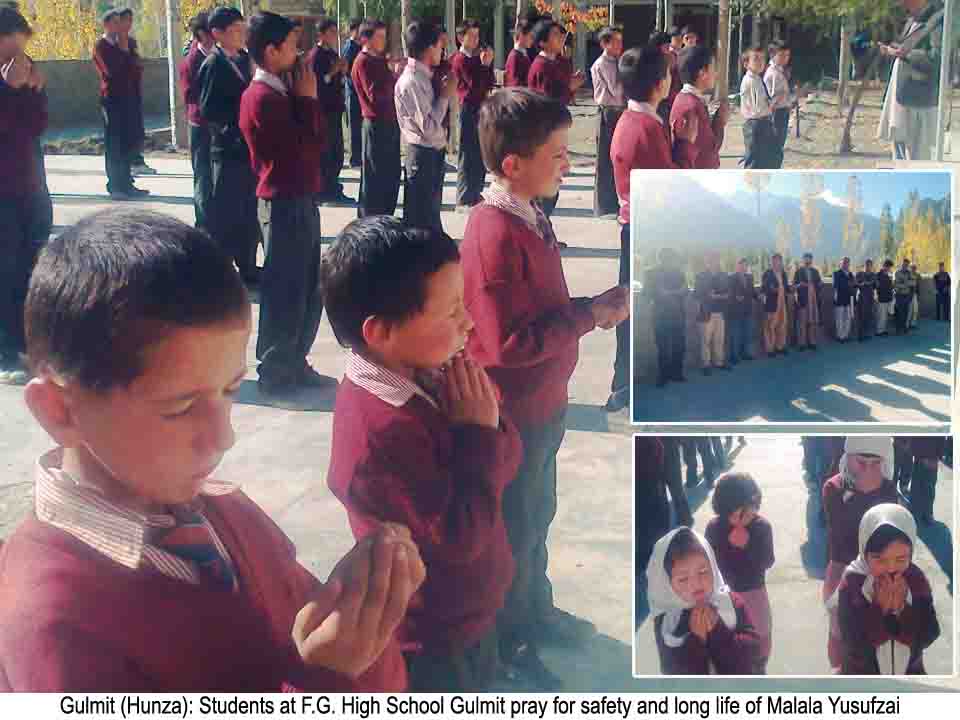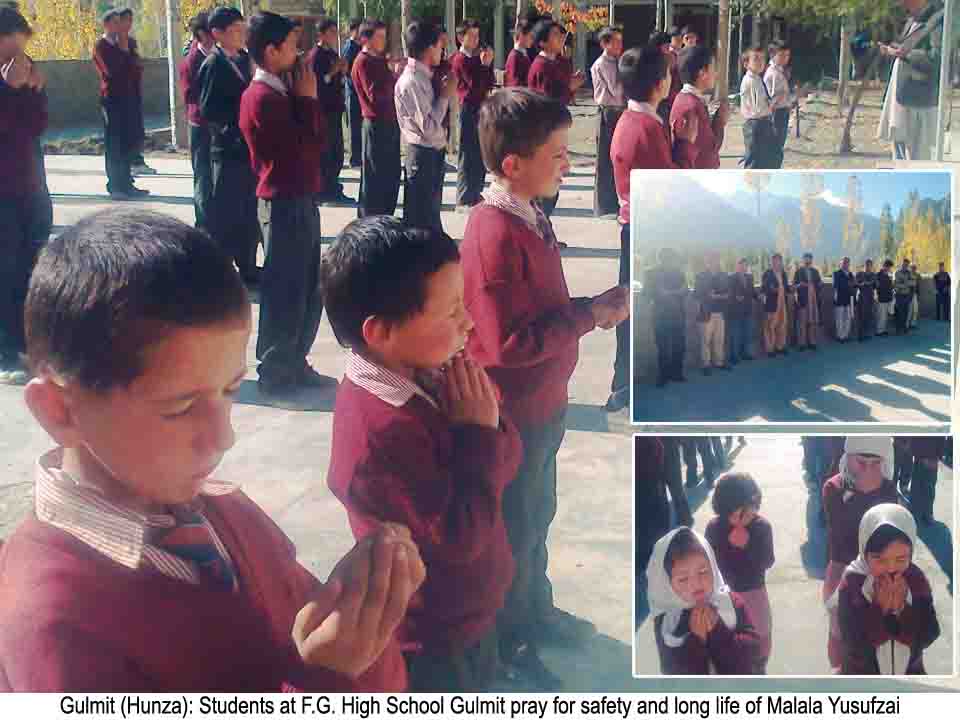 Special Reporter
Gojal, October 12: Malala Yusufzai, the 14 year old activist who was injured in a terrorist attack recently, has found hundreds of admirers in the disaster struck Gulmit village located in Gojal valley, upper Hunza.
The students and teachers of Federal Government Boys High School, Gulmit, held a special prayer session for the female activist. They prayed for her fast recovery and long life.
Talking to this scribe, a teacher of the school said that it is important for the children to appreciate the difference between what is right and what is wrong. He said that by asking the children to pray for the young activist, the teachers wanted them to not only seek divine help for the injured Malala, but also to understand that it is wrong to be violent, to stop children, especially girls, from education and to not tolerate difference of opinions.
Malala Yusufzai has emerged as an icon of the female children's right to get education and the rejection of oppression and tyranny.