Ex Director General of AGPR, Rai Gul Baig, praised for his 'honest and committed services'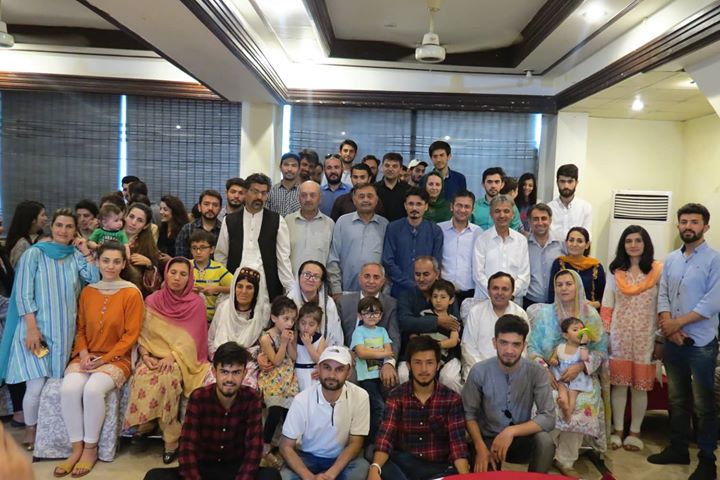 ---
RAWALPINDI: (PR) Ghulkin Rawalpindi Islamabad Student Association (GRISA) Organized a farewell event for Former DG-AGPR Rai Gul Biag , the second officer from upper Hunza to clear the prestigious Civil Services of Pakistan exams.
Around 70 people, majority of them from Ghulkin village gathered in Grace Crown hotel in Rawalpindi to offer their respect and Congratulate Mr. Gul Baig on the eve of his retirement from his Services to Government of Pakistan.
Mr. Gul baig hailing from Ghulkin Gojal Hunza had qualified CSS exams in 1989 and joined the Accounts and Audit department. During his long career, he served as DAG AGPR Gilgit, DCMA (DP) Rwp, Controller Military Accounts Gilgit Baltistan, Director Budget and Establishment Auditor General of Pakistan, General Manager Finance PEMRA, Secretary Finance GB, Secretary P&D GB, DG Controller General of Accounts, Accountant General GB, CFO P&D Commission Pakistan and DG AGPR Islamabad.
During his tenure he has set new examples of punctuality, honesty, bravery, dedication and meritorious records.
Maj. Gen (r) Professor Dr. Salman Ali, Principal of Fazaia Medical College, Mr. Sultan Mehmood President Local Council for Rawalpindi, Safder Ali Chairman GECA and notables of Ghulkin village in their speeches applauded the services of Mr. Gulbaig.
Speaking to the audience Gen. Salman Ali praised the efforts of Rai Gulbaig both in Community engagements and in government sector and advised the youth to follow his footsteps by polishing their talents and using their energies positively. He also stressed upon the importance of learning new international languages and grooming the local languages, cultural heritage and people.
Mr. Gul Baig shared his views with the audience, and she light on the difficult times which he went through, the importance of creating an environment for reading and writing, and the pillars for a sound career. He thanked the guests and management for the reception. T
The event was organized by Ghulkin Rawalpindi Islamabad Students Association (GRISA), a student association of residents from village Ghulkin Gojal Hunza, based in twin cities.