Passu Students Association seeks entries for "Creative Writing Competition"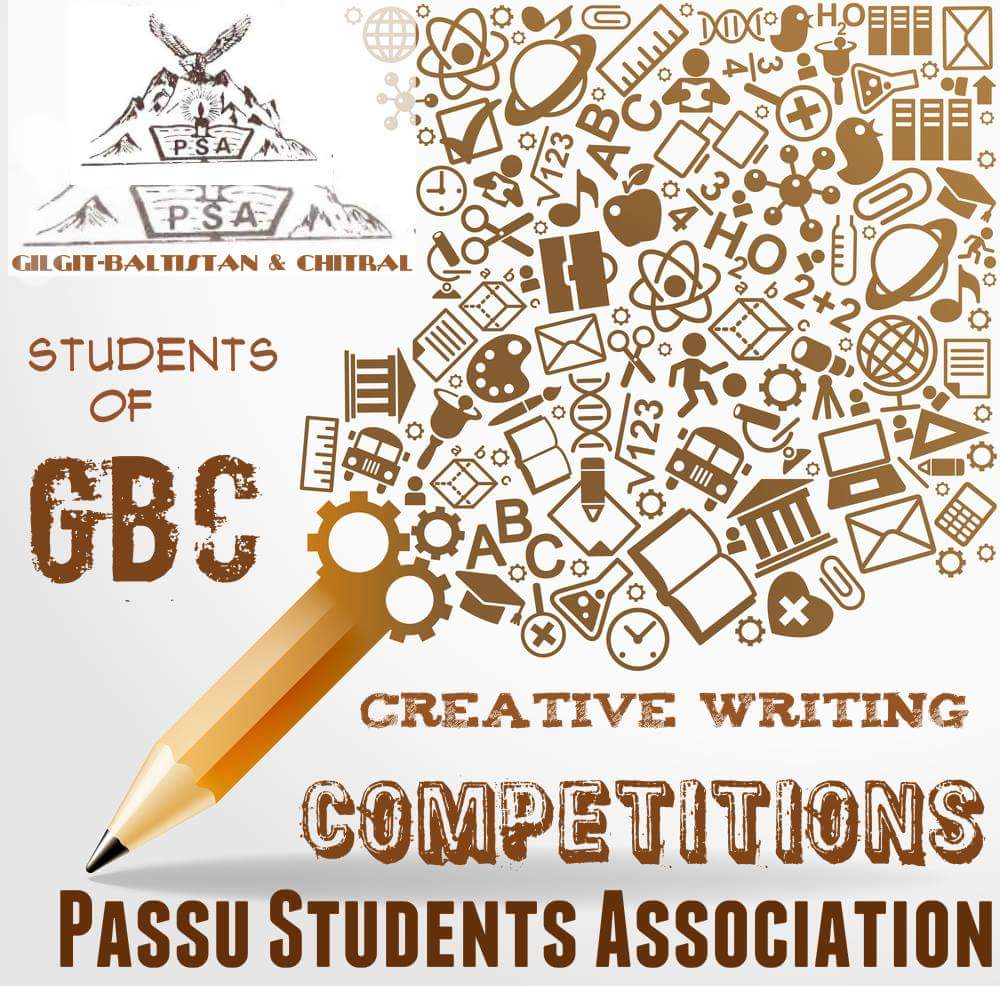 By Israr Salahuddin
Passu Students Association seeks entries for a creative writing competition. Students and youth from Giglit, Baltistan and Chitral can take part in the competition. Read the details below:
Rules
Here are the rules for PSA Creative Writing Competition:
Entries must be written in English
Only one entry per person
All work must be original and unaided
The word count per entry is 750-1,000 words, please aim to keep within this
Universities and Colleges Students from Gilgit-Baltistan studding around the globe can participate in the competition.
Entries must be submitted online on the mention email ID of PSA.
Late entries will not be accepted
Entries received on paper or via post will not be accepted
Please make sure your contact details are entered correctly – this is to make sure we can contact you if your entry is chosen as a winner or for publication
Passu Student Association will arrange all publicity surrounding the competition winners and prize-giving. Winners are asked to refrain from arranging their own publicity or publication of winning entries
We reserve the right to use entries for publication or promotional purposes
Individuals will be notified by email in the event of their entry being selected for publication
The work will be published in the coming online official magazine of PSA, "TRIBUTE".
The last date of the entries is March, 10, 2016.
Information required
If your entry is chosen by the judging panel as a winning or shortlisted entry or for inclusion in the PSA magazine, we'll need this information:
Name, age and home address
Contact phone number and date of birth
Category : There are two categories, Please mention your category
College and University Name.
You will not be contacted by PSA for any purpose other than the writing competition.
Judging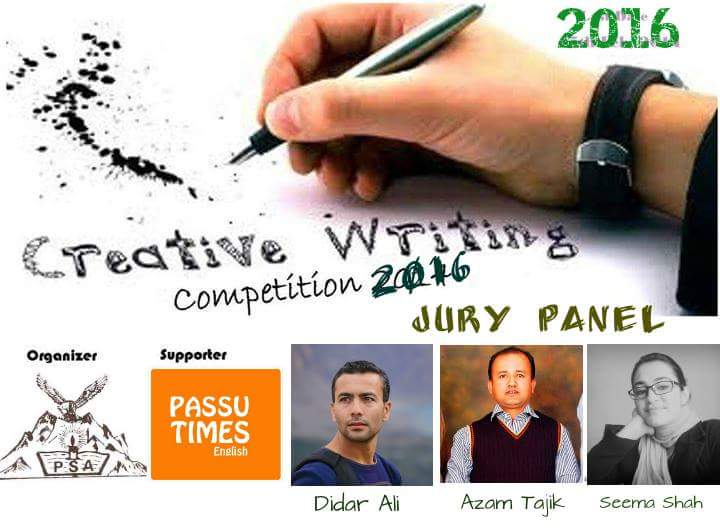 PSA formed a panel of highly qualified people to serve as competition judges.
Competition winners will be contacted by PSA.
The decision of the judging panel is final and no correspondence will be entered into regarding the decision
Winning and selected entries will be include and published in the TRIBUNE magazine.
Photographs of the winners together with their names and ages may be used in publicity campaigns with the consent of the entrants.
Winners will be announced on our official page of Passu student Association and on Passu Times who is the media partner of the program.
TOPICS
GLOF risk and preparedness,
Depleting natural heritages ,
Impact of CPEC on indigenous communities,
Community based tourism, role of eco-tourism in sustainable development, community development through social entrepreneurship and value chain enhancement
Prize
The first, second and third position of PSA- Creative writing Competition will get cash price,  High achiever award / certificate from PSA.
For any queries, feel free to contact us on our official face book page.
Link: www.facebook.com/PassuStudentsAssociation
Email:  passustudent@gmail.com