Textbook by "Fidem Education Network" distorts facts about Gilgit-Baltistan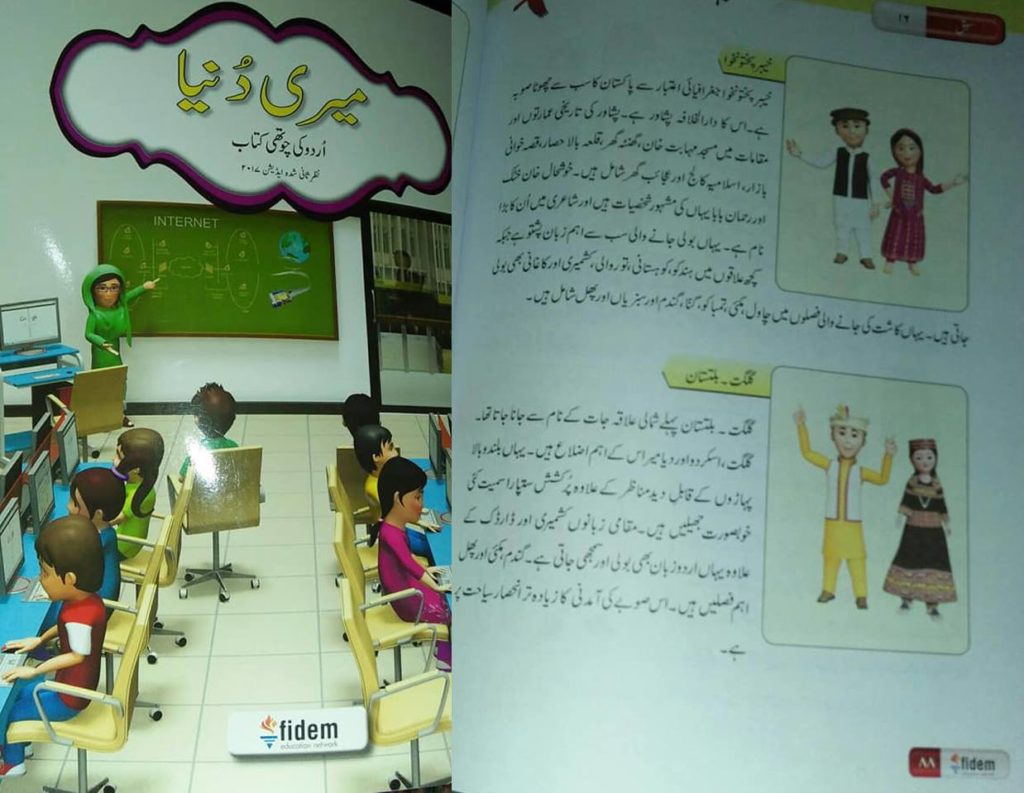 ---
GILGIT: A book published by Fidem Education Network, a publishing house based in Karachi, and having offices in Lahore and Islamabad, has incomplete and distorted information about Gilgit-Baltistan.
The organization on its website claims that "extensive research is undertaken while developing the subject matter for every book." But, the portion about Gilgit-Baltistan has the most basic facts wrong.

A simple google search about the languages and districts of Gilgit-Baltistan could have provided more factual information.
Gilgit-Baltistan has 10 district, not three. "Dardic" is not a language, but a language group; Shina and Khowar are generally considered to be Dardic languages. Major languages spoken in Gilgit-Baltistan are Shina, Balti, Burushaski, Wakhi, Khowar and Domki.
Photos Courtesy: Syed Akbar